Electrolux clinches Online Services - Consumer Products (Durables) win at SBR Technology Excellence Awards
It offers consumers a flexible end-to-end appliance subscription service.
Home appliance company Electrolux bagged the win in the Online Services - Consumer Products (Durables) category at the recently held SBR Technology Excellence Awards for introduction of its all-in-one, all-inclusive appliance subscription platform Levande.
Levande's subscriptions turn the appliance ownership model on its head by offering consumers a fully flexible end-to-end appliance subscription service inclusive of setup, delivery, service, and a 48-hour guaranteed like-for-like replacement policy,providing customers with peace of mind and significant upfront cost reduction. A corporate venture of Electrolux, Levande was jointly incubated with the Singapore Economic Development Board (EDB), as part of EDB's Corporate Venture Launchpad programme. The programme aims to support established corporates, regional family businesses and high growth companies with Singapore-based operations to launch a new venture from Singapore quickly and effectively, in partnership with appointed venture studios that bring best-in-class expertise, methodologies and talent.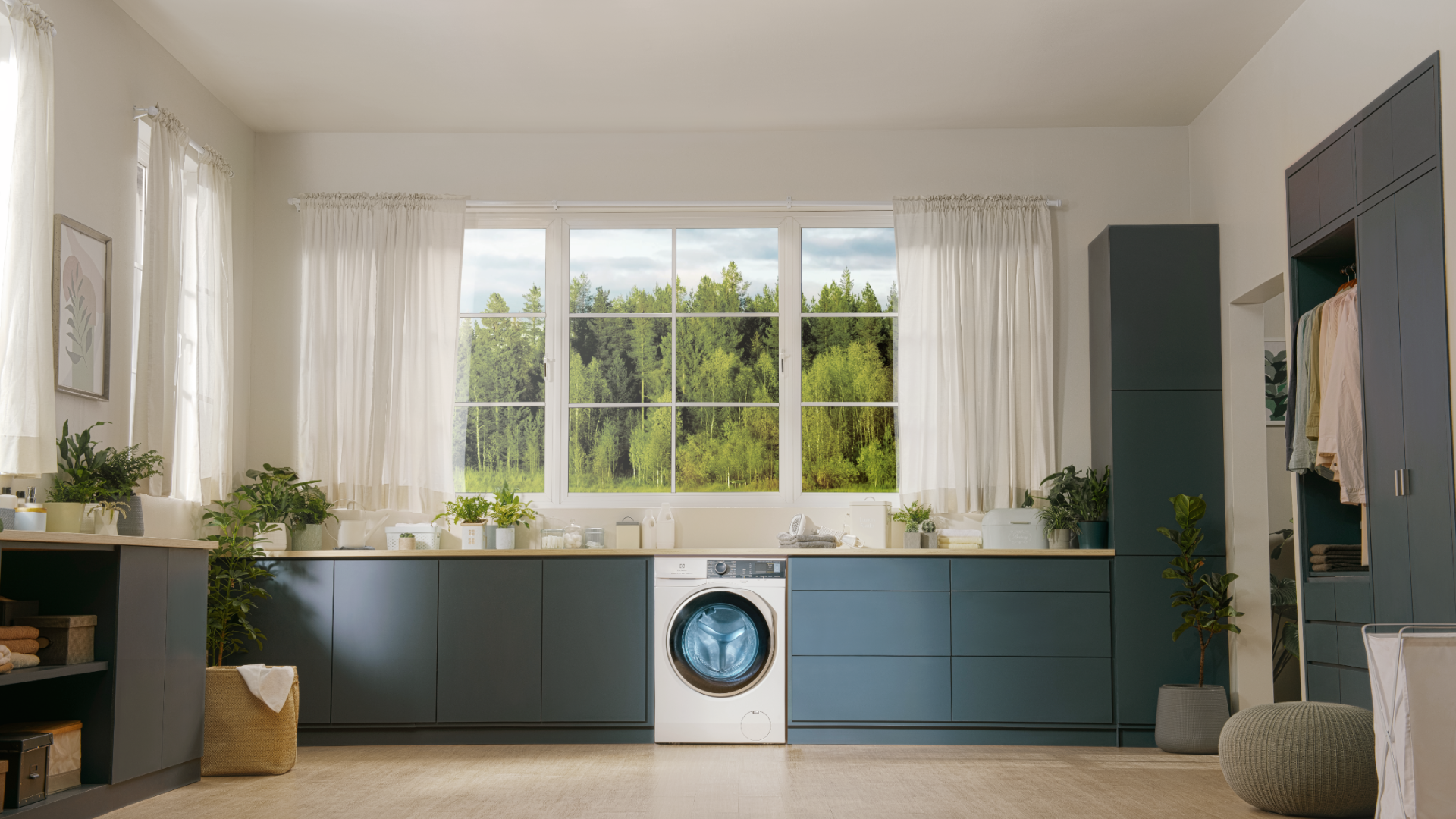 The platform is designed with scalable integrations with various external systems, including MyInfo SingPass, OneMap SG, Stripe, SAP CDC, and Electrolux backend systems. These integrations facilitate a seamless experience for consumers who use the platform.
It also offers automated recurring billing, secure payments, and a logged-in experience for users to manage their subscriptions. This means that users can easily renew or upgrade their subscriptions without having to go through the payment process again. Additionally, the platform provides a secure payment gateway, ensuring that users' sensitive financial information is protected.
Levande saves consumers the upfront cost of buying an appliance outright—whether it's a washing machine, a wine cabinet, a refrigerator, or a half-dozen other home appliances. Subscribers pick the appliance that fits their need, subscribe to a plan for a fixed monthly fee (starting from $21.99/month for a washer dryer), and get the appliance delivered and set up within 48 hours. They can upgrade the appliance or cancel the subscription at any time.
Moreover, Levande also manages its partner affiliate programme, which lists Levande subscriptions and services on partner platforms like DBS Marketplace. The integration leverages Levande's affiliate tracking mechanism to track and report conversions arising from successful subscriptions, and it also allows the monitoring and incentivisation of affiliates or partners who refer customers to Electrolux's services.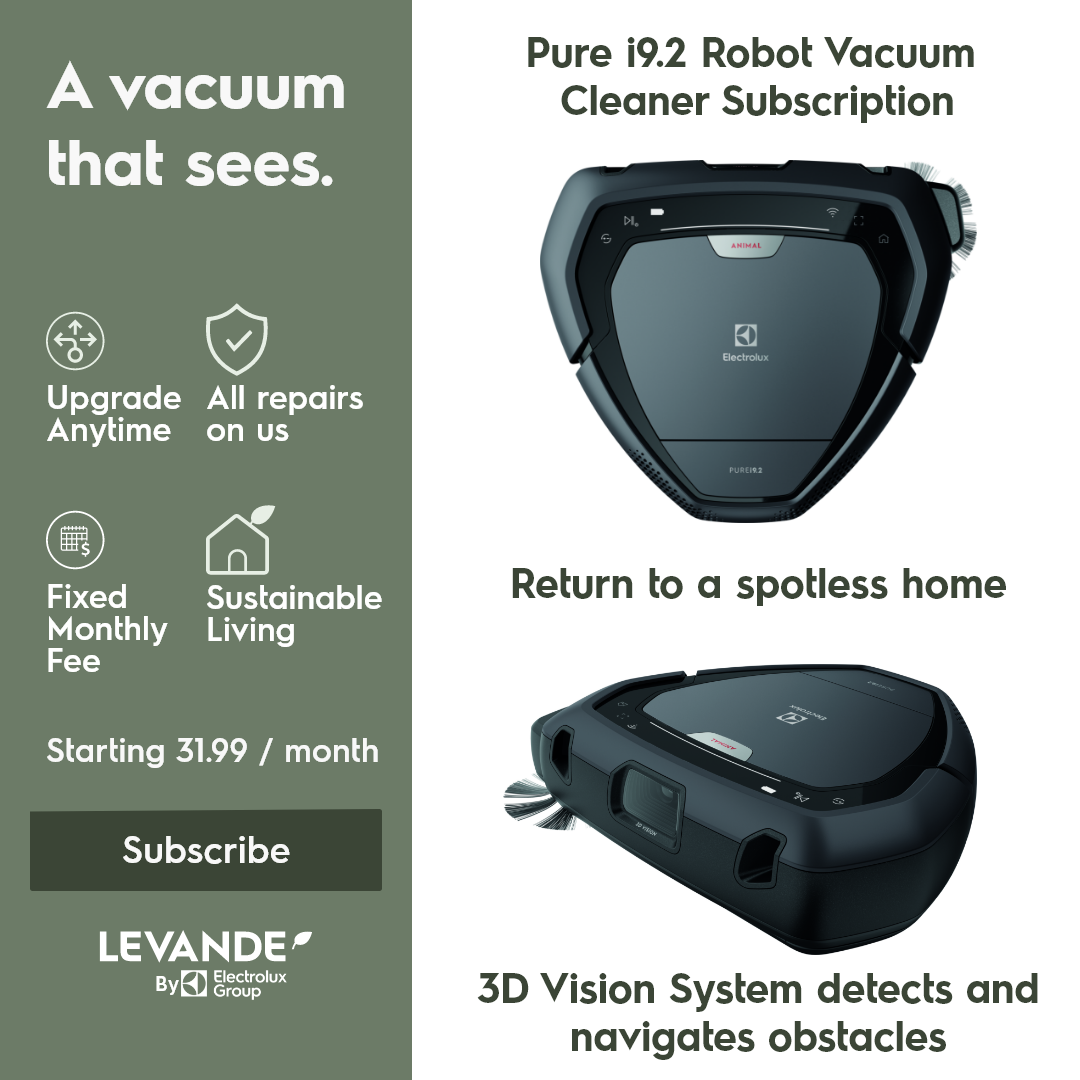 The company also established a partnership with insurance service provider AIG to offer extended warranty subscriptions to customers for their existing purchases, protecting their appliances against unexpected repairs or damages.
Levande offers flexible subscription plans at a fixed monthly fee, allowing customers to enjoy the latest home appliances on the market. Subscribers can easily upgrade, downgrade, or cancel their subscription at any time. This innovative approach reduces waste by encouraging customers to return appliances they no longer need, instead of disposing of them. Upon receiving returned appliances, Levande refurbishes them for future subscribers, extending their useful life and promoting sustainability.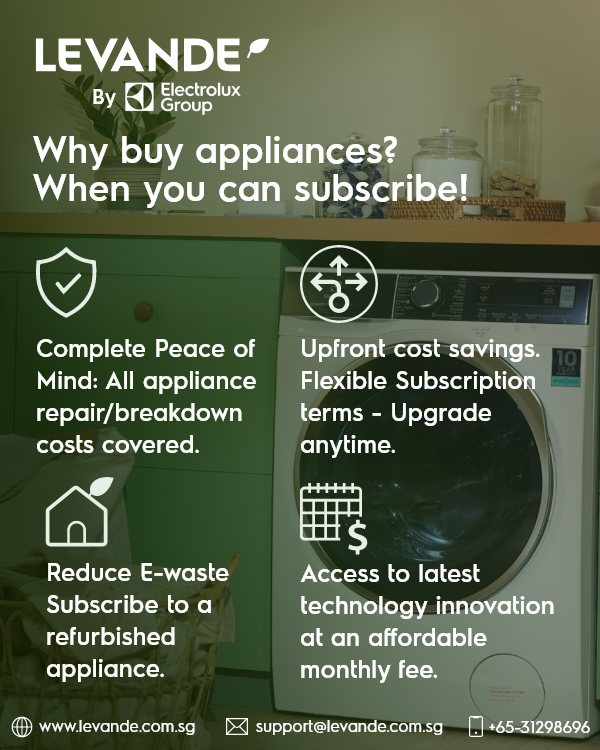 SBR Technology Excellence Awards recognises exceptional companies in Singapore that pioneered groundbreaking IT products and solutions and impactful technology initiatives, leading the digital journeys of their respective industries.
Learn more about EDB's Corporate Venture Launchpad programme here: https://www.edb.gov.sg/en/how-we-help/corporate-venture-launchpad-programme.html
The SBR Technology Excellence Awards is presented by Singapore Business Review Magazine. To view the full list of winners, click here. If you want to join the 2024 awards programme and be acclaimed for your company's outstanding contributions in pursuit of technological innovation, please contact Jane Patiag at jane@charltonmediamail.com.