UOB unveils refreshed branding with new logo, seal mark
The bank will also be kicking off a regional brand campaign involving TV films and ads.
UOB has unveiled its refreshed branding with a new logo and seal mark to better reflect its long-term strategy of connecting people and businesses in ASEAN for a better future.
The bank has also launched its integrated regional brand campaign "Doing Right By You", which UOB said reflects its transformation to be future ready in the new banking era.
"As ASEAN re-starts its engine of growth post-pandemic, it is timely for us to unveil our sharpened purpose and brand refresh," Wee Ee Cheong, deputy chairman and CEO of UOB, told reporters in the press launch at the UOB Privilege Banking Centre at Orchard Road, Singapore.
"Today, we have the most extensive ASEAN footprint among the Singapore banks. By the time we celebrate our 100th year in 2035, we want to be the most preferred bank for both consumers and businesses across our key markets. A truly regional bank that helps our customers achieve their aspirations," Cheong said.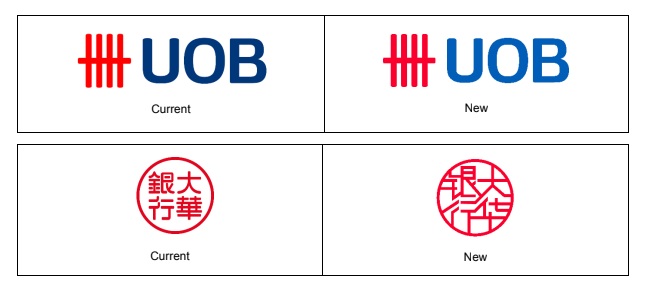 UOB also shared plans to roll-out an integrated regional brand campaign beginning 15 September, through a series of films and advertisements on TV, print, digital, and out-of-home channels that include airports. Two key messages will be central to the campaign: "You are Unique" and "One Bank of ASEAN."
The bank kicked off the campaign during the press launch by showing the first part of its 'You Are Unique' film series. The film series illustrates how each customer has their unique needs, preferences and goals, which drives UOB to create progressive solutions and services that are catered to serve them in a way that suits them, the bank said in a statement.