Certis Technology Singapore wins in 4 categories at the SBR Technology Excellence Awards and National Business Awards 2023
The company was recognised for its innovative solutions with Mozart, Certis' multi-services orchestration platform, and Smart Toilet Analytics.
Ground-breaking solutions by Certis Technology have received recognition from the SBR Technology Excellence Awards and SBR National Business Awards for their significant improvements in productivity, efficiency, and cost savings.
Mozart

, their multi-services orchestration platform, provides a 100% overview across all facilities on a single screen and achieved a 66% decrease in response time with over 20% reduction in manpower requirements.

Smart Toilet Analytics

increased productivity by 33%, resulting in more efficient resource allocation for preventive cleaning activities that led to a 20% surge in both toilet cleanliness and user satisfaction.
These achievements reflect the company's commitment to delivering innovative solutions that have a positive impact on clients' operations.
In regard to their achievements, Mozart won in the Analytics – Safety & Security category at the SBR Technology Excellence Awards and in the Analytics category at the SBR National Business Award. On the other hand, Certis Technology's data-driven public restroom management system Smart Toilet Analytics won in the Analytics – Utilities and Utilities categories, respectively, at the prestigious awards programmes.
Presenting these awards, the judging panel recognised the several factors that set the Mozart platform and Smart Toilet Analytics apart from traditional implementations.
Mozart, a Pioneering Multi-Services Orchestration Platform for Enhanced Security Operations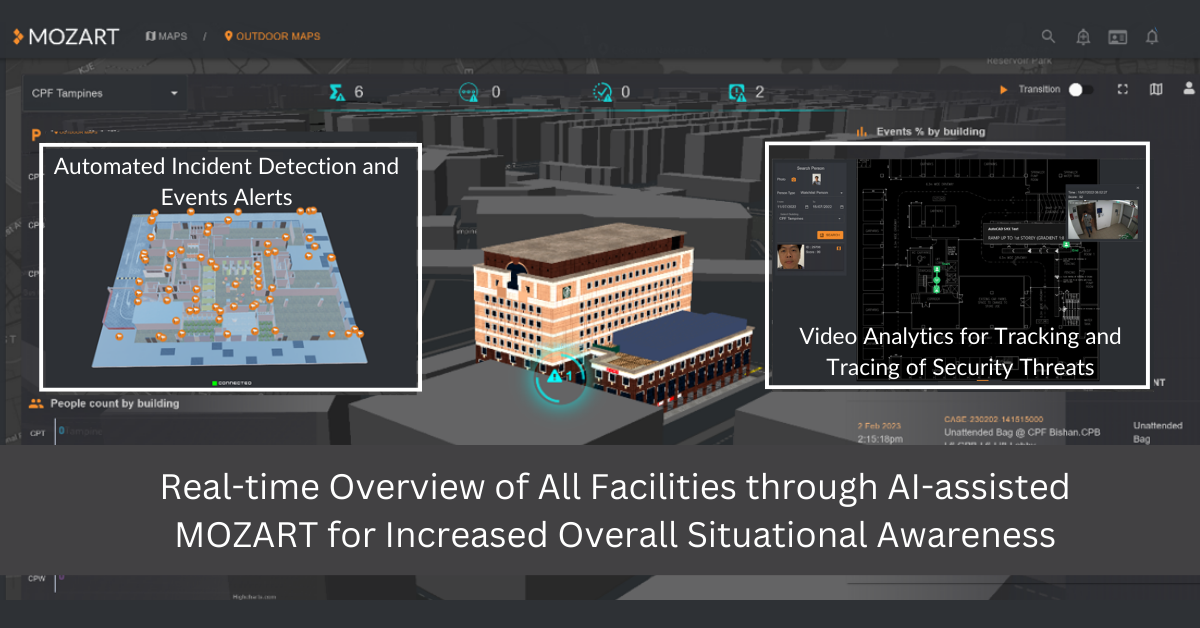 Mozart is Certis Technology's state-of-the-art operations management platform that redefines how clients approach security amidst rising costs of manpower. As part of the Central Provident Fund Board's security transformation journey to reduce reliance on manpower and enhance productivity, Mozart was implemented at the Board's premises to achieve the goal of improving the efficiency and effectiveness of the Board's security operations. It collates real-time inputs from both security and safety sensors such as CCTV cameras with artificial intelligence (AI), lift supervisory panels, panic alarms, carpark barriers, and intercom to augment 24/7 situational awareness through a unified monitoring platform.
The platform carries out sense-making and prioritisation of alerts and information through a single window-pane that provides a 100% overview of all multi-site facilities at the Board's Security Operations Centre (SOC), manned by Certis' operators. This enables incident management and critical security processes to be swiftly orchestrated with multiple stakeholders under the guidance of the Board's Security Management team.
Other than unifying real-time inputs from both security and safety systems, Mozart leverages AI-enabled event detection modules to augment detection capability. This includes facial recognition to carry out track and trace, crowd detection analytics, fighting detection, and unattended bag detection to enhance the threat detection and crime-fighting capabilities of Certis Technology at all of the Board's premises. These modules automate incident detection, triggering real-time alerts to Certis operators that enable quicker deployment of security officers to resolve the threats.
With the adoption of Mozart, Certis Technology and the Board jointly ensured consistency and improved security detection and escalation to within 5 minutes of occurrence — a 66% decrease in response time compared to pre-Mozart surveillance frameworks. The overall adoption of Mozart has enabled the reduction of over 20% in manpower requirements for current and future contracts, reducing operational costs, and allowing the company's security team to focus on critical tasks that improve overall security effectiveness. The Board's implementation of Mozart has proven to be an effective example of how service partners like Certis Technology and service buyers such as the Board can achieve more advantages whilst reducing their reliance on manpower.
Achieving Cleaner Restrooms with Smart Toilet Analytics: The Future of Hygiene Management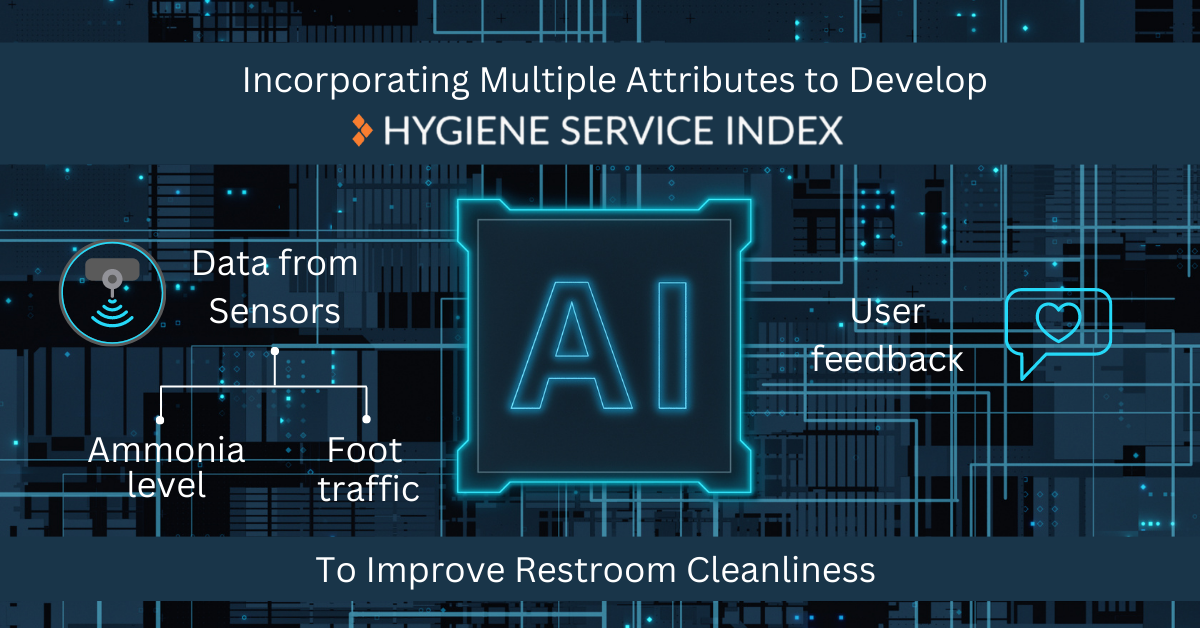 Concurrently, Certis Technology's Smart Toilet Analytics is changing the perceptions of public restrooms through digitalised restroom management. It harnesses cutting-edge technology, including advanced sensors, predictive analytics, and a digital management platform, to inform timely and efficient cleaning activities.
Smart Toilet Analytics uses an AI-driven approach that encompasses the use of a single, consolidated cleanliness index, the Hygiene Service Index (HSI). HSI was personally developed by Certis Technology to better quantify cleanliness levels by grading restroom cleanliness on an actionable scale to predict a future need for cleaning activities.
Data from Internet of Things (IoT) sensors on ammonia levels and foot traffic, and user feedback are indicative of unsanitary restroom conditions. The HSI aggregates these various variables, to accurately track and determine cleanliness levels in real-time, enabling the index to predict future cleanliness levels, and alert cleaning contractors for targeted on-demand cleaning services.
Currently implemented in public transit restrooms such as in MRT toilets, these factors all work hand-in-hand to successfully achieve its goal of improved restroom cleanliness and user experience whilst optimising cleaning resources. The approach has resulted in at least a 20% improvement in overall restroom cleanliness, alongside a 20% increase in user satisfaction. Additionally, the use of Smart Toilet Analytics has spiked a 33% increase in productivity, enabling resources to be allocated to other areas and utilised in more productive manners, resulting in a better return on investment.
The SBR Technology Excellence Awards is presented by Singapore Business Review Magazine. To view the full list of winners, click here. If you want to join the 2024 awards programme and be acclaimed for your company's outstanding contributions in pursuit of technological innovation, please contact Jane Patiag at jane@charltonmediamail.com.