RealtyWatch awarded as most innovative app in real estate at SBR Management Excellence Awards
This ERA Singapore-led app recorded notable figures in the past year.
Searching for transacted properties around the neighborhood may not be as easy as it seems. There are reports and indices which provide a general overview of the market sentiments, but searching for exact transactions within the neighbourhood is not as easy. Majority of consumers browsing are uninformed about property prices and may be subject to mispricing of their real estate properties.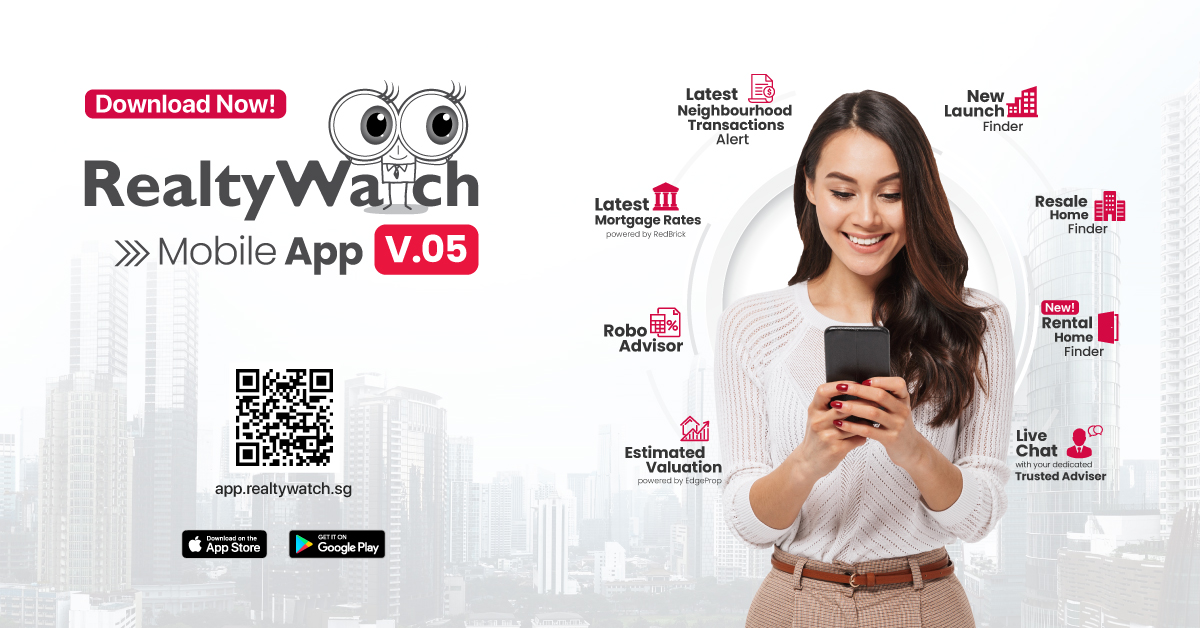 To fill the information gap, ERA Singapore launched the innovative platform RealtyWatch to target pain points of consumers, support its trusted advisers and empower users.
In turn, the app aims to help potential home buyers and owners, landlords and tenants get an accurate property market overview and insights based on the property location.
Designed in-house, the platform features various proprietary prop-tech tools that promotes data transparency and aims to benefit users dubbed as a "VIP" by getting notified on the latest neighborhood transactions, instantaneously and automatically evaluate users' financial positions using a comprehensive property calculator with Robo Adviser, generating instant estimated valuation of properties, and viewing latest mortgage packages from major banks.
There will also be new launch updates and property-related webinars organised by the agency while staying connected anytime and anywhere with trusted advisers.
In addition to helping consumers, RealtyWatch is also designed to serve as an effective CRM tool for its trusted advisers.
Whilst every ERA trusted adviser can generate their personal RealtyWatch link to share with their clients and become their RealtyWatch Host. In a nutshell, RealtyWatch helps to generate leads and efficiently bridges and maintains relationships with potential clients through automated CRM, effectively managing potential leads into sales.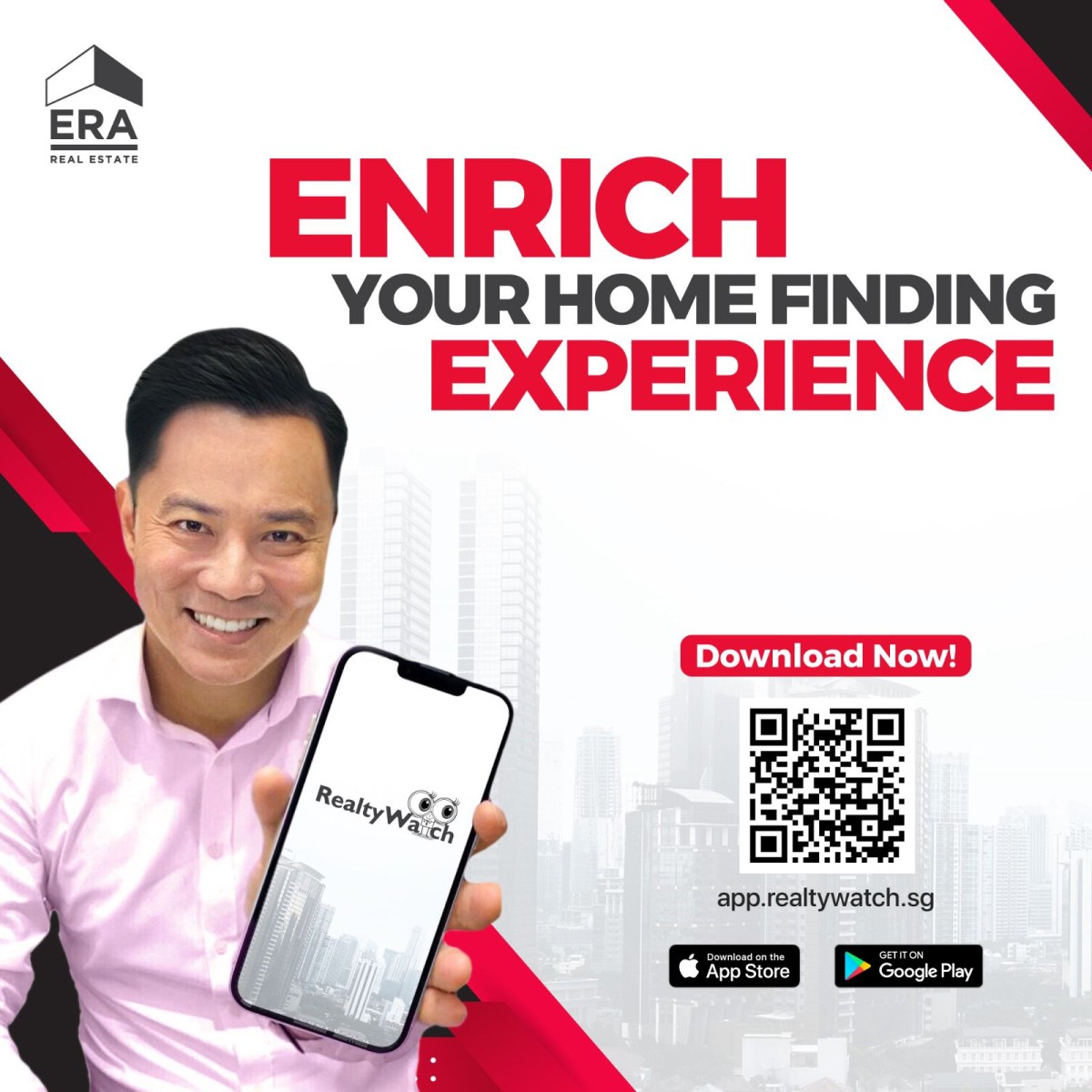 The latest Version 0.5 of the app also opens up its technology to allow every VIP to start sharing the app with their friends and loved ones using their own personal invite links and QR Codes.
For this innovative app that bridges trusted advisers and potential clients more efficiently, ERA Singapore was awarded the Innovator of the Year - Real Estate Agency award in the recently concluded Singapore Business Review Management Excellence Awards. The annual awards programme recognises excellent executives, innovators and teams, as well as HR and company initiatives that promote the well-being of employees.
Within a month of launch, RealtyWatch managed to generate more than 3,000 VIPs.
By developing the app, users can now search and view details about both new and resale projects as well as HDBs, or search developments in popular categories such as "Near Good Schools" and "Integrated Developments". Properties may also be added to the 'Property Watchlist' in order to receive notifications whenever a unit is sold or released for sale.
The latest updates also include a new Rental Home Finder feature specially designed for the benefits of landlords and tenants. and rental units. An integration of public transport directory and home search platform, users looking to rent a new place will benefit from this feature. Simply input their frequently visited places such as office or school, and the app will recommend a list of ideal units that match their budget with public transport options including by foot, MRT and bus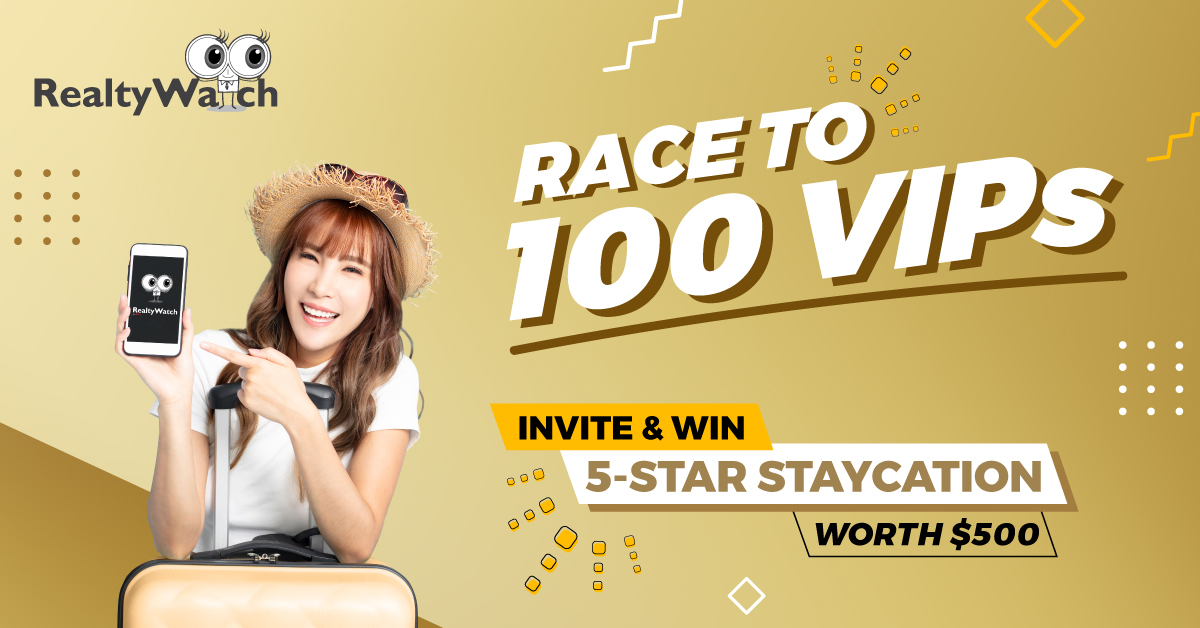 In conjunction with the launch of RealtyWatch, an all-new 5-Star staycation contest is being held from 10 March to 31 December 2021.
Furthermore, the app also features property calculators backed by iERA Robo Advisor, mortgage advisory firm Redbrick, and property portal EdgeProp's fair value methodology.
From evaluating users' financial positions and offering solutions, checking real-time information on the latest mortgage packages from major banks, to generating instant estimated valuation of properties, this app features all the right tools to empower our users to transact in the real estate market.
This all-in-one real estate app currently boasts more than 10,000 VIP in its records. Individuals can download the RealtyWatch Mobile App on the App Store; or get it on Google Play.