AIA Singapore nabs Life Insurance accolade at SBR International Business Awards 2022
Having served generations of Singaporeans for more than 90 years, the leading insurer made a new long-term commitment and investment in environmental, social and governance (ESG) in Singapore.
AIA Singapore bagged the Life Insurance Award during the recently concluded SBR International Business Awards. Launched in 2014, the SBR International Business Awards is a prestigious program honouring companies in Singapore for their outstanding initiatives.
Celebrating its 90th anniversary in Singapore last year, AIA Singapore led initiatives to renew their ESG focus and commitment and reinforced their brand promise of enabling Healthier, Longer, Better lives to shape a more sustainable future for all. Even though the global health crisis had emerged on top, AIA Singapore embraced and exemplified the perennial challenges brought forth by COVID-19.
One of these is the launch of a brand-new green pledge, where AIA committed S$5 million to the National Parks Board's (NParks) registered charity, Garden City Fund, to plant 16,666 trees in Singapore's parks and nature reserves over the next five years.
Their contribution is the largest by any organisation to NParks' OneMillionTrees movement, which aims to plant more than a million trees across Singapore over the next 10 years to transform the nation into a 'City in Nature'.
To mark their AIA Green Pledge announcement, the company planted 90 trees during the celebration of their 90th anniversary at the tranquil Rower's Bay, located at Lower Seletar Reservoir, alongside its long-service staff, and insurance representatives.
Their Green Pledge resulted in a sizable improvement in employee engagement and brand impression, with significant recognition from their stakeholders and the media.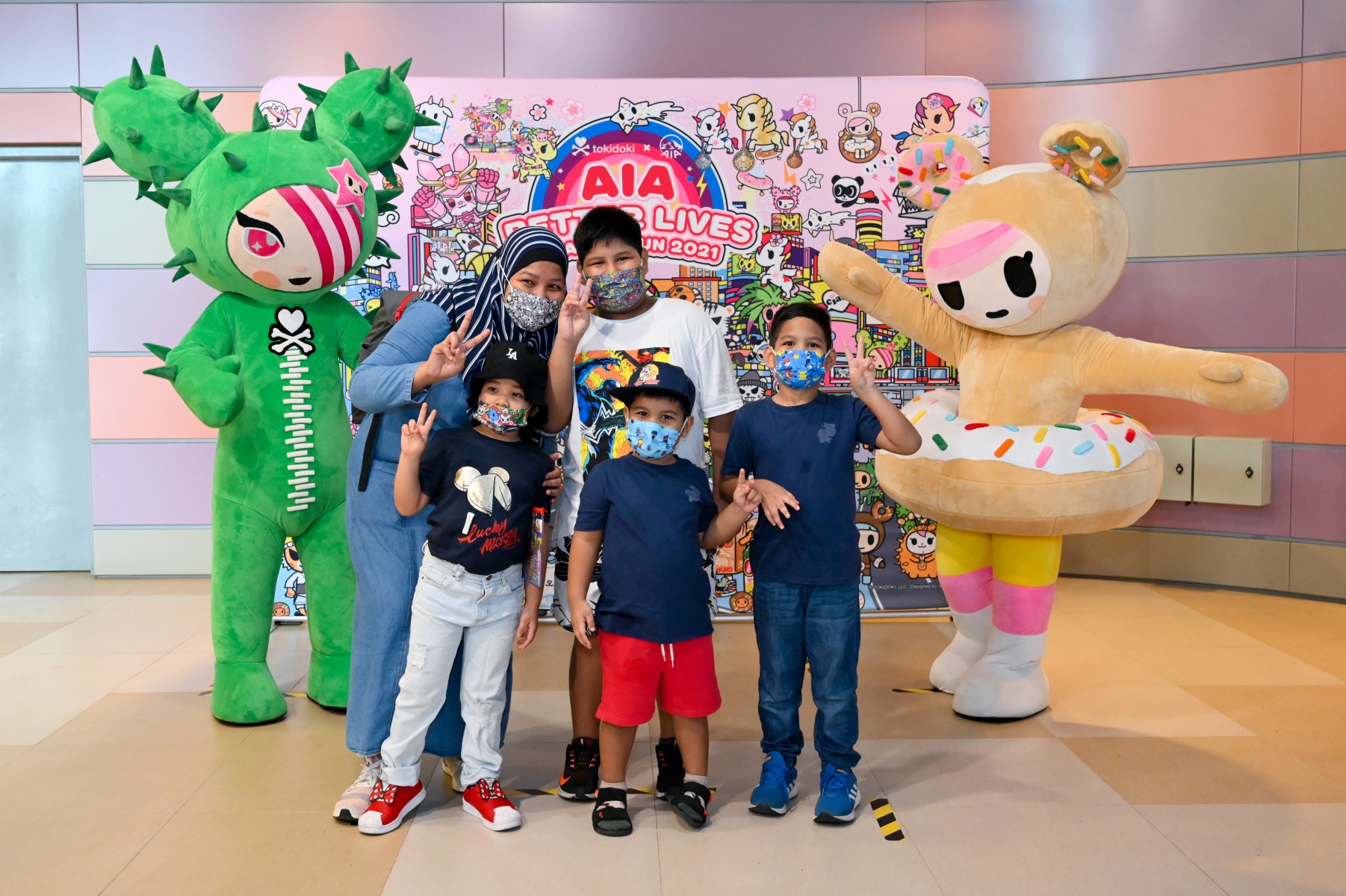 Apart from that, the company has also introduced the AIA Better Lives Fund, administered by Community Chest – an initiative that aims to raise funds to support disadvantaged children, youths, and their families. The funds raised go toward creating greater access and opportunities for education, growth, and development.
The AIA Better Lives Fund was launched with South East Asia's first tokidoki-themed run named tokidoki X AIA Better Lives Charity Run, rallying individuals and families to collectively create a far-reaching impact for the Fund's beneficiaries – Children's Wishing Well and VIVA Foundation for Children with Cancer.
Overall, the company received strong engagement and participation from the wider community for the AIA Better Lives Charity Run, which saw over 1,800 participants for the hybrid race and about S$100,000 raised over a month.
AIA Singapore continues to play a leading role in securing healthier futures for individuals, families and communities in Singapore and enabling everyone to live Healthier, Longer, Better Lives.
Watch the interview below to know more about their winning project: