Always Marketing earns nod for executive leadership at Malaysia Management Excellence Awards
Its leadership brought remarkable changes through digitalisation that improved the company's operational processes.
Field marketing service agency Always Marketing's managing director, Patrick Goh, has bagged the Executive of the Year - Field Marketing Services in the recently concluded Malaysia Management Excellence Awards.
Always Marketing's desire to revolutionise the marketing service agency industry in Malaysia began in 2015, when its operational team was still working on manual reporting for all activation rates, including sales, conversions, merchandising, retail-related operations, and event attendance, all of which were prone to human error.
The company acknowledges the inefficiencies brought by manual reporting, such as difficulty in verification due to poor writing, inaccurate reporting by some field operation personnel, and even the long time it takes to work on these processes. Such inefficiencies protracted the turnover time for client reporting, which could take up to two weeks or a month.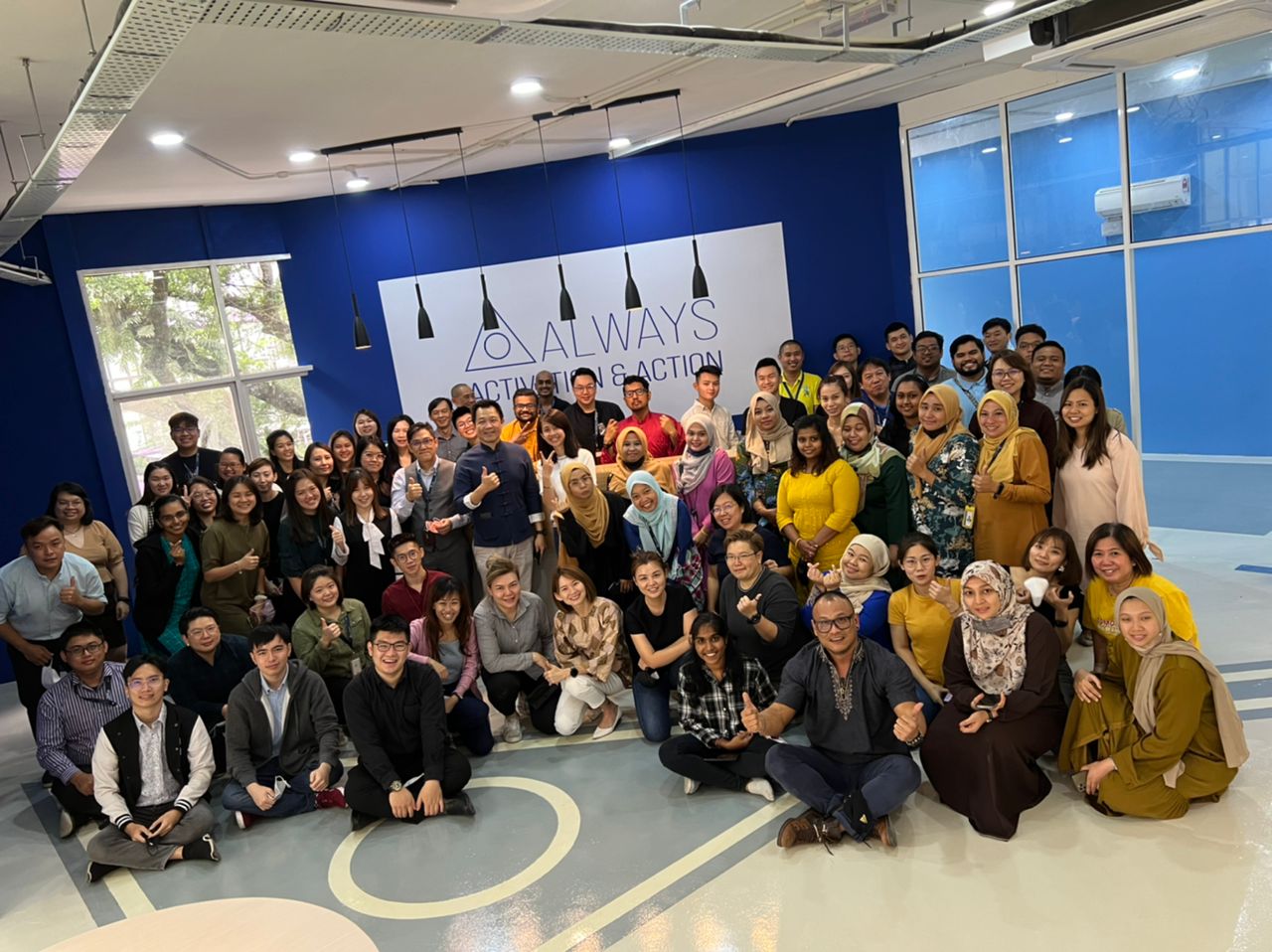 This was the case until the entry of Goh into the company in 2015, as he foresaw vast opportunities taking the digitalisation journey to rejuvenate and transform ALWAYS.
He found that the only automated process in the company is its accounting system which performs the billing. He saw no documentation on the company's operational processes and the operational staff was still manually doing the field force deployment plan and reporting all activation data.
As such, Goh reinforced the company's market leadership by breaking new ground to create a future driven by digital transformation. He filled the company's operational gaps and led its digitalisation initiatives to streamline solutions and launch its innovative services effectively with updated market data.
He started this journey by setting up the company's ISIT Department with a full force of competent specialists in June 2016 and taking the lead in developing its own system. A year later, the company launched RetailAIM, which was developed in-house, to support Always Marketing's comprehensive operational needs.
This solution enables real-time deployment planning, reporting, tracking, and analysis of data, offering clients more visibility and insight into their brand activation and merchandising campaigns. Clients also gain more transparency in their campaigns by enabling all field operation personnel to update attendance, sales figures, stock levels, and other retail-related information, further reinforcing the company's credibility and competitive differentiation. This features truly exhibited its fullest potential yet during the COVID locked down period. It is still evolving to the next level; the solution is expanding beyond Malaysia's borders.
RetailAIM drove a paradigm shift in Always Marketing's revenue to RM45.02m in 2018, an 80.4% growth compared to its 2016 revenue when it started working on the solution. In 2021, it has attained RM70.66m, a 12.8% increase from the previous year.
With Goh's leadership, he was also able to retain 100% of his team and stabilised the company's revenue despite numerous disruptions from the pandemic.
The prestigious awards programme honours Malaysia's most outstanding leaders, innovators, and teams whose initiatives have brought tangible business results for the success of their respective companies. It also highlights employee engagement and COVID management activities that made beneficial impacts on the workforce or customers.
The Malaysia Management Excellence Awards is presented by Singapore Business Review Magazine. To view the full list of winners, click here. If you want to join the 2023 awards programme and be acclaimed for your company's employee engagements and management initiatives, please contact Danica Avila at danica@charltonmediamail.com