Bringing cloud solutions to maritime freight shipping
Tata NYK Shipping wins in this year's SBR Technology Excellence Awards.
In an era where more information is moving through digital channels than ever, properly adapting and transitioning with technology is paramount to success. Tata NYK Shipping has long been a catalyst in the global trade of commodities, and their recent addition to the Veson IMOS Platform (VIP) displays their ability to be an industry leader and game changer.
Veson's Integrated Maritime Operations System (IMOS) has been around since 2017, but recognising the need for increased connectivity and integration, Tata NYK Shipping migrated the Veson IMOS into the cloud and developed it further into the VIP. For their effort, the company won the Cloud - Shipping Award at the 2023 SBR Technology Excellence Awards.
The awards programme recognises the efforts and achievements of companies in Singapore to revolutionise their industries with cutting-edge products and services aided by technology, and Tata NYK Shipping Pte Ltd distinguished themselves by porting the maritime shipping sector's global scale, complex workflows, and unrivalled volume of data into a cloud platform for easier management.
The company saw the potential that the cloud offers, as its security features and flexibility allow for advanced connectivity, integration, and data sharing that pave the way for future developments of digital business models.
With the VIP, Tata NYK Shipping was able to future-proof their digitalisation strategy as the platform is capable of keeping up with the rapid pace of innovation thanks to its agile cloud-based architecture. This also allows the VIP to eliminate the need for middleware, allowing access to the platform with just a browser, an internet connection, and a Single Sign-On (SSO) authorisation.
The platform also integrates easily with Tata NYK's other enterprise systems and solutions, providing a seamless experience in managing business workflows. This results in improved performance and efficiency, as daily tasks such as managing business cases, port schedules, voyage reporting and communications between ship and shore along with real-time visibility of vessel performance are made easier from the convenience of the platform, as well as allowing them to make decisions quickly with easily accessible information and insights.
The company states that the VIP has enabled stronger connectivity, collaboration, and efficiency that has resulted in sustainable growth and a competitive edge for the business. Looking towards the future, the company plans on exploring more options for digitalisation, process automation, and system integration as it found success with its Veson IMOS Platform.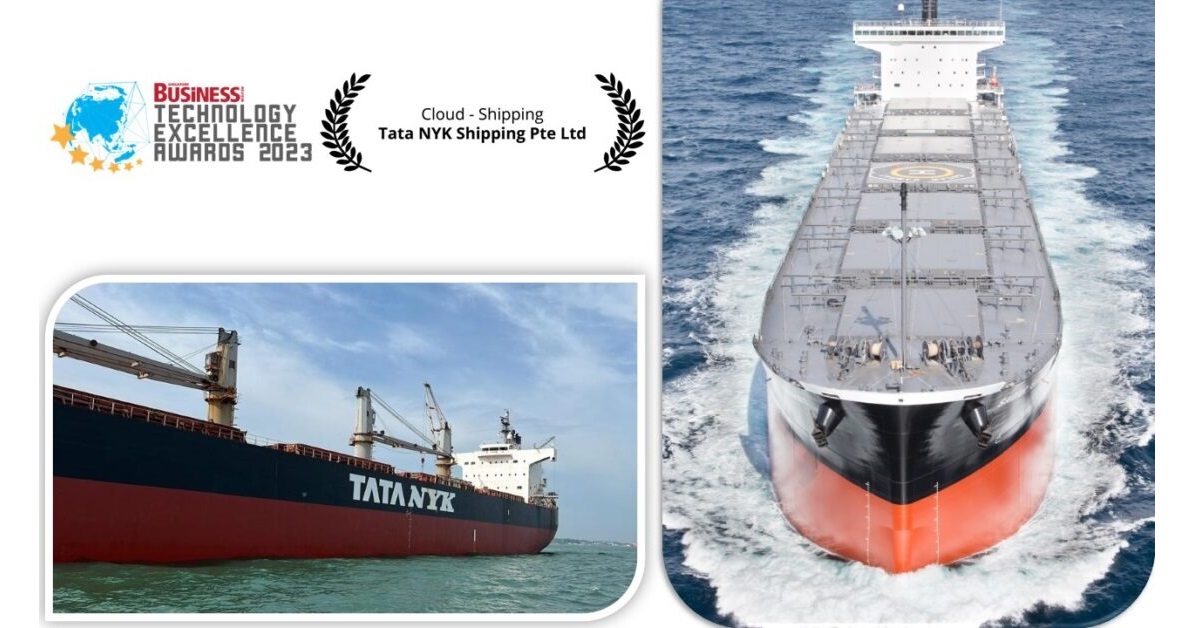 About Tata NYK:
Tata NYK Shipping Pte. Ltd. (Tata NYK) is a 50:50 joint venture of Tata Steel Ltd. (Tata Group's flagship Company), India's Steel major and the world's second most geographically diversified steel producer, and NYK Line (Nippon Yusen Kabushiki Kaisha), the Japanese shipping major and one of the largest shipping companies in the world.

Tata NYK owns a diversified, high-performance, environmentally friendly fleet of Japanese and other top-of-the-line reputed shipyard-built vessels, with a Singapore flag, accredited with a 5-star rating from RightShip.

Tata NYK Shipping Pte Ltd. aims to be a leading player in the dry bulk cargo segment that serves shipping needs across the globe.

Tata NYK plays a critical role in transporting raw materials for the production process from mineral-rich geographies to manufacturing destinations for Steel, Power, Cement, and several Agricultural Commodities.

The company carried 35mln MT cargo globally and recorded a turnover of US$617m for FY22.

The company has been reporting positive profit after tax consistently for the last 7 years.

Tata NYK being a signatory to UN Global Compact launched its first ESG report on 15th November 2022 prepared with measured metrics as per Sustainability Accounting Standards Board (SASB) for Marine Transportation
The SBR Technology Excellence Awards is presented by Singapore Business Review Magazine. To view the full list of winners, click here. If you want to join the 2024 awards programme and be acclaimed for your company's outstanding contributions in pursuit of technological innovation, please contact Jane Patiag at jane@charltonmediamail.com.