Caton Technology wins Connectivity - Media & Entertainment accolade at SBR Technology Excellence Awards 2023
With its cutting-edge CatonNet Video Platform (CVP), it has once again proven itself as a leader in the field of IP network transport solutions.
Caton Technology has been awarded the Connectivity - Media & Entertainment accolade at the SBR Technology Excellence Awards 2023. The award recognises Caton's ability to provide next-generation IP network transport solutions that enable high-quality real-time interactions with the media and entertainment industry.
The Singapore-based company specialises in providing IP network transport solutions for businesses across various industries, including media and entertainment, cloud storage, telemedicine, metaverse, and the Internet of Things.
Its flagship product, the CatonNet Video Platform (CVP), is a next-generation platform that leverages cutting-edge technology such as machine and deep learning approaches, dynamic error correction, and intelligent bandwidth optimisation strategies to deliver high-quality, low-latency content to audiences around the world.
Caton's innovative solutions have been tested and proven including its successful delivery of the 2021 Women's International Champions Cup (WICC) LIVE from BT Tower in London to Hong Kong and Sina Weibo. The company achieved the most cost-effective and efficient IP transport with assurance in performance, reliability, security, and lowest latency.
Its technology has also been used to deliver world-class events like the Tokyo 2020 Olympic Games LIVE to platforms in China, such as Migu, Tencent Video, Kuai Shou, and more. The company's ability to provide a very high quality of service, even for a video resolution of up to 4K, with 7.1 immersive sound, has made it a preferred choice for media and entertainment companies around the world.
Two of the case studies that demonstrate Caton's capabilities are its work with Eleven Sports and Avex Pictures. Eleven Sports was facing challenges with its satellite transmission, which was sensitive to atmospheric changes and affected service quality.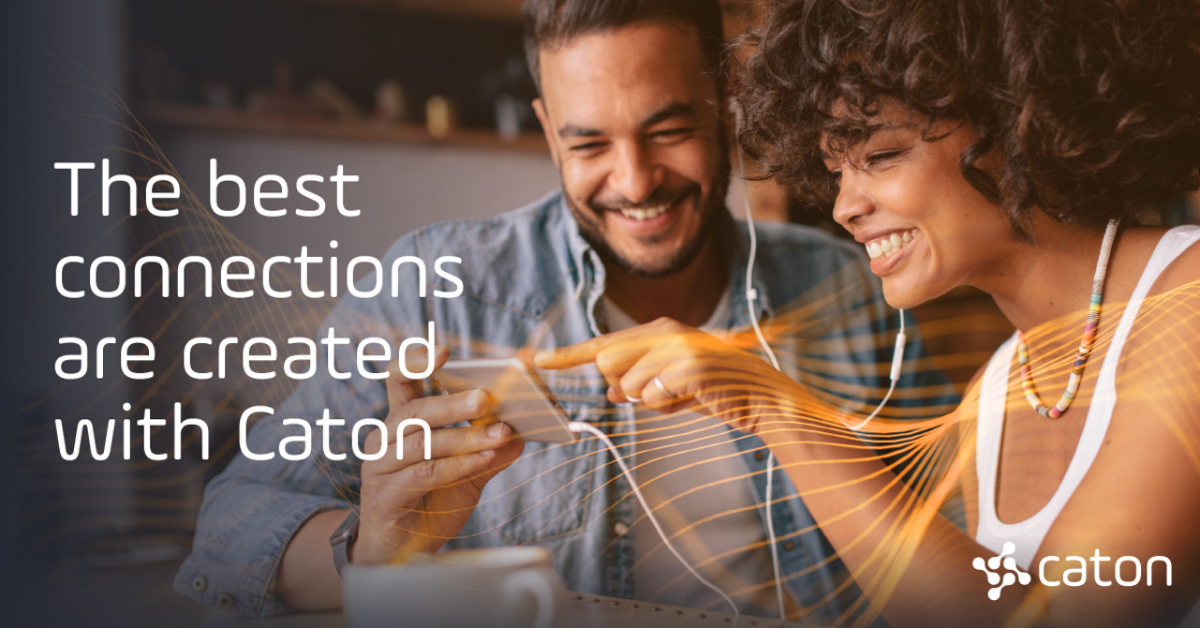 Caton was engaged to design a complete solution for their content delivery over IP using CVP. The implementation of the Caton solution resulted in higher reliability in transmission, ultra-low latency, and up to 4 seconds faster transmission speed, resolving existing problems such as audio synchronisation, delays, and phase errors. Additionally, Eleven Sports witnessed a cost savings of up to 50% on its contribution circuit compared to its previous solution.
On the other hand, Avex Pictures faced challenges in providing a quality experience for its live events. With points of presence in more than 60 countries worldwide, Caton's CVP provided a comprehensive service to link any event to any broadcaster around the world.
The integration of Caton Transport Protocols (CTP) and Multipathing further enhanced the resiliency of the transmission by using individual Transport Stream management, load balancing, fault tolerance, and prioritisation of selected networks to support the immediacy, flexibility, and scalability of the live events. The technology delivered the best video quality, allowing each event to be shown in different combinations of cinemas in multiple locations concurrently.
Caton's commitment to investing in research and development has enabled it to provide cutting-edge solutions that connect the world and enable high-quality real-time interactions across multiple industries and applications.
As an industry leader in next-generation IP network transport solutions, Caton Technology is poised to continue driving innovation and making a significant impact in the media and entertainment industry.
The SBR Technology Excellence Awards is presented by Singapore Business Review Magazine. To view the full list of winners, click here. If you want to join the 2024 awards programme and be acclaimed for your company's outstanding contributions in pursuit of technological innovation, please contact Jane Patiag at jane@charltonmediamail.com.