Lendlease Global Commercial REIT receives award for transformational acquisition of Jem
LREIT achieved multiple milestones when the deal was completed.
Lendlease Global Commercial Trust Management Pte Ltd's acquisition of Jem was tagged as a transformational deal, after becoming the largest capital fundraising exercise in 2022 with approximately $1.7b raised.
The fundraising exercise garnered strong support from institution and retail investors. It drew strong demand from long-only institutional investors and real estate specialist funds.
Before this took place, LREIT faced a couple of challenges that also affected the industry.
There was the macroeconomic disruption caused by the Russian-Ukraine War, the COVID-19 pandemic, and rising inflationary pressures and interest rates.
At this time, several market headwinds created uncertainty at the time when LREIT was about to acquire Jem due to rising inflationary pressures and interest rates that were on the rise.
Another consideration was the high capital requirements. Jem was valued at approximately $2.1b, which was greater than LREIT's portfolio valuation of $1.4b before the transaction took place.
There were high capital requirements for this acquisition, alongside other factors such as investors buy-in and support from banking partners.
However, LREIT was quick in finding solutions that ultimately led to the successful acquisition.
First is the phased acquisition of Jem. LREIT started by acquiring strategic stakes in the private funds that own Jem, making each phased acquisition more palatable to the Unitholders considering that Jem commands a high purchase consideration.
The 100% acquisition of Jem is a culmination of a carefully planned acquisition strategy which taps into the synergy of all stakeholders from LREIT and its key working partners.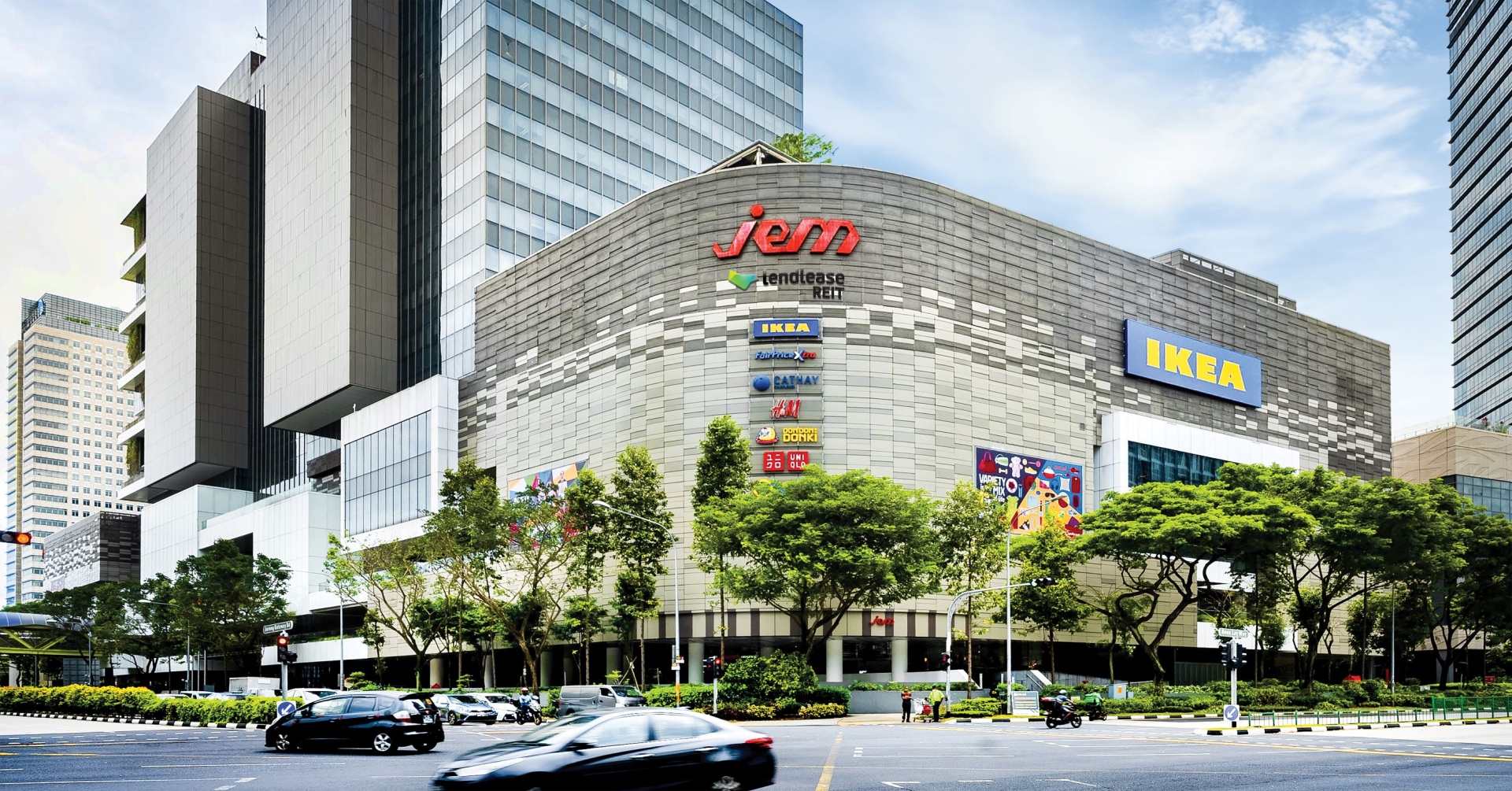 The second solution is through having innovative sources of funding.
LREIT's first Sustainability-linked Loan (SLL) of $860m was successfully executed to provide LREIT with a lower cost of debt funding whilst achieving sustainability outcomes. It was the largest SLL to be undertaken by an S-REIT at the point of announcement.
LREIT also utilised non-cash methods of financing to offset capital requirements partially. Promissory Notes were introduced which reduced the amount of cash to be raised amid a rising interest rates environment.
Moreover, Consideration Units were employed in place of cash to pay for the Sponsor's equity injection. Alongside its pro rata share subscription in the preferential offering, it effectively reduced the funding amount by approximately $234m.
A strategic funding mix ultimately helped to improve LREIT's acquisition capital structure and offset the higher cost of equity.
For these reasons, LREIT received the Commercial Real Estate Trust award in the recently concluded SBR National Business Awards.
The prestigious annual awards programme launched in 2016 honours local and homegrown companies in Singapore and recognises outstanding projects that greatly contribute to Singapore's fast-growing economy.
In giving this award, the judging panel took into consideration several achievements of the company.
Its private placement was subscribed 3.3 times, perpetual securities by 5.3 times subscribed, and preferential offering was 1.4 times subscribed.
Amongst its record achievement include being the largest SLL attained for S-REITs as at the date of the announcement in February 2022, and acquiring full control of Jem via an efficient holding structure with tax transparency. Its total deposited property increased 2.1 times to $3.6b, and LREIT leapfrogged to the top 10 S-REITs amongst key peers in terms of market capitalisation.
The SBR National Business Awards is presented by Singapore Business Review Magazine. To view the full list of winners, click here. If you want to join the 2024 awards programme and be acclaimed for your company's exceptional contributions to the local business landscape in Singapore, please contact Bianca Peñaranda at bianca@charltonmediamail.com.