Jabil Pi project leader Jinho Lim (front row, 3rd from left) and team, celebrates winning the Hardware - Manufacturing Award
Streamlining for operational efficiencies in manufacturing
Jabil Sdn. Bhd awarded at Malaysia Technology Excellence Awards 2022.

As business processes continue to intertwine with technology and digital assets to drive operational efficiencies, balancing between needs and costs is often a delicate trade-off.
Delivering quality and real-time analytics requires modern devices powered by Industrial IoT, cloud, and cloud-agnostic environments, with the high Total Cost of Ownership (TCO) of shop floor solutions typically totalling US$300,000 yearly. Spanning the purchase, setup, licensing, and maintenance of various IT devices and endpoints such as laptops, personal computers, and more, TCO increases the pressure to achieve operational cost efficiencies.
Additionally, the rapid evolution and adoption of Manufacturing Execution Systems (MES), Enterprise Resource Planning (ERP), data control, and shop floor monitoring are increasingly prone to malicious software (malware) and security breaches due to the prevalence of Windows/PC-based machines or hosts.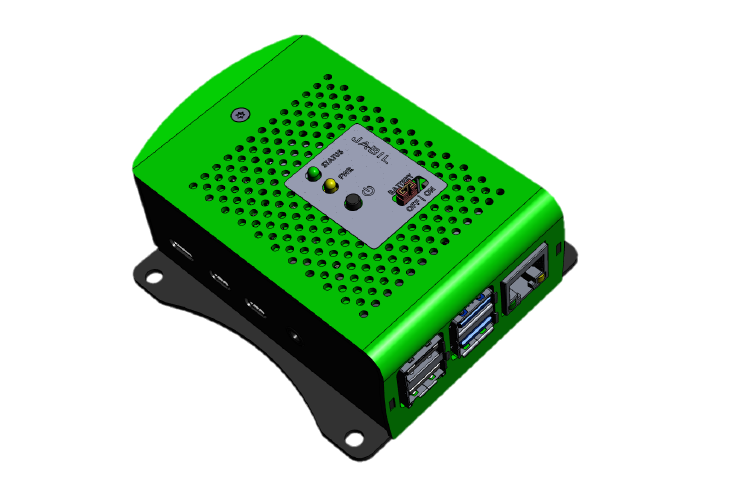 ​
Award-winning Jabil Pi not only replaces desktop, thin clients on the shop floor but offers more in performance, costs and is environmentally friendly
To address these challenges, Jabil Sdn. Bhd introduced their Pi Solution, a small form factor, low carbon, and sensor-ready device (called Raspberry Pi) powered by proprietary Jabil Pi OS, built by the company's in-house software development team. Allowing the company to seamlessly transition from traditional computing devices on the shop floor, Jabil Pi leverages cloud computing, big data, and industrial IoT. The hardware consists of a lightweight and hardening Linux OS, and containerised application that minimises the risk of vulnerabilities, and is integrated with a fleet management portal for traceability, and a software repository for rapid deployment.
"We moved quickly from curiosity about the open-source Raspberry Pi to ideating, prototyping, testing, and piloting. The space and autonomy to innovate, informed by operational needs and guided by subject matter experts, reflects Jabil's approach to creative freedom in digitalisation. This is a critical aspect of the next-gen workforce and resonates with the career growth and skills development needs of our team members who are largely millennials and Gen Zs. I am proud of my team, of how far we have come, and the impact of the Jabil Pi solution as it continues to be adopted across our global operations," said Jinho Lim, Information Technology Manager, and Jabil Pi project team leader.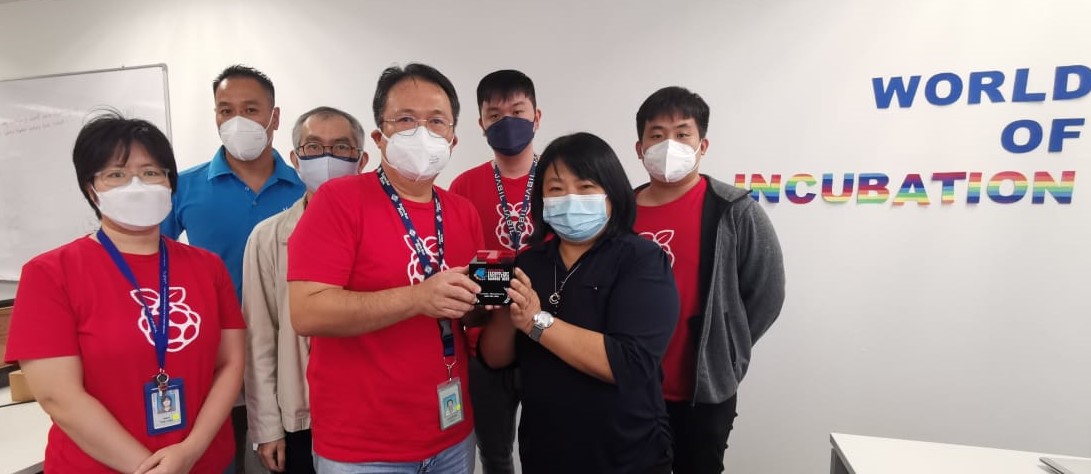 ​
May Yap, SVP and CIO, Jabil (front row, extreme right) take a moment to celebrate with the IoT and Incubation team, following the receipt of the Malaysia
For their innovative thinking, the team was awarded the Hardware - Manufacturing Award at the Malaysia Technology Excellence Awards 2022 – an awards programme that recognises key players, breakthroughs, and innovations in the Malaysian tech industry.
Conceptualised in 2019, customised OS and Asset Management systems were incorporated into the device equipped with UPS Power Tempered proof casing, Power switch, IoT, and energy-saving capabilities.
Phase 1 Go-Live - between April 2019 to February 2020 - focused on reducing the need for thin-client/PC on the shop floor, saw the successful deployment of 1,831 Jabil Pi solutions (devices) in 19 sites, and generated US$915,000 in hard savings for thin client and PC replacement. Capable of remote desktop, web apps deployment/updates, production metrics/yield dashboard display, and digital signages for employee communications, it also enabled innovations in edge computing solutions, optimising the device's onboard sensors.
Not only did Jabil Pi revolutionise shop floor operations, but it also delivered on key project metrics including lowering TCO by 50%, removing production downtimes common with PC upgrades and patching, and providing stronger IT security protection. In reducing power consumption by 70% (compared to desktops), savings by way of CO2 emissions were also recorded in Phase 1, amounting to approximately 540 tonnes.
Phase 2 currently sees Jabil Pi driving customisation and adoption of the solution by combining the needs of Information, Engineering, and Operation tech (IT-ET-OT), aligned with the company's future manufacturing vision.
May Yap, Chief Information Officer of Jabil explains, "Jabil Pi speaks to the rapid, enterprise-wide IoT adoption. In running integrated applications from endpoint/IT devices to the cloud, we deliver collaboration solutions that enable communications, and an adaptive and data-rich ecosystem capable of real-time tracking of operational metrics. Having such business intelligence allows us to meet key operational needs in the areas of productivity, employee safety, reduction of production failures, sustainability, etc. I am excited to see how Jabil Pi has additionally reimagined our factory software stack, inspiring waves of in-house innovations especially when the company aims to create more connected factories and realise efficiencies that are critical to our customers."
As of March 2022, more than 60 sites in over 20 countries use Jabil Pi, saving up more than US$5m with the installation of more than 1,500 new endpoints and replacement of over 5,000 thin clients/PCs. The company was also able to reduce its CO2 emissions, averaging 64.75% YoY, since its FY2019. In 2021, about 1,900 tonnes of CO2 were reduced by switching out PCs/thin clients – the equivalent of 31,417 tree seedlings grown for 10 years (Source: EPA Calculator).
Driven by post-pandemic needs and accelerated factory digitalisation, more than 3,000 IoT devices will be implemented by the end of FY2023.