Vikash Dhanuka receives top prize as Executive of the Year for oil and gas at SBR Management Excellence Awards
The Sing Fuels CEO helmed the company's rapid growth in recent years.
An insightful leader and CEO, Vikash Dhanuka has created and scaled up start-ups to achieve their vision and steered a company into becoming a lead bunkering services provider. He is recognised as an expert in initiating development in tenacious environments spanning the South and Southeast Asian regions, CIS countries, and the African continent.
Early in his career as an entrepreneur, he has been part of the founding team of several start-ups such as 2Coms Consulting Pvt. Ltd. which is at present a successful business. He has also set up Vida Technologies in 2010 where he is responsible for setting up and managing the telecom trading business. VIDA now has its namesake brand and has grown to be a specialist in manufacturing and marketing telecom equipment. A strong partnership with major telecom operators in Africa has ensured it to be the vendor of choice for their mobile & data device needs.
Today, he is being awarded for his recent achievements for Singapore-headquartered Sing Fuels Pte. Ltd.
Launched in 2012, the company started in bunkering services that operated in the largest bunkering hub in the world. It widened its reach by becoming a global trading company as it expanded in recent years.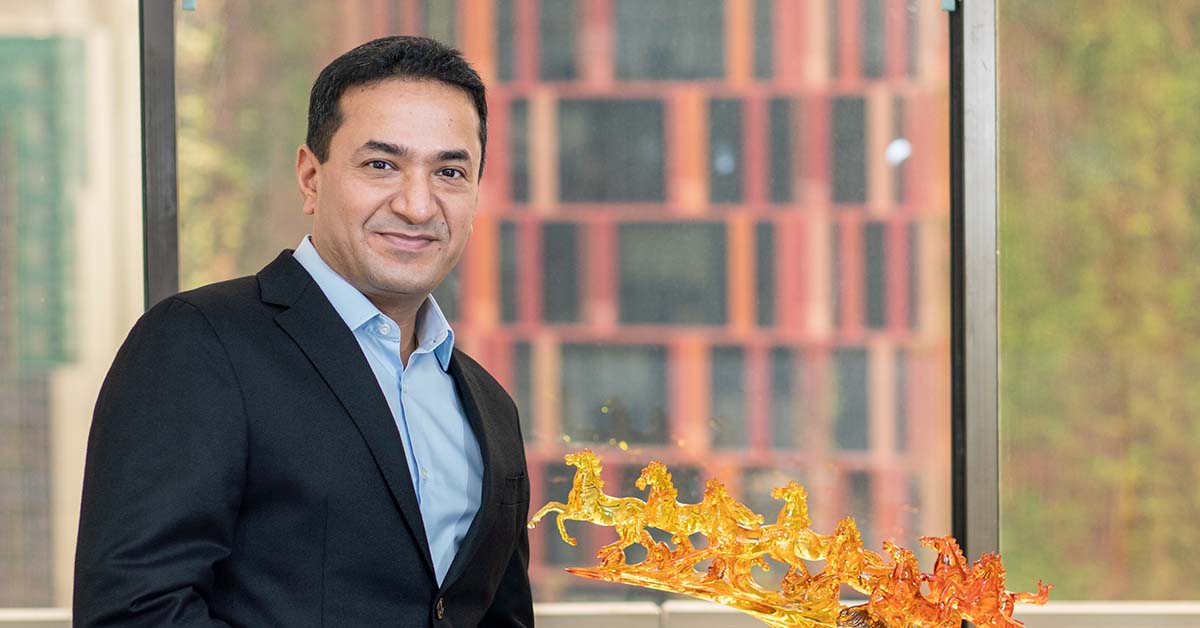 For these remarkable efforts, Vikash Dhanuka was given the Executive of Year – Oil and Gas award in the recently concluded Singapore Business Review Management Excellence Awards.
The awards programme recognise excellent executives, innovators and teams, as well as HR and company initiatives that promote the well-being of employees.
In consideration of this award, the programme body focused on three highlighted achievements of Dhanuka, in relation to the overall growth of the company.
First is that Sing Fuels has rapidly grown with revenue expanding by 112% from US$121m in 2017 to US$255m in 2018. This was properly continued in the following year by showing revenue growth of 65% from US$255m in 2018 to US$422m in 2019 and has reached over US$400M in FY2021.
Whilst the industry is set to destabilise due to the effects of the COVID-19 pandemic, reports show that Singapore has been more resilient due to stricter rule enforcement.
The second highlighted achievement is that Sing Fuels won the prestigious Enterprise 50 award for three consecutive years. Last year, it came in as number 8 and continued its streak of being awarded the top prize.
The third highlighted achievement is Sing Fuels' ability to expand internationally in recent years. Within a short amount of time, Sing Fuels has expanded and strengthened its reach to many countries including the US, UK, UAE and South Africa.
According to reports, Sing Fuels is set to continue offering its services whilst observing moves into the renewable energy sector.
Under the leadership of Dhanuka, Sing Fuels had invested in VFlowTech Pte. Ltd., an energy storage company based in Singapore, and formed the VFlowTech Africa joint venture. Through the created joint venture, the company aims to build micro-grids in the African region. Reports say that this is in order to have access to carbon credits.
As the company's revenues continue to jump forward, Sing Fuels is reported to diversify its product offerings.
True to this goal, it is likewise set to expand whilst strengthening its commitment in favour of the environment and to be one with the goals set by the shipping industry's decarbonization efforts.