What you see is what you get: Livestreaming gains traction in Singapore
Logistics provider J&T Express and e-commerce platform Mdada.live hope to cash in on this shopping trend.
Online shopping is here to stay, even as vaccination rates improve and allow more people to go outside and shop in physical stores. A study from VMware found that four in 10 Southeast Asian shoppers aren't planning to go back to old physical shopping habits, whilst a separate Euromonitor study sees sales opportunities of over US$68.5b in e-commerce in the Asia Pacific region.
But that means that discerning shoppers would find fewer opportunities to inspect their potential buys past photos and written product descriptions. Numbers and sizes are not exact when it comes to clothes, freshness is hard to gauge in photos when it comes to food.
Enter livestreaming, also known as liveselling, where sellers host live videos of themselves and their goods on e-commerce and social media platforms. There they demonstrate their products, chat with their customers, and entertain their audience. The trend is growing across Southeast Asia, and Singaporean businesses are taking notice. Logistics firm J&T Express has hosted a successful livestream digital fashion show in August, whilst social commerce platform Mdada.live just launched a livestreaming hub with eleven studio spaces complete with equipment and technical teams.
"Livestreaming allows consumers to have an up-close-and-personal experience of the product or service as the livestreamer carries out a live demonstration to show the quality or effectiveness of the product/service. In addition, livestreams are less staged and have elements of conversational topics and nuances added to showing relevance of the products and services that live streamers have experienced. Such content will resonate better with the customer," said Mdada.live Co-founder Pornsak Prajakwit in an interview with Singapore Business Review.
"It also accelerates consumers purchasing journey because they are, at the moment, shifting swiftly from awareness to purchase. Time-limited offers such as one-off coupons used to generate a sense of urgency are effective and can result in conversion rates almost ten times higher than conventional e-commerce sales," said J&T Express Singapore CEO Andrew Sim in a separate interview with Singapore Business Review.
The trend has brought in numbers for both companies. Mdada.live boasts 20,000 followers with monthly seven-figure revenue and over 100,000 monthly views since its inception in September last year. The platform has amassed 1,600,000 livestream views from across 500 livestream shows. With its Live-Stream Hub, it expects a monthly eight-figure revenue within the next six months, as it ups its capacity to 1,000 hours of livestream commerce sessions per month, an approximate 80% increase in hours. For its part, JT&T has been keen to notice an increase in delivery demand following large livestream events.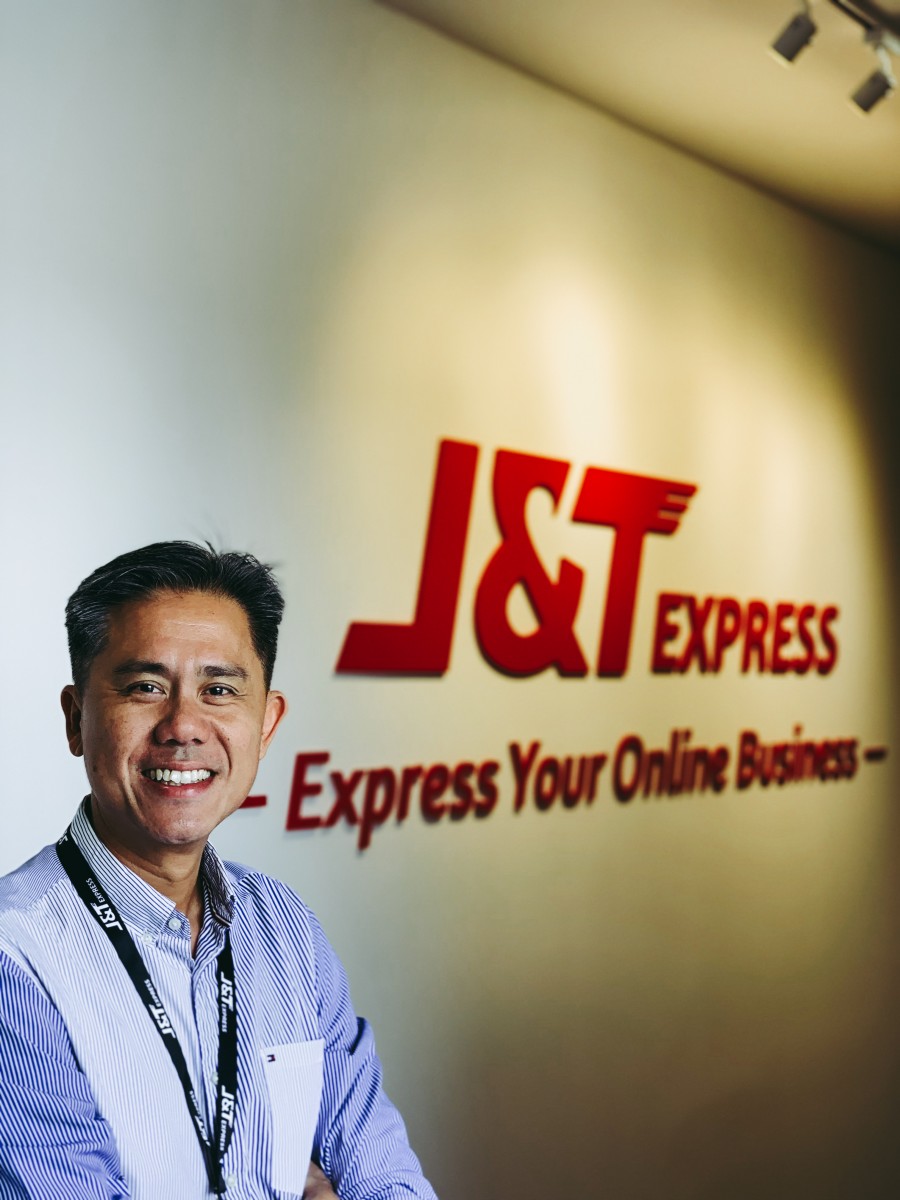 ​
J&T Express Singapore CEO Andrew Sim
Anyone with a mobile phone, computer, and/or web camera can host their own livestreaming session, but results may vary, especially when the seller does not have a strong base of customers. In that case, Sim recommended that sellers partner themselves with reliable e-commerce platforms that would host and promote their sessions.
Then there are platforms like Mdada.live that churn out livestream sessions up to eight hours at a time, hosted by skilled ambassadors that can maintain a high level of energy whilst engaging with their audience. The hosts notify customers if they're selling pre-loved or organic products, in which product images might not be accurate to the real thing. In that case, Mdada.live also sends photos of the product to customers' WhatsApp so they can check the condition for themselves.
Fashion, beauty, and wellness products are the most popular liveselling items, driven by demand from trendy Gen Z and millennial customers. Prajakwit also noted a demand for art pieces and displays, with one Mdada livestream session hitting almost six figures in sales.
But J&T's Sim noted another growing market as livestreaming gains traction: senior citizens.
"Whilst livestream shopping tends to attract younger consumers such as Generation Z and millennials, more middle-aged and senior consumers are also turning to livestream shopping. This change in consumer preference amongst older consumers has been largely driven by the pandemic, forcing them to relook at the way they shop due to physical restrictions," Sim said.
Mdada's Prajakwit also stressed the importance of livestreaming as an experience.
"Consumers are no longer looking for well-priced affordable and quality products and services these days, they are also looking for an out-of-the-norm shopping experience that can engage them as they watch the live-stream sales during their free and personal time," he said.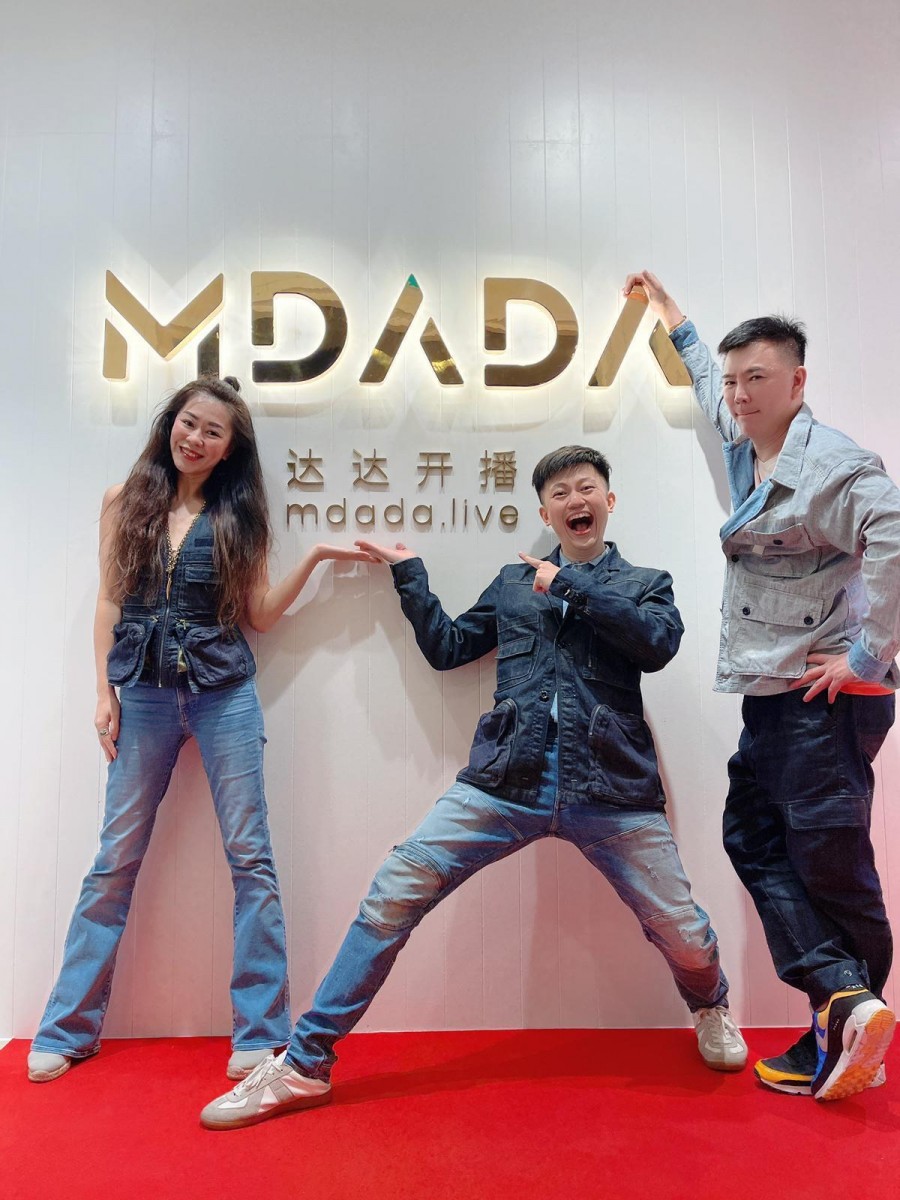 ​
Mdada.live founders at their livestreaming hub
Indonesia-based J&T has seen livestreaming grow not only in Singapore, but also Malysia, Vietnam, the Philippines, Cambodia, and Thailand. Indonesia and China, in particular, has the fastest growth.
"China is obviously the fastest growing e-commerce market in the world and livestreaming is playing a significant role in driving this purchasing behaviour. For example, driven by livestreaming, Taobao's annual singles-day last year accounted for US$6b worth of sales, which is incredible," Sim said.
Homegrown Mdada.live sees a path to expansion in other regions, noting that livestream commerce is definitely here to stay.
"Slowly turning into a mainstream alternative to over the counter and e-commerce, brands should also start evaluating its awareness and standing in this space as a way to gain greater market share. Mdada.live will continue to leverage on the vast untapped potential of the SEA region, with plans for expansion across borders in the near future," said Prajakwit.
So is video the future not only in social media, but in e-commerce as well? For Singapore, signs point to yes.