IHH SG boss appointed as Group CEO
Dr. Prem Kumar Nair was chosen due to his strong credentials.
SGX-listed IHH Healthcare designated Dr Nair as its new group head after Joe Sim stepped down from the top post to return to public service.
In a statement, the group said Dr Nair's last day as IHH Singapore CEO is until 30 September 2023 before taking over Sim's place.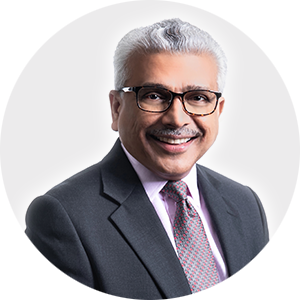 /IHH Healthcare
Nair has been a physician and healthcare executive for over three decades in public and private healthcare industries. Prior to joining IHH, he was chief corporate officer in Singapore's Raffles Medical Group and managing director for Singapore Healthcare.
He holds a Bachelor of Medicine & Surgery from the National University of Singapore and a Master of Business Administration (Distinction) from Manchester Business School in the UK.
Sim will collaborate with Dr. Nair to ensure a smooth transition.