Closing the global protection gap with bolttech
Closing the global protection gap with bolttech
The company wins in this year's SBR Technology Excellence Awards.
Insurance remains a largely underpenetrated market: with the global insurance protection gap at a record high of US$1.42t, there is a multitude of unmet customer needs. For many consumers, insurance is hard to understand or perceived to be a hassle, contributing to low customer trust.
bolttech's mission is to build a technology-enabled insurance ecosystem that better serves the protection needs of people around the world whilst enabling any kind of business to embed insurance and protection into their customer journeys. To achieve this, the company has created the world's largest technology-enabled insurance exchange, quoting over US$55b in premiums annually. Through this effort, the company managed to earn the Fintech - General Insurance Award at the 2023 SBR Technology Excellence Awards.
The awards programme recognises the efforts and initiatives of companies in Singapore to provide world-class products and services aided by digital innovations. bolttech distinguished itself with its B2B2C model where their business partners tap into their insurance exchange to enable them to distribute insurance. With 700 distribution partners and 230 insurers offering more than 6,000 insurance products in over 30 markets across Asia, Europe, and the United States, bolttech is connecting people with more ways to protect the things they value.
In May 2023, bolttech announced it raised US$196m in connection with its Series B with an up-round valuation of US$1.6b. The Series B fundraise and the support of esteemed investors is a resounding validation of bolttech's leadership, innovative business model, and unique value proposition in shaping the future of insurance.
bolttech's ecosystem includes industry leaders in the fields of insurance, telecommunications such as AIS in Thailand, OEMs such as Samsung, fintechs such as Maya in the Philippines, and retailers such as Lazada — to seamlessly embed protection and insurance offerings into their propositions.
bolttech's insurance exchange enables partners to meet the heightened expectations of customers for an enriched experience across all channels. creating a new insurance proposition with relevant, convenient, and easy ways to buy insurance at the point of need.
Partners can get onboarded easily with bolttech, thanks to the suite of APIs and microservices present on the platform. These features allow for fast integration, ease of use, and immense scalability for launching new solutions, allowing for product releases in days or weeks.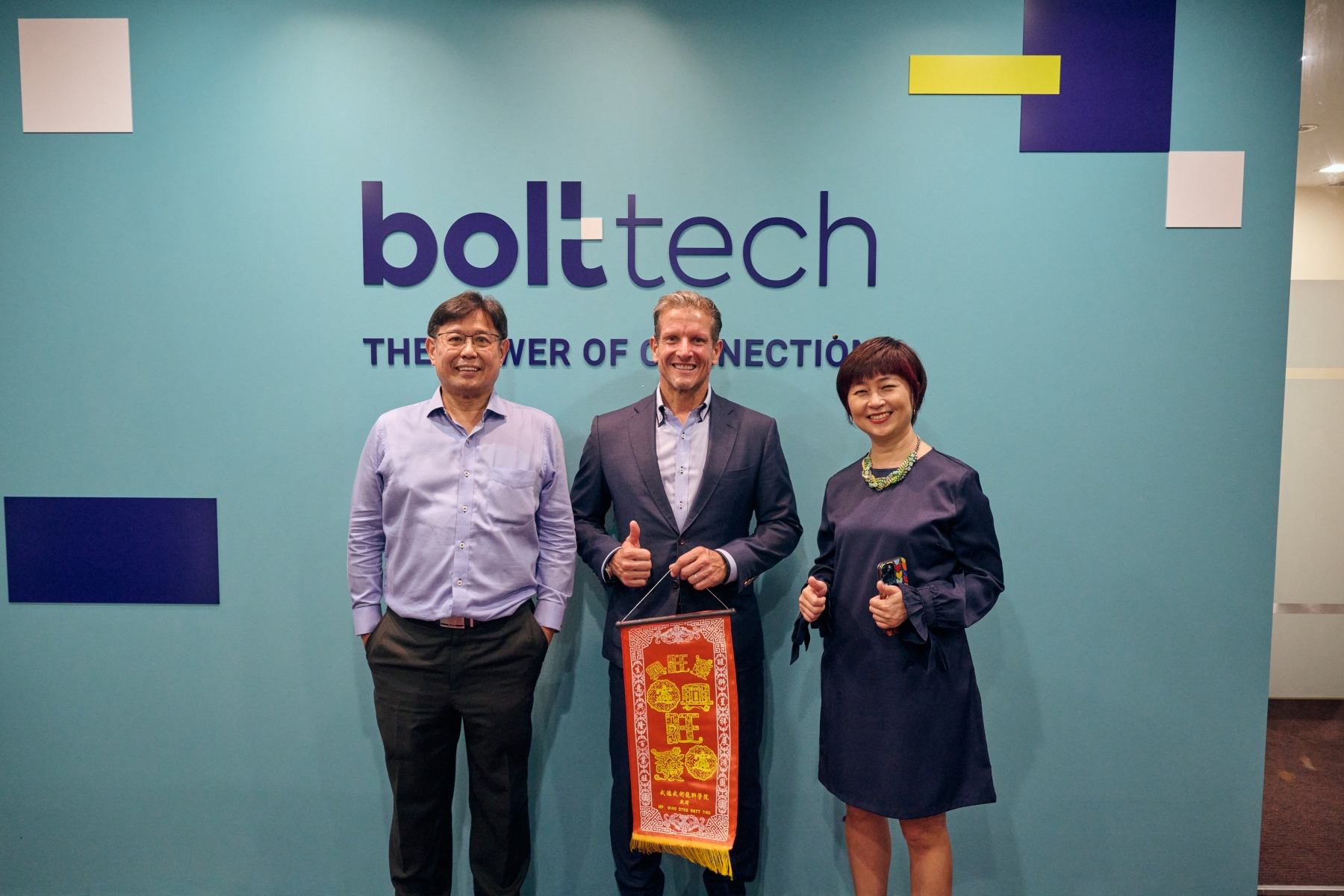 Recently, bolttech has partnered with Yale Singapore to launch a first-of-its-kind insurance coverage for personal home security systems in Singapore under Yale Protect.
Yale Protect is powered by bolttech's embedded insurance capabilities and underwritten by Liberty Insurance, and does not require any pre-registration. The product is exclusive to Yale's online and offline retail channel Yale Smart Shop's customers.
bolttech further sets itself apart by complementing the exchange with its own insurance and protection products, as well as underwriting, brokerage, and reinsurance capabilities. The company aims to display its expertise in both the tech and insurance world, given its strong record and experience within the sectors and insurance licences to operate in 35 international jurisdictions.
In 2022, the company acquired AVA Insurance in Singapore and Axle Asia in Indonesia, increasing its market presence within Asia and the key regional markets within it, allowing them to further refine and tailor insurance distribution solutions that meet the unique needs of partners and end-customers. bolttech aims to build upon the success of the exchange into further optimising the insurance ecosystem with innovations and technological features.
The SBR Technology Excellence Awards is presented by Singapore Business Review Magazine. To view the full list of winners, click here. If you want to join the 2024 awards programme and be acclaimed for your company's outstanding contributions in pursuit of technological innovation, please contact Jane Patiag at jane@charltonmediamail.com.