GECO Asia Ltd Wins the Prestigious SBR Technology Excellence Award for Upskilling and Reskilling Programme
The Singapore-based ICT consultancy firm has come up with an innovative way to address the digital and technology skills gap.
GECO Asia, a Singapore-based ICT Solutions Consultancy firm, has emerged as a formidable presence in the face of today's challenging digital and technology landscape. In a world where organisations grapple with the rapid evolution of technology, the pressing need to equip their workforce with relevant digital and technical skills has become paramount. With an unwavering commitment to addressing this critical issue, GECO Asia has garnered acclaim as a trailblazer in upskilling and reskilling initiatives for digital and technology roles. Their exceptional efforts have recently been recognised with the prestigious SBR Technology Excellence Award, solidifying their position as leaders in bridging the digital skills gap. GECO Asia is not only reshaping individual careers but also driving the growth and success of businesses across a multitude of industries.
Pioneering the Upskill Today Programme
GECO Asia's ground-breaking "Upskill Today" programme is revolutionising the way individuals acquire and develop digital and technology skills. Designed for individuals from diverse backgrounds (old technical or even non-technical skills), fresh graduates and retirees, this programme stands apart with its innovative approach to new talent acquisition for digital and technology skills. The Company offers immersive target-role-oriented training and personalised coaching to upskill a new workforce. This approach allows the Company to hire them with a market rate salary from Day 1 and prepare them towards the target role in a short period of 6-8 weeks. This unique combination of focused hiring and upskilling enables participants to apply their newfound knowledge in real-world scenarios, ensuring a seamless transition into the digital and tech workforce.
Unparalleled Success and Impact
The impact of GECO Asia's Upskill Today programme has been nothing short of remarkable. In 2022 alone, the programme boasted an exceptional 95% success rate, with 150 candidates graduating from their two locations – namely, Singapore and the Philippines. Their clients are delighted with the high-quality technology developers and consultants provided by GECO Asia. The success has resulted in repeat business from clients and the company has low attrition rates due to ongoing transition support that is offered to its employees. This success has propelled GECO Asia's growth from a small firm to a thriving mid-sized company, positioning them as a market leader in IT consultancy and talent outsourcing.
Expanding Horizons and Creating Opportunities
Driven by its unwavering commitment to empowering individuals and organisations, GECO Asia has set its sights on expanding its operations beyond Singapore. With plans to enter Malaysia, Vietnam, Indonesia, and Thailand, GECO Asia aims to unlock new career opportunities for individuals across various industries. By establishing a presence in these emerging markets, the company seeks to further its mission of narrowing the digital and technology skills gap to address the demand for such skills in the region.
Enriching Senior Management and Nurturing Social Impact
Recognising the need for continuous learning and growth at all levels, GECO Asia is committed to enhancing its Upskill Today programme by introducing upskilling curricula tailored for middle and senior management in NextGen technology in the field of Artificial Intelligence, Blockchain, Cloud Computing and Data Analytics. This strategic initiative ensures that even experienced professionals stay abreast of the latest advancements in IT, positioning them as valuable assets to organisations.
Moreover, GECO Asia understands the importance of reaching out to underprivileged segments of society who may lack access to upskilling opportunities. Collaborating with a social enterprise, GECO Asia is actively engaged in identifying areas where these individuals can benefit and improve their income brackets. By driving positive social impact, GECO Asia exemplifies its vision of a more inclusive and digitally empowered society.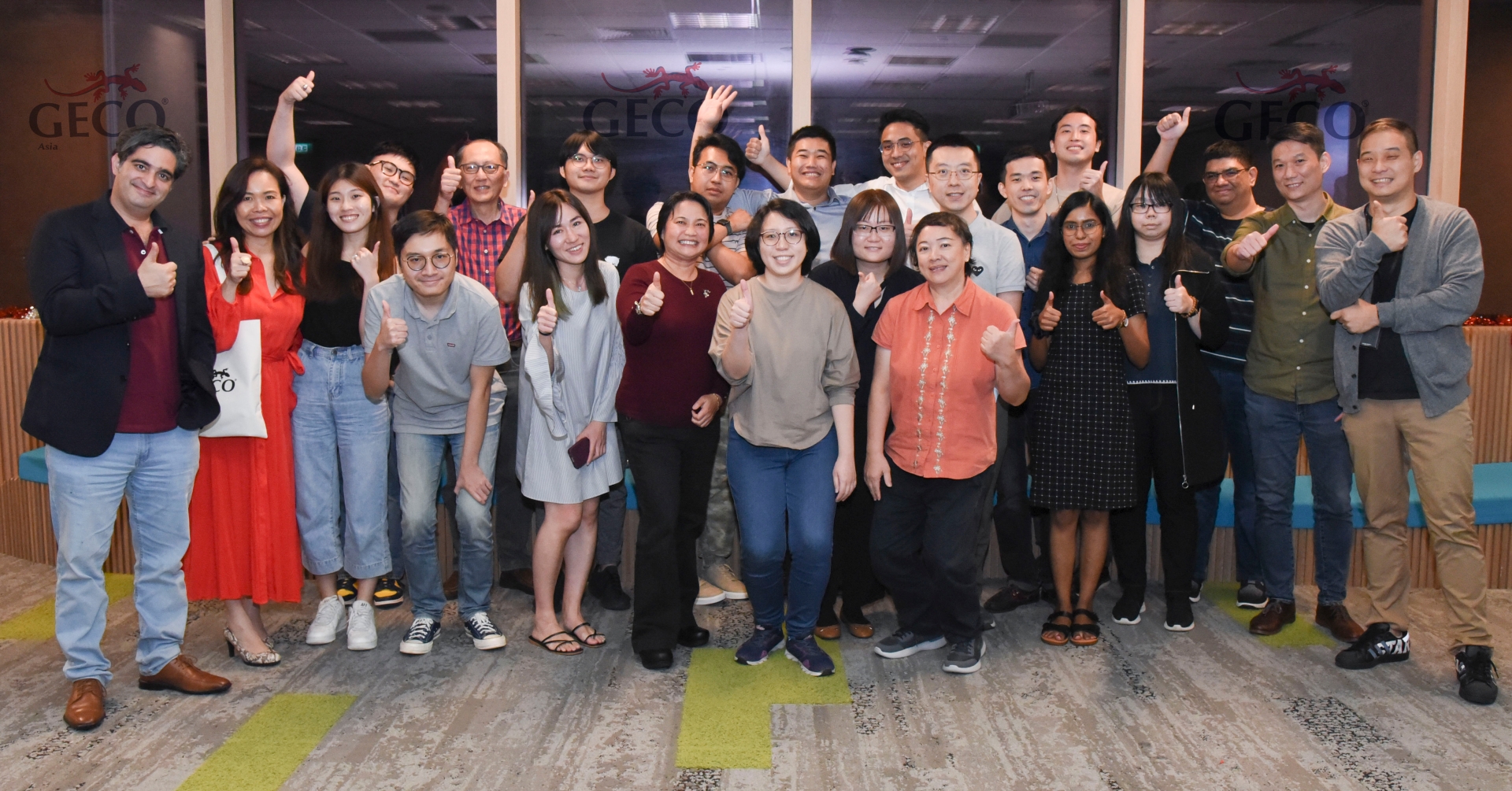 In Summary
GECO Asia's relentless pursuit of excellence in upskilling and reskilling has positioned the company as an upcoming leader in the IT Consultancy landscape. The remarkable success of the Upskill Today programme, coupled with its plans for expansion and commitment to social impact, underscores GECO Asia's transformative role in bridging the digital and technology skills gap. With their innovative approach and dedication to empowering individuals, GECO Asia is shaping the future of digital skills development, one career at a time.
The SBR Technology Excellence Awards is presented by Singapore Business Review Magazine. To view the full list of winners, click here. If you want to join the 2024 awards programme and be acclaimed for your company's outstanding contributions in pursuit of technological innovation, please contact Jane Patiag at jane@charltonmediamail.com.