Bid goodbye to tedious tasks with a single digital platform
Sleek is an all-in-one digital platform that simplifies the day-to-day hassle of managing a business for busy entrepreneurs and investors.
With the rapid shift in technology improving daily processes, especially for small to medium enterprises, starting a business should not be complex and frustrating anymore. The various tools and techniques available should make processing smoother for entrepreneurs.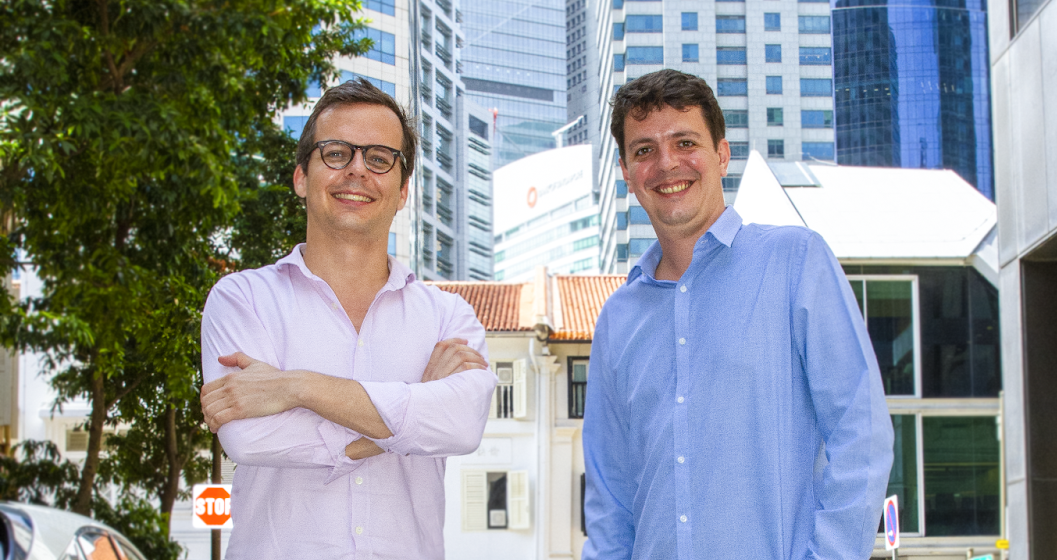 But when co-founders Adrien Barthel and Julien Labruyere attempted to start their company in Singapore in 2017, they faced many issues with paperwork and slow processes. According to them, the industry was largely paper-based and didn't accommodate the fast-paced environment that businesses were already accustomed to.
"Traditional corporate secretaries and accounting firms moved at pedestrian speed and were outdated in their offerings, creating many roadblocks in a business journey," said Sleek CEO and Co-founder Julien Labruyere.
Labruyere and Barthel knew this could be addressed, and better workflows could be set in place with the help of digitalisation and automation. With growing frustration towards the inefficiency of traditional corporate service providers, the founders took matters into their own hands by developing their own digital solution.
In May 2017, they launched Sleek—an all-in-one digital platform for business owners, by business owners, to effectively manage their back-office operations and reduce hurdles.
All-in-one simplified experience for users
Sleek offers easy to use tools for businesses of any size. From order management to government requirements, Sleek maximises digitalisation to help improve overall business efficiency.
Through one simple platform, Sleek manages clients' incorporation process, from preparing registrations forms and company constitutions, to liaising with the Accounting and Corporate Regulatory Authority in Singapore.
Sleek also provides clear-cut, efficient, and innovative corporate secretarial services and governance depending on business needs and the number of shareholders. This includes preparation and filing of annual returns, appointment of company directors, share capital reduction, amongst others.
Payrolls and reimbursements usually take a lot of time and effort towards the end of every month. With Sleek, accounting and bookkeeping is smoother as it handles the clients' finances, tax, and payroll efficiently. Opening a business, starting an account, and bookkeeping services are now integrated under Sleek's one-stop shop services.
For Sleek client Shiok Meats, using Sleek has helped shorten their financial closing processes tremendously. Dr. Sandhya Sriram, CEO of Shiok Meats, said that with Sleek, they were able to seamlessly capture their receipt and payment transactions on one accounting software with minimal human interaction, thus speeding up the process. Furthermore, Sleek has also helped Shiok Meats make accurate monthly closings and reports by providing them with quality data and insights.
Sleek understands the modern business owner. With the countless processes involved in the daily operations of an enterprise, Sleek integrates commonly-used applications into their interface. Sleek has developed a WhatsApp bot and receipt channel that allows users to submit their business invoices and expenses. With just a snapshot of their receipt, Sleek's WhatsApp receipt channel will digitally record the company's expenses through optical character recognition.
Moreover, the platform's accounting and bookkeeping is interoperable with solutions available in the market, as its technology stack can be connected with any Xero-integrated app. Users can connect their payment, e-commerce, and logistics applications with Sleek's platform, making it easier to integrate their current operations with Sleek.
For entrepreneurs and business owners aiming to set up their business bank account, Sleek's latest solution, Sleek Business Account, allows them to open a free business account with no initial deposit, no minimum balance, and no local transaction fees. Account set up can be done remotely, without having to visit the bank. The account is open on the same day as the company is incorporated, reducing by almost 95% the time traditional banks take.
The business account is provided free of charge to Sleek clients who are using any of its current services, and new companies onboarding to Sleek.
Staying competitive amidst gamut of digital applications
The pandemic has accelerated the rise of digital applications such that businesses have to find a way to stay on top whilst providing quality services for their clients. Sleek does this by constantly listening to its clients' feedback as it grows its services and aims to add value and make their lives easier. SleekSign and Sleek Business Account innovations are a result of this strategy.
Moreover, the platform integrated corporate insurance into its service offerings in 2021 to provide clients with options to protect and safeguard their businesses. This came about from the increasing concerns of clients towards business security.
Staying competitive ties with two of Sleek's values: remaining customer-centric and striving for quality. Sleek's ongoing development and innovation is a testament to their commitment to delivering the best service and business solutions to their clients. This has allowed Sleek to expand offices beyond Singapore, to Hong Kong and the Philippines, and launch services in Australia and the UK earlier this month.
To know more, visit Sleek.com and get up to S$300 off on your services today if you are an existing company looking to transfer to Sleek.