Forex vs Stocks Trading: Choosing the Best Investment
Leading CFD and forex broker XM highlights the importance of proper education for successful trading.
What's the best way to invest your hard-earned savings? This is the most common question that confronts today's new generation of traders and investors who are looking for investment opportunities. Forex trading may seem attractive, but it is vastly different from traditional stocks even though both are fast-moving assets.
Investing is a long-term game that's why when choosing between the two, it is important to know which of them suits you the best to make informed trading decisions based on different factors such as market conditions, volume, and liquidity.
Forex is the largest and most liquid financial market in the world. They allow their clients to go long or short on their positions where they can also open positions of higher volume with less available margin in their accounts due to the leverage or margin percentage. This practically means that the Broker allows Clients to increase their buying power without investing a bigger amount of money.
While traditional investors are looking to achieve larger returns over an extended period of time, traders are usually looking to take advantage of both the uptrends and the downtrends in the markets by taking shorter-lasting trades, aiming to make smaller but more frequent profits.
Traders will react to the contemporary market conditions such as internet hype in order to benefit from short term market volatility, while investors will buy and hold an asset they believe will be a profitable investment in the long-run.
On the other hand, investments are often held for a period of years, or even decades, taking advantage of perks like interest, dividends, and stock splits along the way. While markets inevitably fluctuate, investors will "ride out" the downtrends with the expectation that prices will rebound, and any losses eventually will be recovered.
With a goal to generate returns that outperform buy-and-hold investing, trading involves more frequent transactions, such as the buying and selling of stocks, commodities, currency pairs, or other instruments.
The bottom line
So, should you trade forex or stocks? Taking into consideration all the above points, there is no simple conclusion for which market is more profitable. The choice between investing in stocks or forex is based on your asset interest and risk-taking mindset.
If you're interested in a fast-paced environment, forex provides ample opportunities for short-term traders but if you're looking to take advantage of mid to long-term trends, or less volatility, the stock market could be the one for you.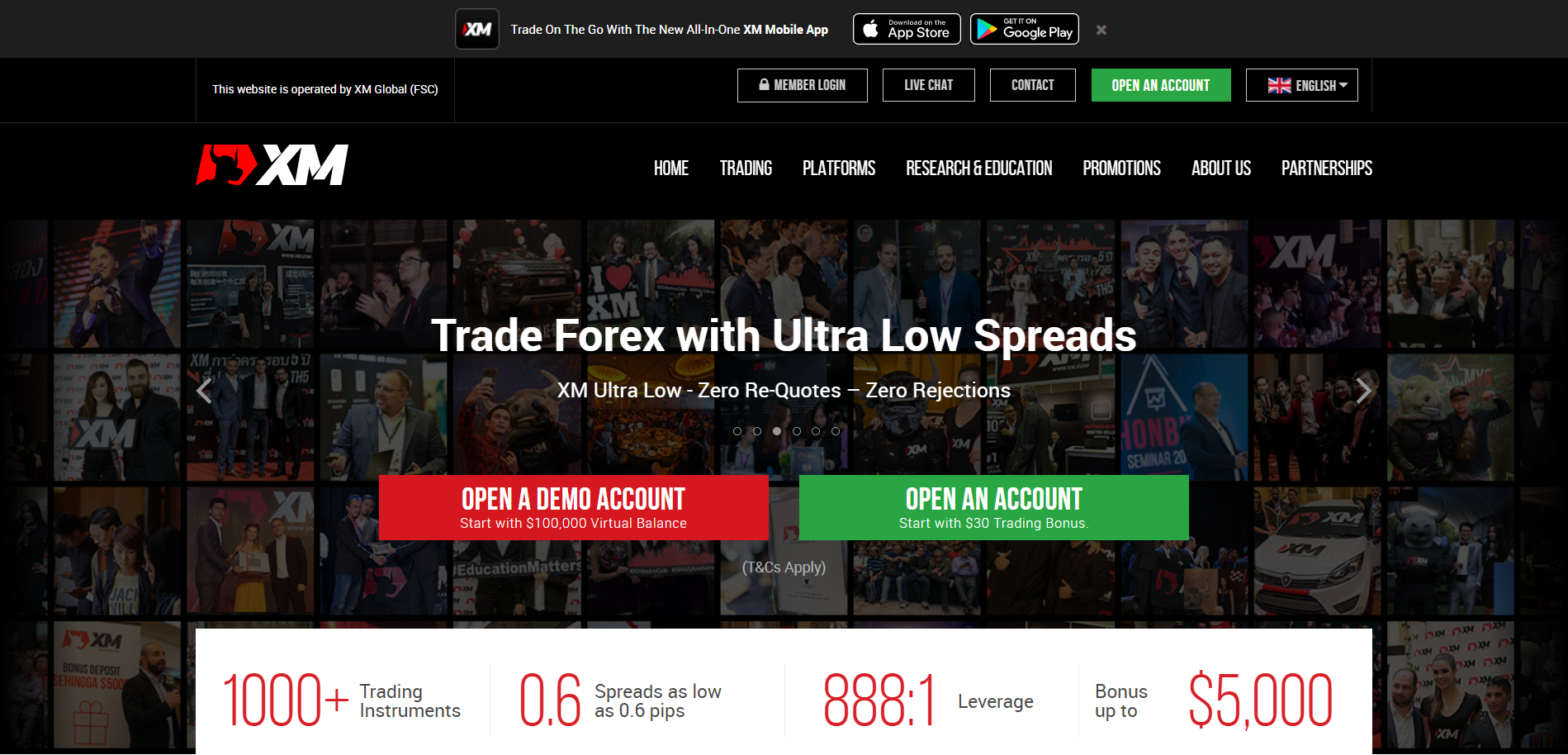 Get educated before you trade
Education is one of the most important aspects that can make a successful trader. It is important to learn more about trading in order to minimize risk and make wiser decisions.
At XM, a global leader and multi-regulated Forex and CFD broker, they provide a strong education program about the trading experience to its clients which includes free daily webinars, covering interesting topics and ways of analyzing the markets and teaching different types of analysis and identifying patterns and manage risks.
Founded in 2009 with over 5,000,000 clients in 200 countries worldwide, XM has grown to a large and well-established international investment firm. It has become a true industry leader in online trading with extensive experience combined with support for well over 30 languages, making it the broker of choice for traders of all levels, anywhere.
With a mission to keep pace with global market demands and approach their clients' investment goals with an open mind, XM boosts its very fast trade execution with transparent deposits and withdrawals, where more than 99% of all trades are happening within less than a second with no rejections and no requotes.
It uses more than 1,000 instruments of different categories such Forex, precious metals, stock CFDs, equity indices, commodities, energies, crypto CFDs and shares.
Their dynamic promotions include a no deposit bonus US$50 for all their newly registered clients for them to test out the platform and services first without the need to deposit their funds right away. XM also offers a loyalty program where it gives its clients XM Points for every trade they open that can be redeemed as cash or bonus.
Currently, XM continues to strive to stay up to date with the latest market developments. They bared to launch new products for the coming years but at the same time, they plan to refurbish existing products and services to retain their status as a True Industry Leader.
You can find more Information about XM here.