Kai Pre and Postpartum Care Centre's smart video solutions boost safety and convenience for mothers and newborns
Its analytics technologies also enhance operational efficiencies.
The arrival of a new baby is a time for joy and challenges for parents. For mothers, specifically, the challenge not only lies in caring for their newborn child, but for themselves as they undergo physical, physiological, and mental postpartum changes. Having a safe and relaxing environment to practice self-care and avail of support is crucial.
KAI, Singapore's first luxury postpartum confinement centre, provides that environment. KAI's offerings are distinguished not only by its luxury services and lovingly prepared food, but also by a video camera technology that ensures the safety and security of both the mother and the baby. The postpartum centre partnered with Axis Communications and Canon Singapore to provide video systems that remotely monitor babies in the nursery as their parents relax.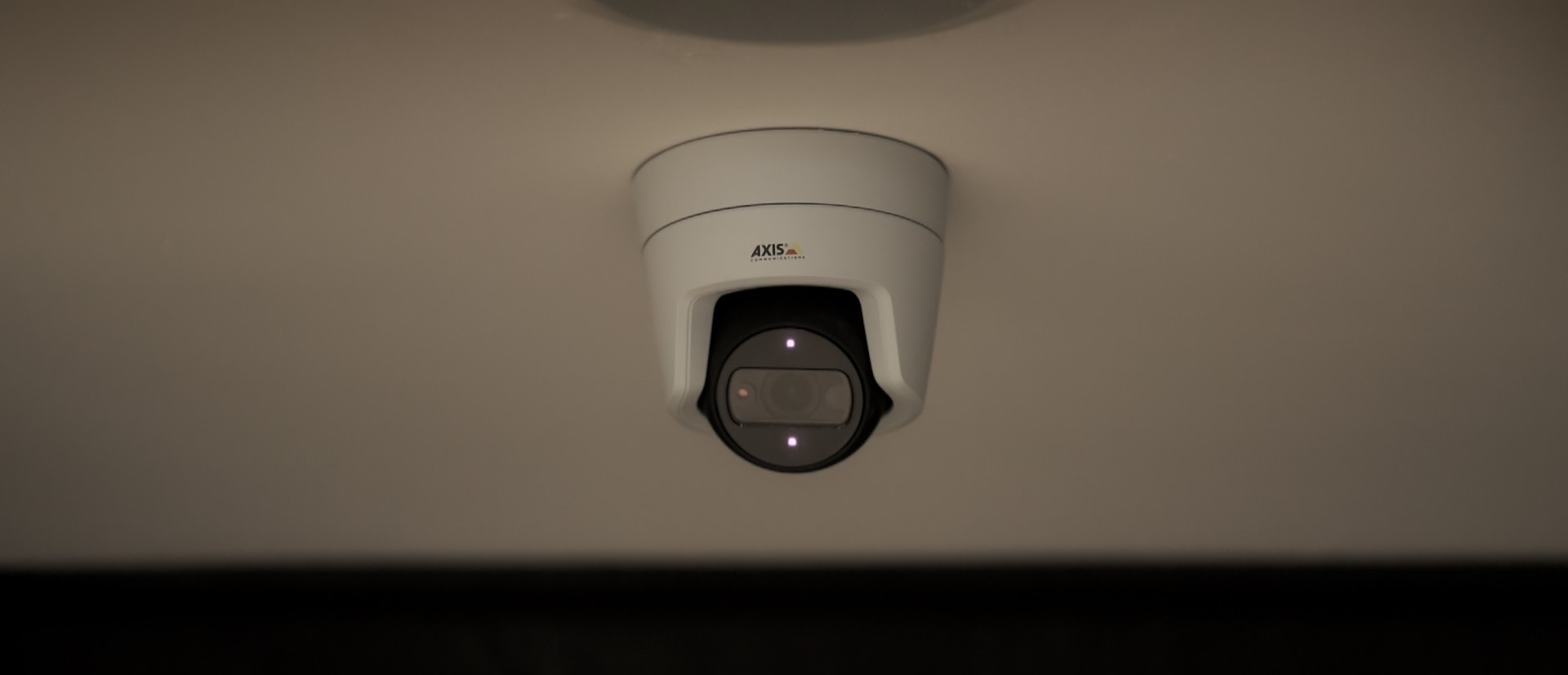 "Remote baby monitoring in the nursery is used when mothers need time for rest and recovery," said Kevin Kwee, co-founder of KAI. "Parents are able to view a live and clear video feed of their baby thanks to the AXIS Camera Station (ACS) mobile viewing app." Coupled with the expertise of the in-house staff, the centre's clients are assured they and their newborns are receiving the best care possible.
The ACS mobile viewing app also allows relatives living overseas or unable to travel to view the little ones from miles away. Because of this, families stay connected and are able to share in the joy of welcoming a new family member.
"KAI is very unique; whilst they are in the hospitality industry, the nature of their business is also somewhat similar to another segment," according to Mr. Roger Khoo, National Sales Manager for Singapore, Axis Communications. "It's interesting to note that several of the solutions applied are also very suited for healthcare customers."
Balancing luxury, security, and technology
With more than 50 cameras installed, cameras in each area served a different purpose, cameras used outdoors functioned well in low-light conditions, whereas indoor areas used panoramic cameras for flexible security. "For example, the cameras in the nursery would be specifically monitoring processes, workflows, workload, efficiency and so on. At the same time, cameras in the car park will monitor very different things, such as the guests' return. So, all the way from the gate, we can see the guests coming in. We can stand by, open the door, prepare the team to welcome them back, and so forth. So, therefore, in terms of the functionality of the cameras, it has to be very robust. It has to be very diversified, and it has to cater to the different needs and all that at this very high level of hospitality experience," added Mr Kwee.
The ACS video management system or VMS was also used, combined with a 360° view of the panoramic cameras to give a better user experience for the KAI staff and security team, especially when it came to handling incidents where swift action is required to export high-definition evidence, thereby making it easy for them to identify and document any incident on site.
The cameras use Axis Zipstream technology for sharp image quality even in poor light, as well as reduced storage and bandwidth requirements whilst identifying and recording the important forensic details through three kinds of intelligent algorithms for identifying, recording, and sending in full resolution and at full frame rate. This capability makes it ideal for softly-lit areas, such as restaurants and hotel lobbies, to spot theft and fraud at points of sale.
Operational excellence
On top of security purposes, these intelligent video solutions can be used to improve operational efficiencies in hospitality establishments as well. At KAI, the cameras have been deployed in critical operational areas like the kitchen to monitor processes and measure peak and downtime hours. This has helped the team make training improvements, adjust procedures and manpower allocation.
"We worked with Canon on building a good system design, solutions and models that would suit KAI for their business needs and security requirements. We ensured that priority support was given to both Canon and KAI during the whole implementation and that the project ran smoothly," Mr. Khoo said.
"Our solutions can also assist in tracking trends in waiting times, tidiness, and service standards, allowing the owners to make informed changes that support their brand and keep customers coming back," said Mr. Khoo. "Several cameras are also able to install analytics such as the AXIS Live Privacy Shield or AXIS Loitering Guard to enhance operations." The AXIS Live Privacy Shield is a versatile analytics capability that enables compatible cameras to dynamically mask moving objects, humans or the background in real time in live and recorded video, it was a module developed with the objective of real-time dynamic masking, which respects the guests' privacy during video surveillance. Whilst the AXIS Loitering Guard tracks moving objects and triggers an event if they have been in an area for too long. The analytics application is ideal for loitering detection in low-traffic, semi-public areas during after hours such as parking lots and loading bay areas.
For further example of an integrated solution, a hospitality customer can combine and optimise cameras with network door stations and loudspeakers and be deployed to areas like front desks, corridors, lobbies, private areas, and self-checkouts. From there, analytics software can perform functions such as baggage tracking and poolside security, without compromising guest privacy. The solution can also be scaled further to include network video intercom to allow two-way communication with staff and guests, and access control solutions to prevent unauthorised entry and to simplify deliveries of goods.
Responding to challenging times
Even in these challenging times, KAI and Axis Communications recognise the need to upgrade properties to ensure the safety of staff and guests.
"Whilst the COVID-19 pandemic has prompted some of our hospitality customers to take a pause, others have been using the slowdown as an opportunity to upgrade their properties and look into how they can adapt their business to these changes, making themselves pandemic proof," said Mr. Khoo.
"Some clients have equipped themselves with technologies and analytics such as the AXIS Queue Monitor to monitor, for example, waiting times in queues to avoid overcrowding. Meanwhile, the AXIS People Counter analytics ensures occupancy compliance for safe distancing. By building a scalable integrated end-to-end solution, our system can help minimise the negative impact of sudden changes in the marketplace such as pandemic regulations."
"We will also continue to train our staff and channel partners through webinars and other online learning platforms so that they can continue to upgrade their skills and knowledge in this industry."
Axis also plans to continue sharing its solutions with existing and potential customers through its own and partners' channels to increase awareness of such solutions and other upcoming technologies that will be available in the near future.
Get an in-depth look on how Axis Communications' video systems ensure Kai Suites is providing the best pre and postpartum care possible, check out their story here.