Singapore In Search Of 'Green-collared' Professionals As Agritech Gains Ground
Singaporeans can jumpstart a new career in this rapidly growing field by upskilling with NTUC LearningHub.
An urban farm is thriving deep in the heart of Ang Mo Kio, a town surrounded by malls and towering residential blocks. This area, once a barren concrete carpark, now yields vegetables like lettuce and chye sim—and residents who have previously never been to a farm are now harvesting their own produce.

This goes to show how the country is embracing an emerging industry: the agriculture technology or agritech. In a place like Singapore, where land is scarce and dependence on food imports is high, agritech can flourish as it uses technological innovations to modernise traditional farm operations.

Furthermore, the Singapore government has already begun ramping up its investments in the industry, having set aside $60m for the creation of a new Agri-Food Cluster Transformation Fund to support farmers in their adoption of new technologies to boost local food production.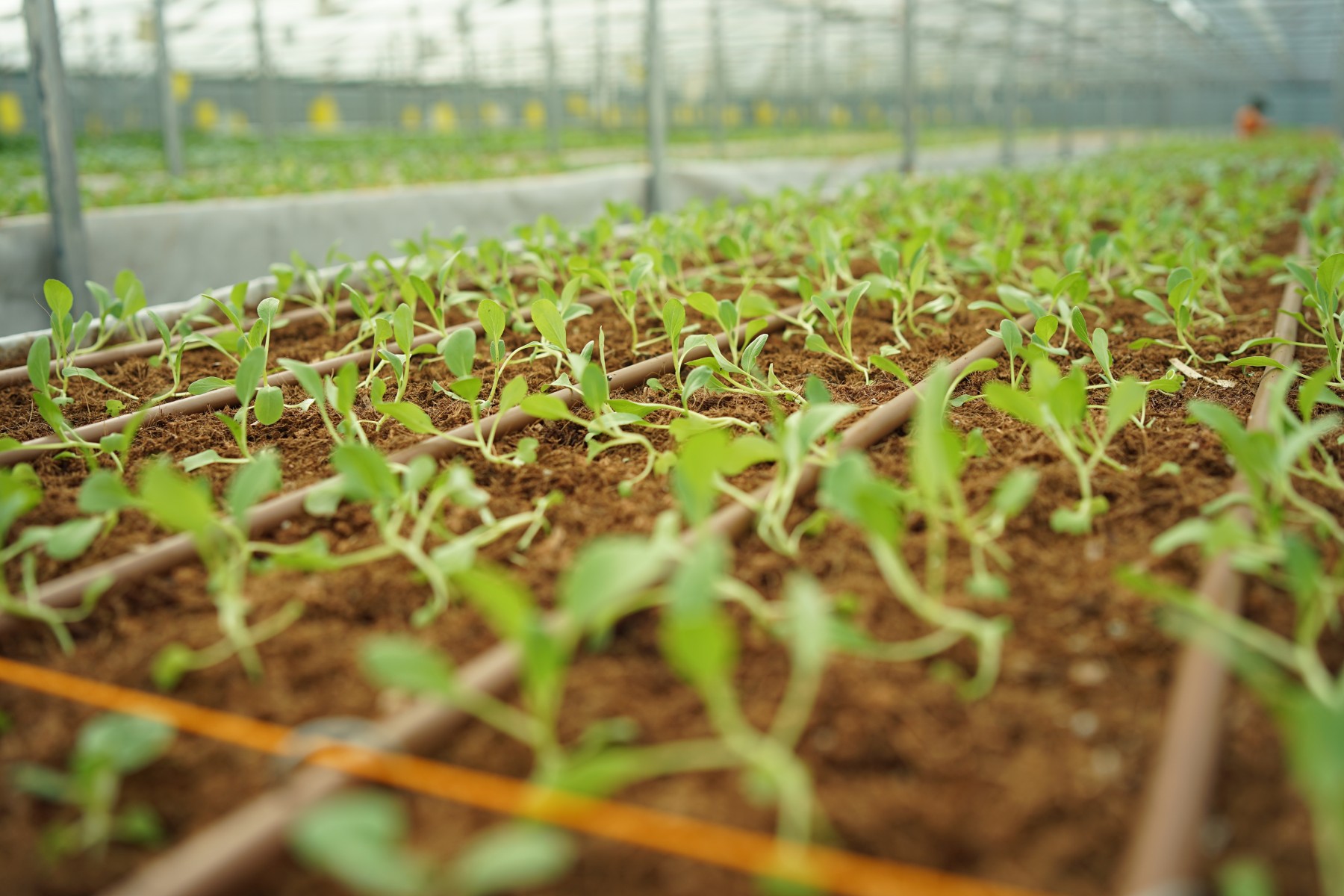 Courtesy of Netatech
"Agritech has provided new opportunities to increase yield, enhance food quality, and promote food security for the nation. This is achieved through the adoption of high-tech indoor farms that expand the quality and quantity of yield, by optimising labour in an efficient manner," said Eugene Wong, Chairman of NTUC LearningHub.

Demand for agritech workers is also expected to soar in the coming years, driven by an increase in both government investment and private sector interest, Eugene Wong added.
Making the switch

A recent NTUC LearningHub survey of 300 Singaporeans found out that 96% "strongly agree" or "somewhat agree" that Agritech is important to Singapore's survival in terms of food security. Moreover, given the ongoing pandemic, 97% "strongly agree" or "somewhat agree" that it is even more important now to develop key areas for Singapore's self-sufficiency in terms of food supply.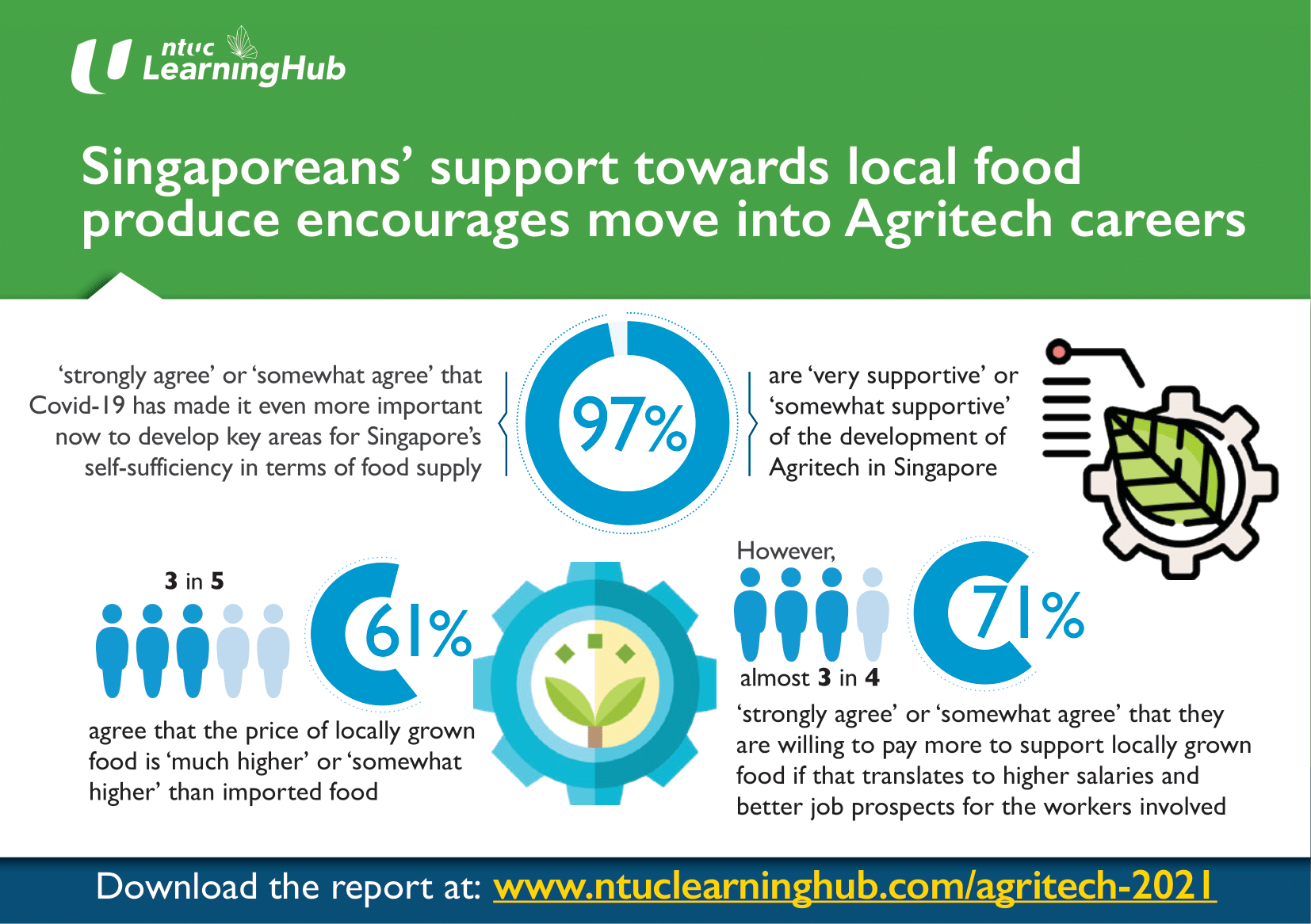 According to Tay Ee Learn, Director of Technical Skills and Career Agility Product Divisions Product Division, NTUC LearningHub, despite the industry's bright prospects, many Singaporeans do not know how they can gain relevant skills to help them make a career switch.

Furthermore, the survey found out that 64% of respondents who are not currently employed in agritech are open to entering the industry, but 81% do not know how and where they can get the necessary training.
To point them in the right direction, NTUC LearningHub launched the SGUnited Skills (SGUS) Programme on Digital Agritech Operations Manager. The programme started in March 2021 with 120 trainees. Under the six-month programme, trainees are learning job-ready skills such as urban farming and farm technology, quality standards and food safety, and business planning, amongst others. Accounting, branding and positioning, business planning, sales and marketing, and e-commerce are also being tackled.

Digital Agritech Operations Managers play an important role in fostering the co-location of activities across the urban agriculture and aquaculture activities, and in innovating and discovering new synergies across value-chains. They are also tasked to carve out a name for Singapore as an urban agriculture and aquaculture technology hub and as a source of premium and safe food produce.

Upon finishing the course, trainees are then prepared to take on multiple career opportunities such as agrisales manager, agribusiness development manager, agrimarketing manager, and agridata analyst. They may also take on technical specialist roles such as agricultural economist, agricultural engineer, agronomist, farm manager, plant physiologist, postharvest technologist, and quality control or food inspector.

"We are also developing an exciting opportunity for our trainees to immerse themselves in hands-on projects as part of the course curriculum. Beyond curating and providing training in agritech, NTUC LearningHub will also assist trainees with employment opportunities," Ee Learn said.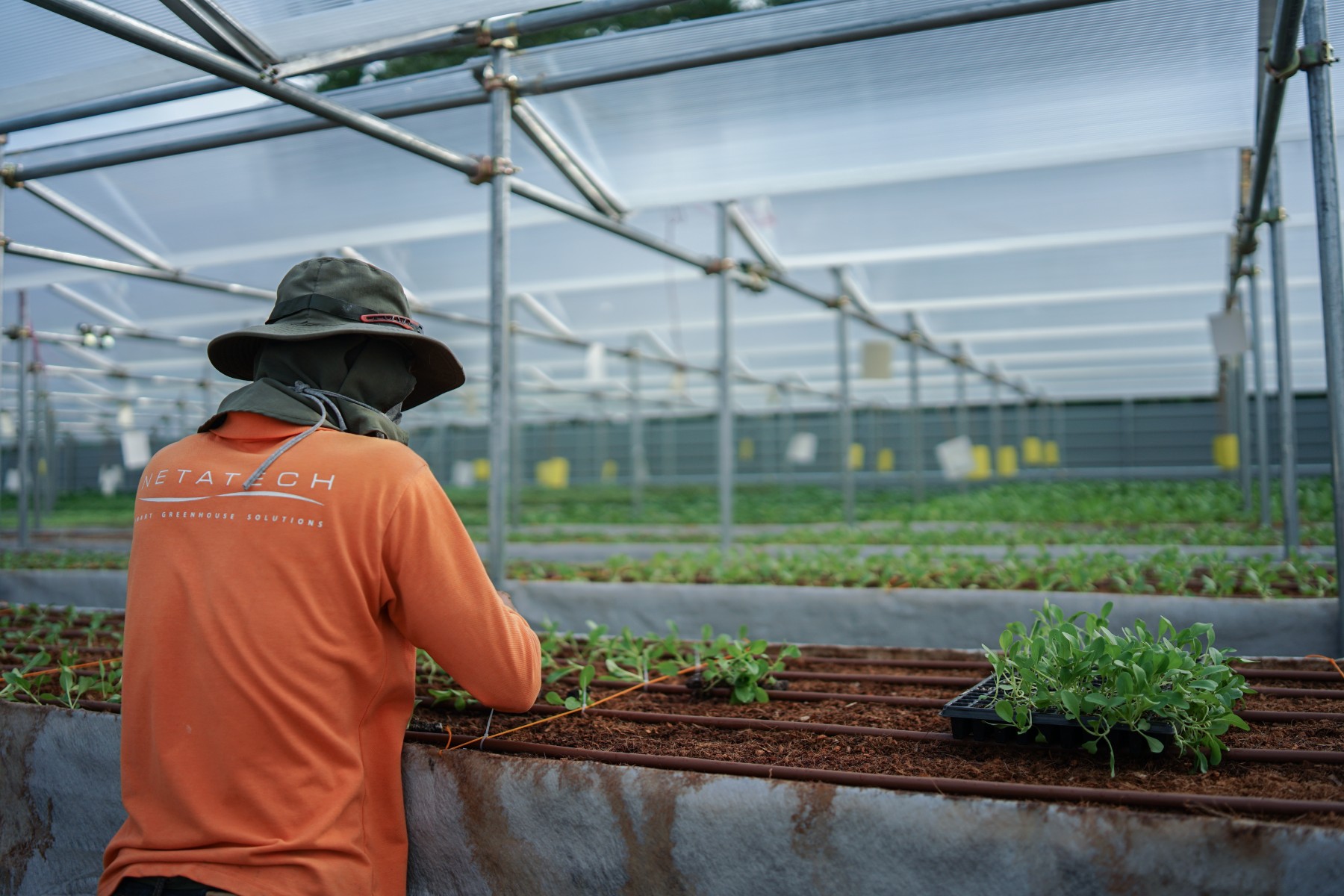 Courtesy of Netatech
Farming for the future

"As agritech is an emerging industry, individuals with experience in various disciplines are still able to make the switch and pivot into agritech. This will pave the way for locals to expand their career prospects, no matter their age or background," Eugene said.

Agritech encompasses a broad range of categories including biotechnology, farm management, supply chain technology, and even niche marketplaces. In that sense, the job prospects are expansive. Tay Ee Learn referred to the local workforce that will take up new roles in the industry as the "green-collared workers."

Looking ahead, NTUC LearningHub is constantly scanning for emerging in-demand skills across industries through their "Think Tank" capabilities. "Seeing the growing demand for agritech talent, we have collaborated with Netatech, to offer the agritech programme for adult learners who are keen to make the career switch. Netatech specialises in environmental engineering projects and high-tech cross-border agriculture technologies," Eugene said.

"My advice for those interested would be to take this opportunity to use the current momentum and learn the skills necessary in agritech," he concluded.

Get to know more about Singapore's agritech industry by reading through NTUC LearningHub Industry Insights here. If you are interested in applying for the NTUC LearningHub SGUnited Skills Programme, check out our page here.