Why Surbana Jurong's ambition could build a brighter tomorrow
The Singapore-headquartered global consultancy aims to build a sustainable and resilient future.
Climate change, global warming, and the increasing scarcity of resources have increased the demand for more sustainable initiatives in many fields.
Together with its member companies AETOS, Atelier Ten, B+H, KTP, Prostruct, RBG, SAA, Sino-Sun and SMEC, the Surbana Jurong Group offers multi-disciplinary capabilities and extended reach, providing comprehensive sustainable solutions and value add to clients around the world.
"Sustainability is at the heart of all our decision making," said Praveen Chandrashekar, Head, Sustainability and Resilience Office, Surbana Jurong. "We have completed close to 50 Green Mark projects, and we have many other international green certifications such as LEED, from US Green Building Council, Green Building Index from Malaysia and Pearl Rating System from Abu Dhabi Urban Planning Council. We deliver our master-planned projects in different countries across the world, including many developing economies."
In an interview with Singapore Business Review, Praveen lays out the challenge of unifying sustainability standards and the importance of sustainability in their operations.
What drives SJ and their sustainability goals in their local market?
We are no stranger when it comes to developing sustainable infrastructure, with sustainability being at the centre of decision making. Our Sustainability and Resiliency Office (SRO) team is one of the largest Environmentally Sustainable Design (ESD) firms in Singapore.
With the company's close to 50 Green Mark projects, our capabilities and services are aligned with the Singaporean government's 2030 agenda. One example of this is the objective of turning 80% of the city-state's buildings into Super Low Energy (SLE) buildings, an area in which we are one of the pioneers.
How does SJ bring its services to neighbouring countries and the regional market?
When talking about the ASEAN market, our services can be categorised into three categories, namely infrastructure, managed services, and urban development. Infrastructure initiatives include railways, roads, water management, and environmental impact assessment whilst urban development initiatives include architecture, master planning, PM, and engineering services, to name a few.
The company has spearheaded sustainable projects all across the region, from mix-use buildings to full industrial parks. Some examples include MKH world and the Bakun Hydroelectric power plant in Malaysia, the Vietnam-Singapore Industrial Park in Hai Phong, Vietnam, and the North-South Commuter Rail (Phases 1 and 2) in the Philippines.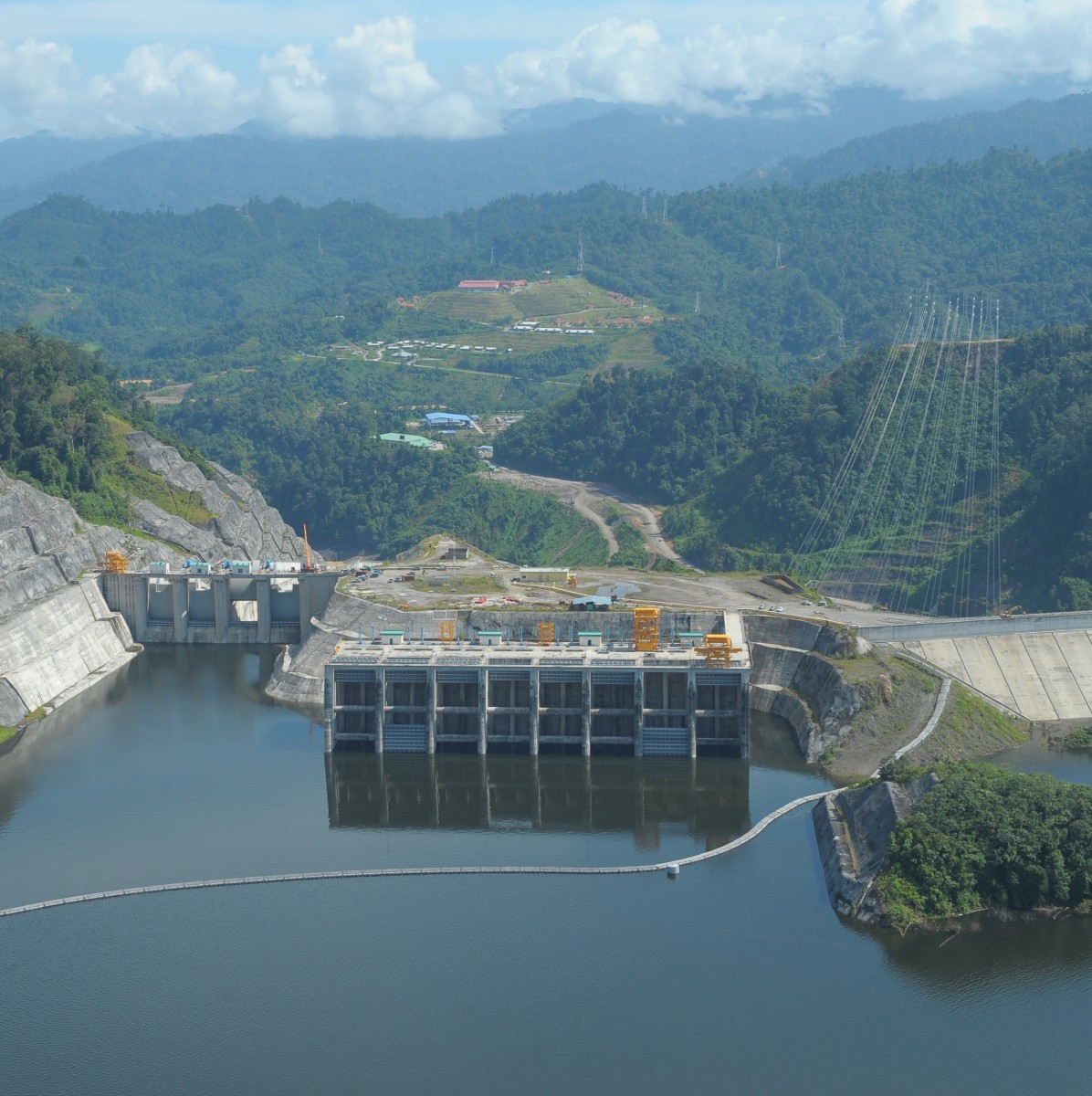 Bakun Hydroelectric power plant
How successful has SJ been outside ASEAN?
Our global workforce amounts to over 16,000 spread across 120 offices in 40 countries, and with that much talent, we have had successful projects in other regions beyond ASEAN including Africa, North America and the Pacific.
B+H Architects, a member of Surbana Jurong Group designed The Joyce Centre for Partnership and Innovation in Mohawk College, Canada's first zero-carbon dually certified (design and performance) institutional building. The company has also shown its expertise and urban development capabilities through the One Sydney Harbour in New South Wales, Australia, and the Kigali City master plan in Rwanda.
SMEC, another member company, undertook rural electrification projects in Fiji and was engaged by the Ministry of Water Resources in Uzbekistan.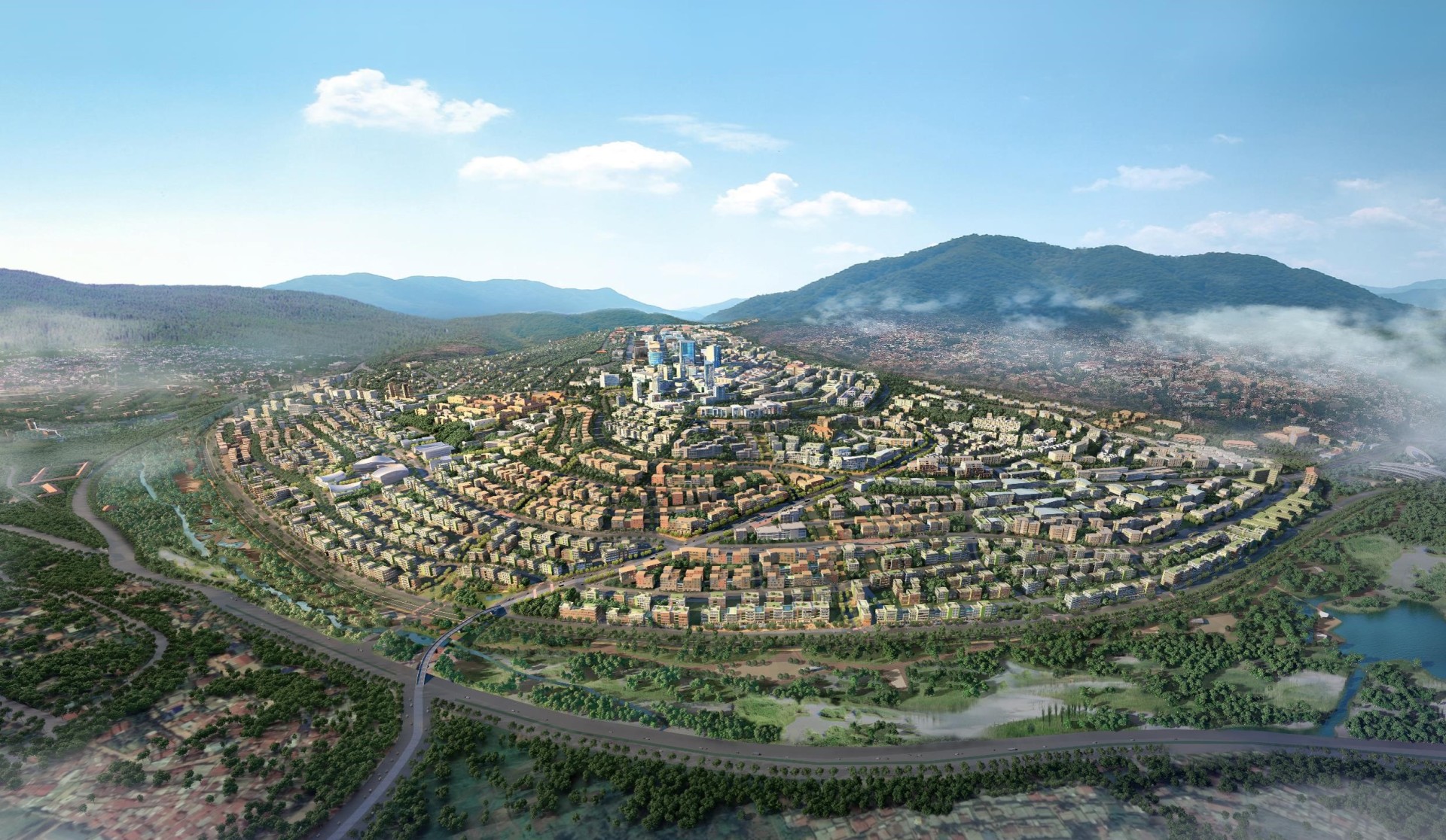 Kigali City master plan in Rwanda
How does SJ navigate different sustainability standards across the world?
Developed and developing countries have different standards when it comes to requirements and environmental regulations, and as such, creating a baseline is difficult. However, we strive to bring out the best in our designs so as to minimise, and if possible, avoid negative environmental and societal impacts.
Our environmental impact assessment team leads the way in making sure the projects we handle around the world is in line with our sustainability goals and hold fast to our promise to build cities and shape lives. The projects we undertake are not just enclosed to building comfortable living spaces and oriented toward the future. We also focus on providing developing countries with the infrastructure they will need in order to deliver basic necessities such as water and electricity. We strive to enable developing countries to focus on improving their economic and social capital by working on the infrastructure necessary for basic necessities.
Currently, our engineers at Snowy Mountains Engineering Corporation (SMEC) are working to design and implement sustainable and drought-resistant schemes and methods of delivering drinking water to over 1,400 villages with a total of 3.4 million people in the Vindhya and Bundelkhand regions of India. SMEC has also been working on making sure clean drinking water is available to 60,000 to 70,000 households in Semarang, Central Java, Indonesia.
Semarang drinking water project