Photo from Lylo
Lylo elevates short term car rental services with care packages, delivery option
The company assures that renting a car in Singapore comes with convenience and peace of mind.
Public transportation, no matter how convenient, may not be the most practical option for those travelling in a group or with elderly, children, and pets. Ride-hailing, on the other hand, may be too costly. To respond to the needs of customers whose top priority is convenience, Lylo introduced its short-term car rental service in Singapore, LyloDrive.
By renting a car through Lylo, customers will also have the option to include child booster seats, as well as have the car delivered to the client's exact location.
In an interview with Singapore Business Review, Marcus Low, head of business at Lylo, said they also offer "car-care packs" to elevate its customers' overall car rental experience. "These care packs include handy gadgets and essentials such as a car charger, charging cables, air freshener and more," Low said.
Including care packs is also one of Lylo's ways to cater to the demands of millennial and Gen Z customers. A study by Nanyang Technological University showed that it is this market segment that drives the car-sharing boom in Singapore.
Low said millennials and Gen Z consumers like "immediate gratification" and allowing them to select add-ons and offering a shortened process of renting a car captures this trend.
He said putting the entire customer journey online has helped the company capture the gratification point because customers can basically shop, book, and sort their details online before they collect the vehicle they rented.
"Leasing is a very traditional industry. In the past, you had to basically head down to the venue, rent a car with a bunch of forms, and pick up the car from there," Low said.
"What we are trying to do is make the experience almost like an e-commerce purchase and reduce the waiting time when they need to come and collect the actual vehicle," he added, noting that for an additional fee of $40, the rented car would be delivered to one's location.
To further optimise the journey of all its internal and external stakeholders, Low said Lylo has been constantly looking into the latest technologies from both a hardware and software perspective.
"We have invested heavily in our own in-house technology team with a view of developing our own platform as a one-stop shop for short term rental and pre-scheduled B2B transportation concierge services," Low said.
"For our concierge services, we ensure that our drivers are well-trained and experienced, guaranteeing a secure and pleasant journey. Additionally, we offer facilities like child booster seats for those who may require them. Our end goal is to provide consumers with peace of mind when they ride with us," he added.
Sustainable fleet
Those planning to rent a car from Lylo can choose five-seaters, seven-seaters, or prestige cars like a Mercedes Benz.
The price of renting a car from Lylo starts at $110/day for five-seater cars, $140/day for seven-seater cars, and $260 for prestige cars. When on sale, rent can begin from $88/day for five-seater cars, and $110/day for seven-seater cars.
For environmentally conscious customers, Lylo has fully electric cars by BYD that can be rented. Rent for electric cars starts at $140/day.
Ninety-nine percent (99%) of Lylo's vehicle fleet also comprises of hybrid vehicles to align with Singapore's "direction of working towards a sustainable mobility future."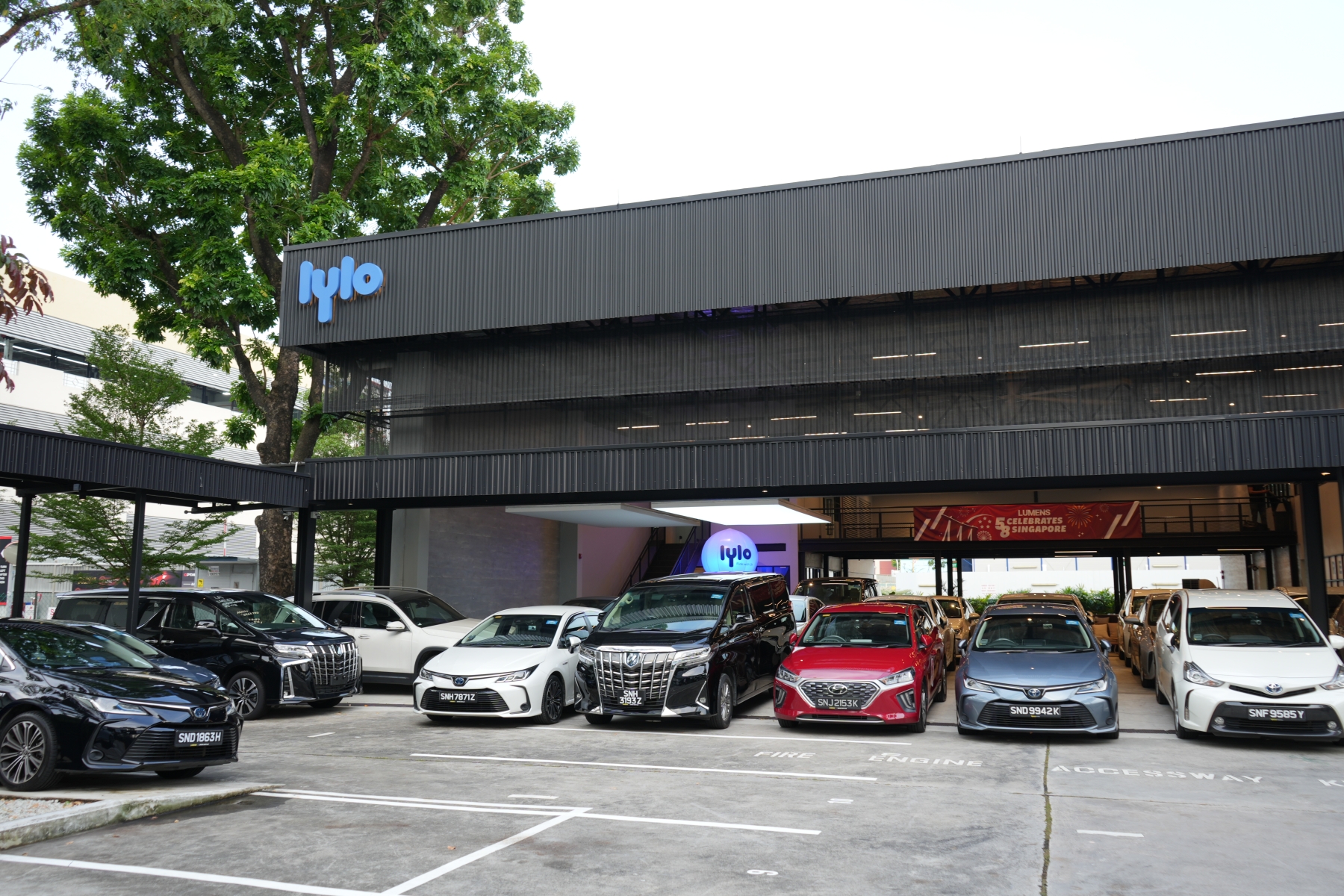 "Consumers are increasingly conscious of their environmental impact, and prefer transportation methods that contribute to long-term sustainability. This trend is evident in the practices of leading car manufacturers, who are now using eco-friendly energy sources like solar and hydrogen energy to achieve carbon neutrality in its production processes," Low said.
"Likewise, Singapore stands strong in supporting sustainable mobility, evident in its efforts to promote electric vehicles. With incentives such as EV Early Adoption Incentive (EEAI) being implemented, it further encourages individuals to switch to electric vehicles, moving a step towards an increasingly sustainable future. In the realm of public transportation, it is evident that Singapore is dedicated to a sustainable mobility future, with plans of replacing half of its current pool of diesel-powered public buses with fully electric buses by 2030," Low said.