L'Oréal Singapore and GUILD bags Innovator of the Year at the SBR Management Excellence Awards 2022
The team was triumphant, earning recognition as the Innovator of the Year for their sustainable innovation and community contribution.
The impactful testbedding initiative to create floating "chinampa" gardens of edible plants using upcycled plastic waste from beauty containers has received the "Innovator of the Year" Award for their sustainable innovation and community contribution.
The team, which included GUILD's Ibnur Rashad, L'Oréal mentors Dr Richard Betts and Isabelle Lim, as well as Loh Weiliang, Ashton Law, and Ong Kok Chung, innovated on chinampa—an ancient Mexican sustainable farming method that allows crops to grow in shallow water—using discarded beauty containers whilst testing potential food security solutions and raising public awareness of upcycling for a circular economy.
The initiative is part of the Zero Waste Testbed Initiative Upcycling Edition National University of Singapore (NUS), supported by the National Environment Agency (NEA)'s Youth for Environmental Sustainability Programme, the South West Community Development Council, and SembWaste.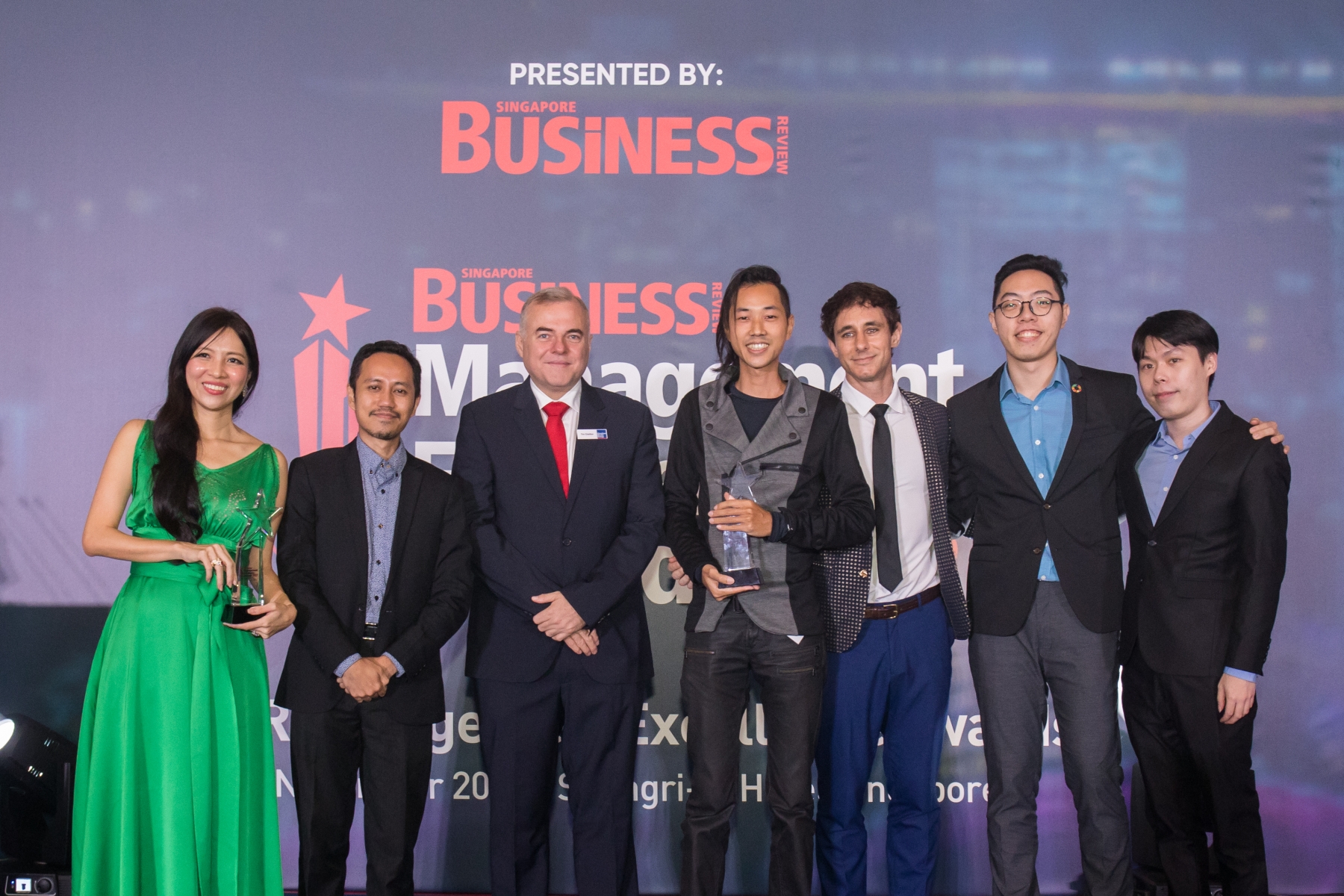 The prototyping of Chinampas and trials for different types of plants were carried out at Kampung Kampus, an experiential learning eco-village. Students also got to try their hands at it during school workshops at the Singapore Science Centre. Multiple community workshops organised together with the South West Community Development Council were also held both virtually and physically, allowing members of the public to learn how to assemble their own chinampa, and be educated on the benefits of upcycling.
These workshops were attended by Minister of State for Trade and Industry Gan Kim Yong and Member of Parliament Patrick Tay, with the project also mentioned by Minister for Environment and Sustainability Grace Fu. "This initiative has the potential to change the way residents view and deal with waste," said Low Yen Ling, Minister of State, Ministry of Culture, Community and Youth, and Mayor of South West District Singapore. "It will transform unwanted plastic and glass from discarded beauty products to create a floating garden of edible plants. What was once used to make people beautiful could now be used to make beautiful food.
The SBR Management Excellence Awards is presented by Singapore Business Review Magazine. To view the full list of winners, click here. If you want to join the 2023 awards programme and be acclaimed for your company's employee engagements and management initiatives, please contact Julie Anne Nuñez at julie@charltonmediamail.com.