Grab, Singtel-led digital-only bank GXS debuts in Singapore
It has launched a savings account with a customizable pockets feature.
GXS Bank, a Singapore digital-only bank backed by a consortium led by Grab Holdings and Singtel, has officially announced its launch, making it the first digital-only retail and commercial bank in the Lion City.
The bank said that it plans to leverage the technological capabilities and the collective power of the GXS, Grab and Singtel ecosystem with the aim of "revolutionizing" banking services, according to a press release.
As part of its launch, the bank has also unveiled the GXS Savings Account, with a "Pockets" feature that enables the account holder to arrange and save money within the account itself.
GXS customers can customize their pockets, naming and even uploading a photo that represents their goal.
To help them stay on track with their saving habit, GXS will also send timely nudges to customers, such as encouraging them to top up their Pockets when they're close to their goals or cheering them on the progress they have made.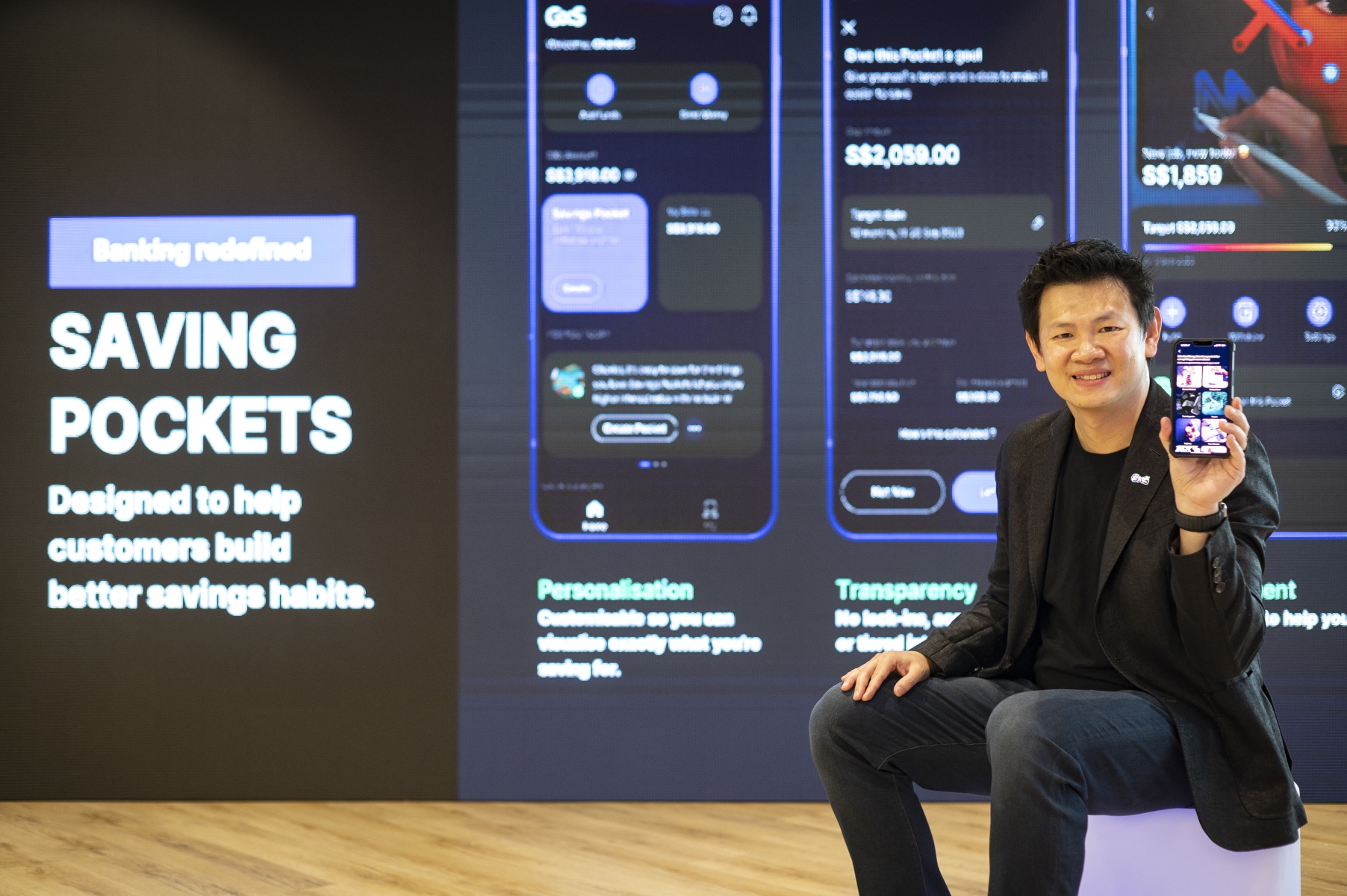 ​
Photo Caption: Charles Wong, CEO of GXS Bank.
GXS shared that it has been awarded the Data Protection Trustmark by the Infocomm Media Development Authority (IMDA), an official guarantee to its data protection practices to keep customers' personal data safe and secure.
"GXS is a homegrown bank on a mission to support the needs of the entrepreneurs, gig economy workers and early-jobbers in our community. To start, we are challenging the notion of what a basic savings account could do to support their goals and dreams," said Charles Wong, Singapore CEO of GXS.
"Over the coming months, we will also tackle other obstacles that hinder consumers and small businesses from reaching their goals sooner, such as growing their wealth or accessing credit," Wong said.