Photo from H&M
H&M makes fashion statement with sustainable facade at revamped Orchard store
The company used 'i-Mesh' fabric as the store's facade, marking a first in Southeast Asia.
Staying true to its ethos of being a textile and fashion company, H&M used a sustainable woven fabric for the facade of its revamped flagship store on Orchard Road.
The material called "i-Mesh" is a sustainably-sourced fabric that produces zero-waste in its entire production.
"It is also highly transformable and has this intricate kind of lace detail," Oldouz Mirzaie, CEO and Regional Manager of H&M South Asia, told the Singapore Business Review.
RSP Architects & Planners Engineers (RSP), with which H&M collaborated for the design of the facade referred to as "The Canvas," said they chose to use i-Mesh for three reasons: performative quality, aesthetic, and tensile strength.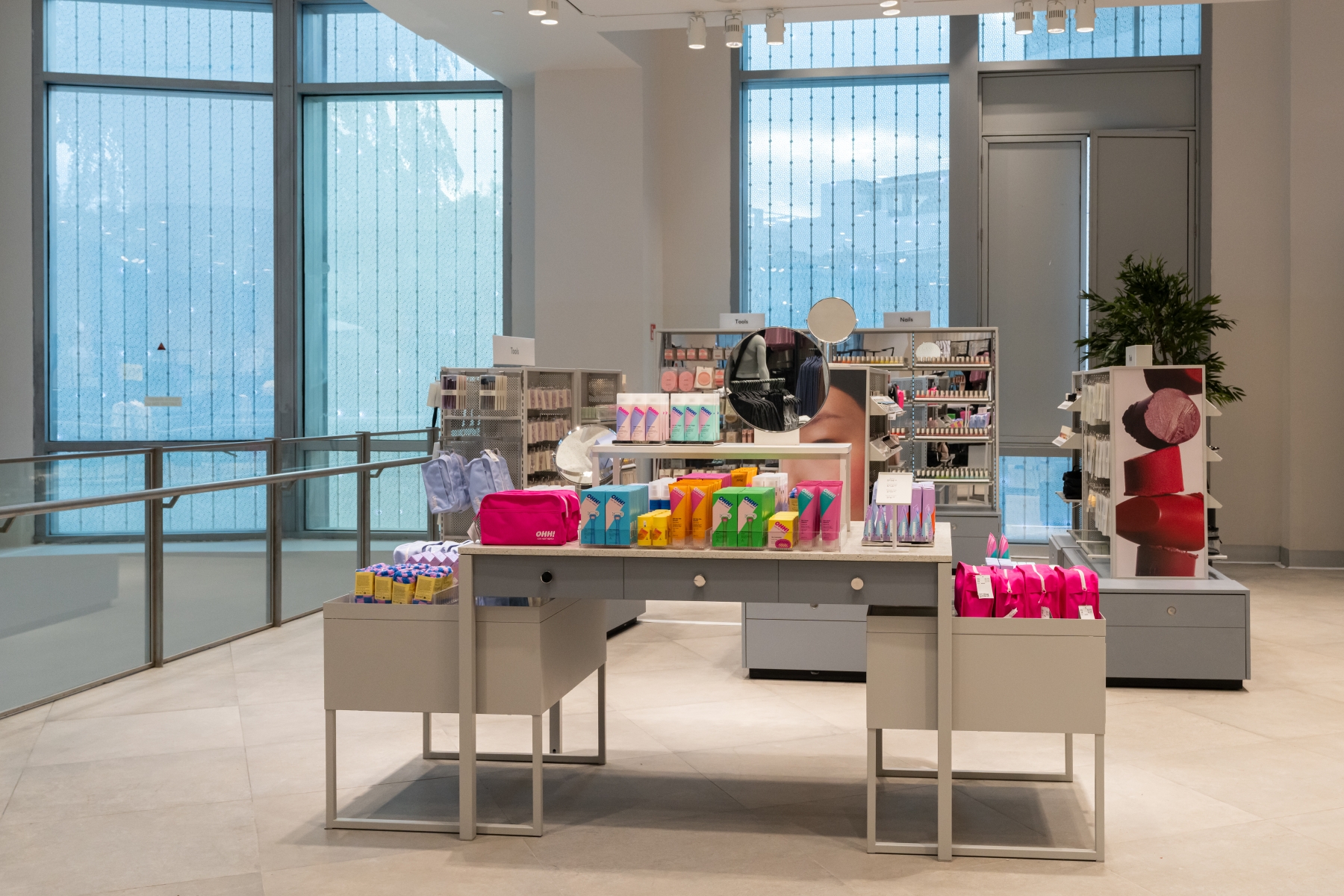 "We have explored a wide variety of materials but we found i-Mesh to be the most suitable given the performative and aesthetic qualities that it possesses," RSP Associate Director Khoo Teik Rong told the Singapore Business Review.
"i-Mesh not only aligns with H&M's and our own sustainability goals, it is also completely customisable. i-Mesh is lightweight and has tensile strength properties that allowed us to design a facade that had very few structural members," Khoo noted.
Talking about the design of the facade, Khoo said RSP had three inspirations, one being sculptor duo Christo and Jeanne-Claude.
"[We were inspired] by their projects of wrapping public monuments in a large amount of fabric. We were inspired by how, with such a simple means of wrapping things with fabric could change our perception of the original thing in a very positive way," Khoo said.
He said RSP also took reference from cinema projector screens when designing the facade. "We were also intrigued by how this minimal, seamless surface can catch and reflect light," he said.
The architect said the facade was also inspired by the humble white lace food nets in dining tables.
Day & Night
In the morning, the facade looks like a blank canvas, which Khoo said showcases "H&M's ever changing line of fashion wear and lifestyle concepts."
Since the i-Mesh fabric also has a woven pattern that is porous enough, natural daylight can also enter the store's interior space.
"The fabric filters out the harsh Singapore tropical sun only allowing soft, natural daylight whilst keeping heat out from the interior space," Khoo explained.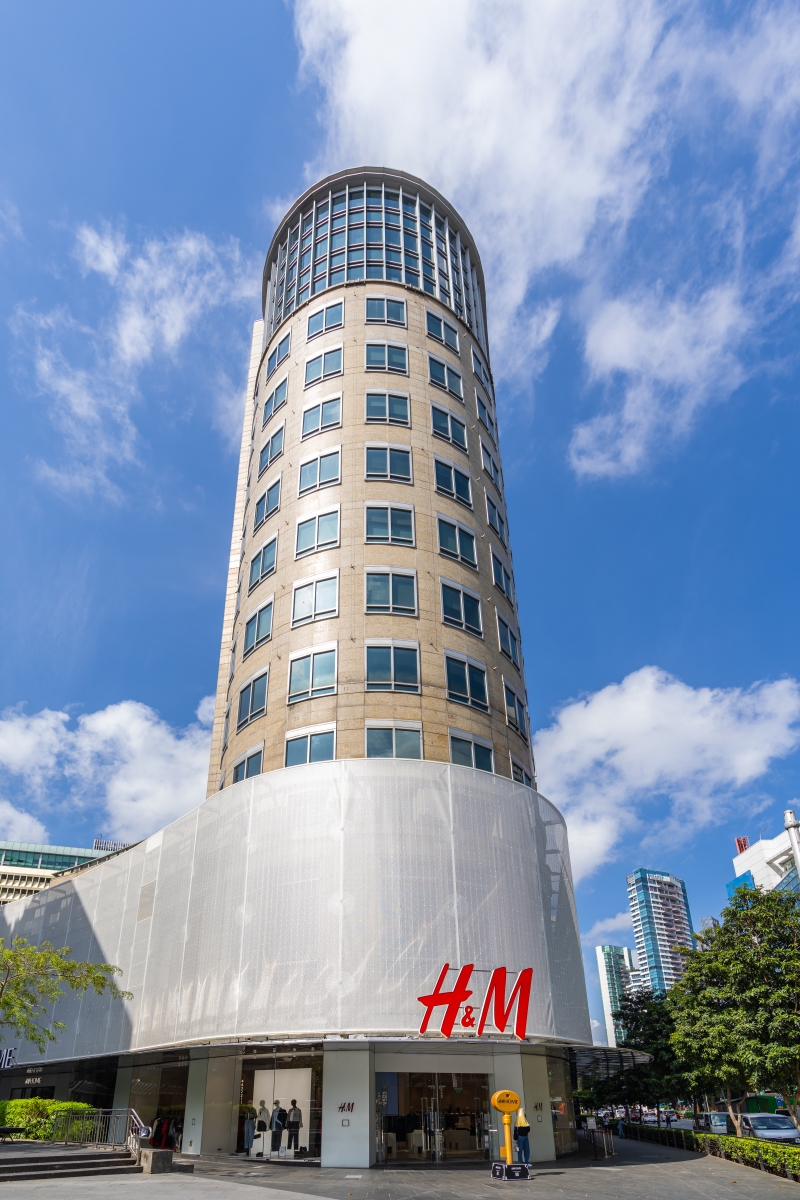 "[H&M] had all these large windows that open up to the street but they were all hidden away by the old facade, so we wanted to reconnect the shop with the iconic streetscape along Orchard Road," he added.
When night time comes, The Canvas takes on a different character.
"At night, the facade becomes a dynamic membrane that allows vibrant colours and light effects to come together, showcasing and curating the H&M experience. During festive seasons, The Canvas can position H&M to become a hotspot for spectacular night lighting displays along Orchard Road," Khoo said.
Mirzaie said H&M is able to light off the facade with wearable lights. "We [can] make it a lot more colourful which also resembles a lot of the other iconic buildings in Singapore," she added.
Digitalised store
Apart from the facade, H&M also introduced more digital features in its Singapore flagship store as part of its revamp.
"We have digital tripods, digital screens in the store, nice and upgraded service areas such as fitting rooms and also the cashier desks," Mirzaie said.
"There is also space for social areas where customers can kind of hang out during the shopping experience."
Mirzaie said H&M also integrated augmented reality at its Orchard branch which will be a fixed feature in the store.
Around the store, there will be QR codes that customers can scan. The QR directs customers to an AR world where they can learn about H&M's garment collecting programme, as well as play games to become a recycling hero.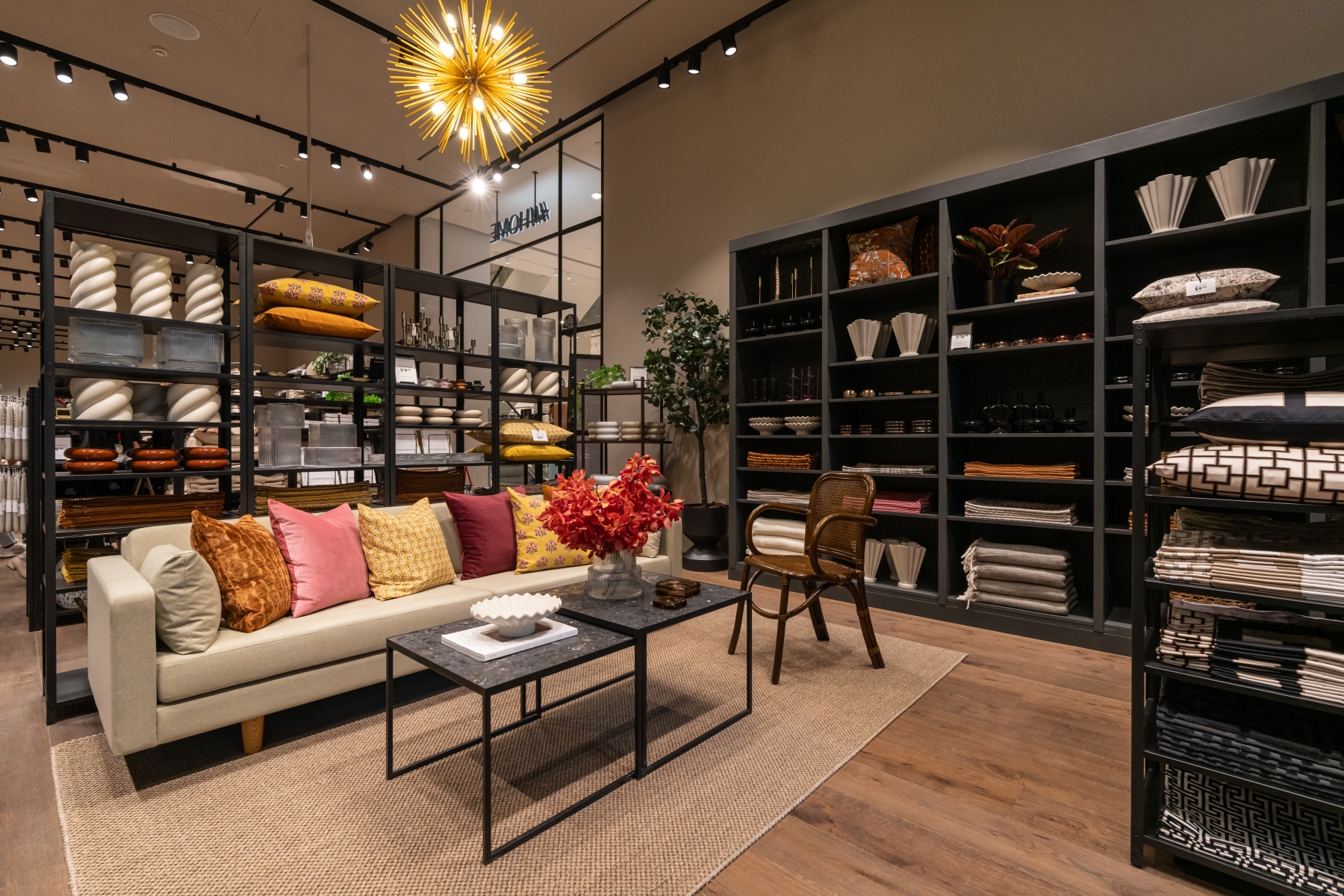 "We feel like it's a good way of creating awareness around the importance of sustainable choice. I think it is also a shared responsibility of both brands and consumers," Mirzaie said.
Completing the H&M Orchard's revamp is the debut of H&M Home in Singapore.
Mirzaie said H&M only had pop-ups for their home brand in Singapore during the holiday period and it was "always a big hit" amongst consumers.
"We always knew this would need to happen. We felt it was the right time to now integrate an entire H&M offering," Mirzaie said.
Moving forward, Mirzaie said H&M "will continue to look into how to further excite" its Singaporean customer base.