Angelica T. Rodulfo
,
Noreen Jazul
,
Singapore
(L-R) Woodlands Health Campus, Hotel Mi on Short Street, PCF Sparkletots @ Punggol Shore
Singapore's most outstanding architecture professionals under 40
Many of the architects included in this year's list are involved in sustainable developments.
With less than 10 years left for Singapore to achieve its target to make 80% of its buildings green by 2030, more architecture professionals have been involved in creating spaces that can help the city state reach its goals.
This year, Singapore Business Review recognises 20 young and award-winning architecture professionals under 40 who contributed to keeping Singapore as one of the world's best-developed and most sustainable cities.
This year's list is composed of architects from Singapore's top firms including DCA Architects, DP Architects, LAUD Architects, ONG&ONG Architects, RSP Architects, SAA Architects, and Swan & Maclaren Architects
Amongst notable projects this year's awardees were involved in include one of Asia's most sustainable skyscrapers, 8 Shenton Way, and other sustainable developments like TreeTop Lofts in Resorts World Sentosa, Singapore Management University's (SMU) Campus Green, Tiong Seng Building , and Elementum at one-north.
Here are this year's awardees from youngest to oldest:
Jehan Nair, 29
DP Architects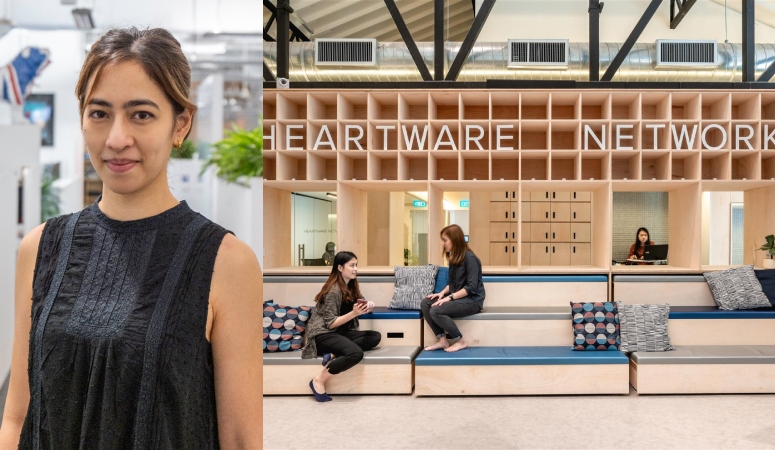 Jehan Nair focuses on socially and community conscious projects. She is currently working on Thomson Community Club and Bukit Batok East Community Club, enhancing heartland spaces for residents while refining her context-sensitive design approach. Jehan is involved in DPA's corporate social responsibility projects: a co-lab workspace for the youth charity, Heartware Network, which received an SIA Architectural Design Award; and two on-going progressive senior activity centres and an office space for social service organisation, Montfort Care.
Jireh Lee, 31
DP Architects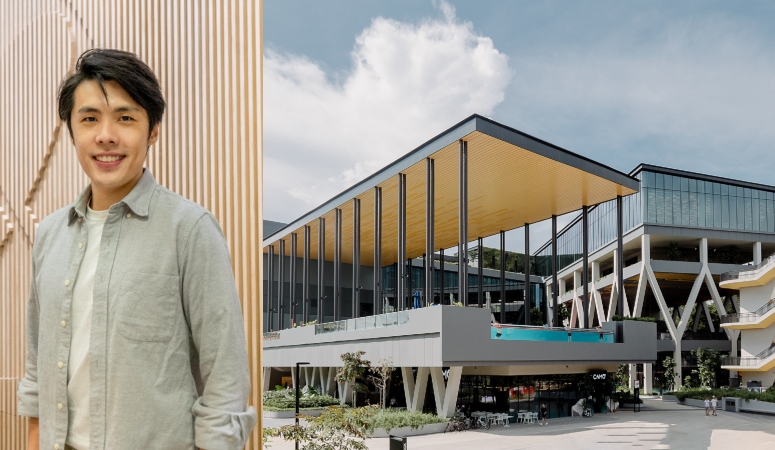 Passionate about sustainability and computational design, Jireh Lee brings a unique perspective to the field. He was part of the team that designed the award-winning art installation "Why Green?" at iLight Singapore festival. His most recent completed project is SAFRA Choa Chu Kang Clubhouse, which exemplifies a holistic sustainable approach in its utilisation of renewable energy sources, natural light and ventilation, eco-friendly building materials, and was awarded with the Green Mark Platinum Super Low Energy Award in 2023.
Kevin Ignasius, 31
DP Architects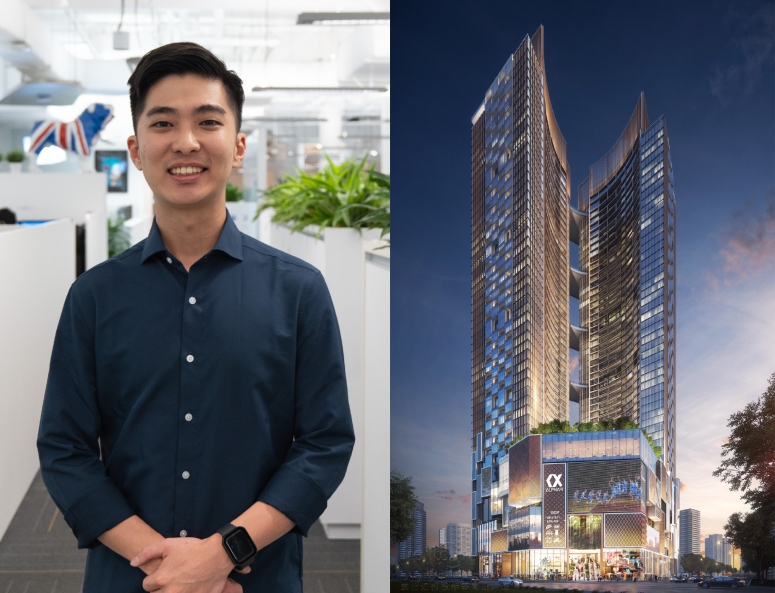 Kevin Ignasius has worked extensively on regional projects, from master planning to the residential-retail tower, Alpha City, located in the heart of Ho Chi Minh City, to high-end mixed-use developments. In recent years, Kevin has turned his focus to mission-critical facilities and infrastructure developments. A Certified Data Centre Professional, he co-leads DPA's data centre typology group and is currently working on data centres and purpose-built industrial facilities. He graduated with a Master of Architecture from SUTD in 2016.
Jemina Poh, 31
Swan & Maclaren Architects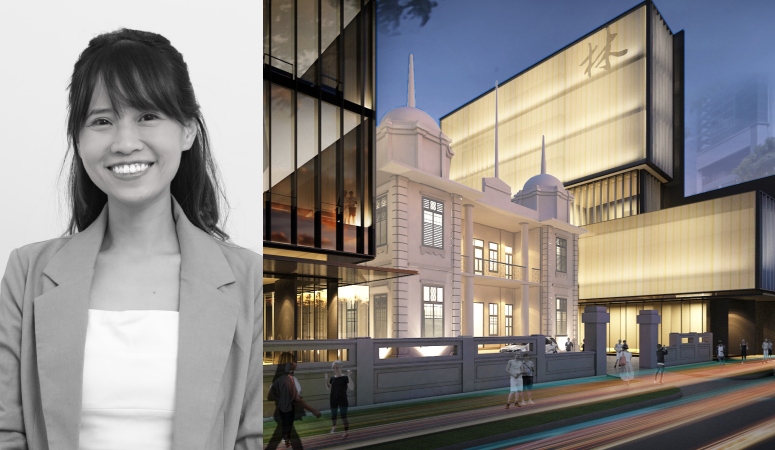 As a registered Architect with a Master's degree from the National University of Singapore, Jemina balances preservation and innovation to shape Singapore's architectural landscape. Jemina specialises in conserving Singapore's historic fabric, contributing to projects like 'Lim See Tai Chong Soo Kiu Keong Tong' temple extension and Joo Chiat shophouses. Leading a team, she's overseeing luxury high-rise projects: The Landmark Condominium and Creston Residences. Jemina also bridges academia and industry practices, exploring construction's poetics and nurturing future leaders of the industry.
Shawn Teo, 32
DP Architects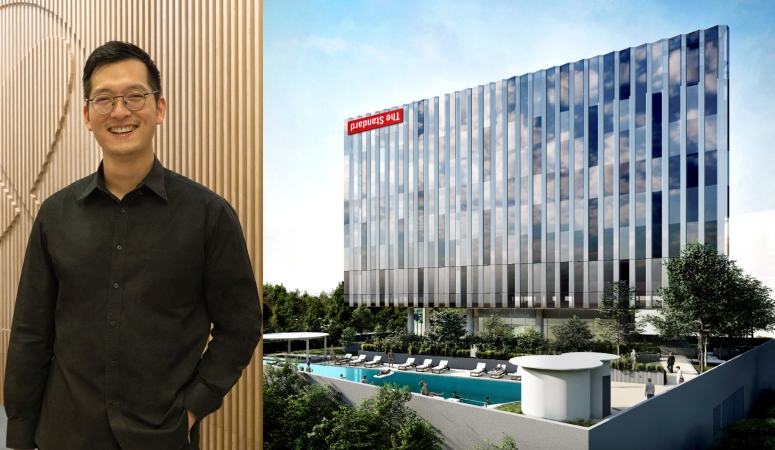 Shawn is working on hospitality projects like The Standard Singapore and Conrad Singapore Orchard. He's an advocate of architectural practice research and is a leading member of DPA's typology study group focusing on hospitality design. Shawn is a published author; he co-wrote DP Architects: 50 Years Since 1967 and contributes to publications including The Singapore Architect and built environment journals. Outside his architecture practice, he enjoys the rigour of academic research and has presented research on Combined Temples and Straits Chinese ornamentation in regional academic conferences.
Amanda Wong, 33
DCA Architects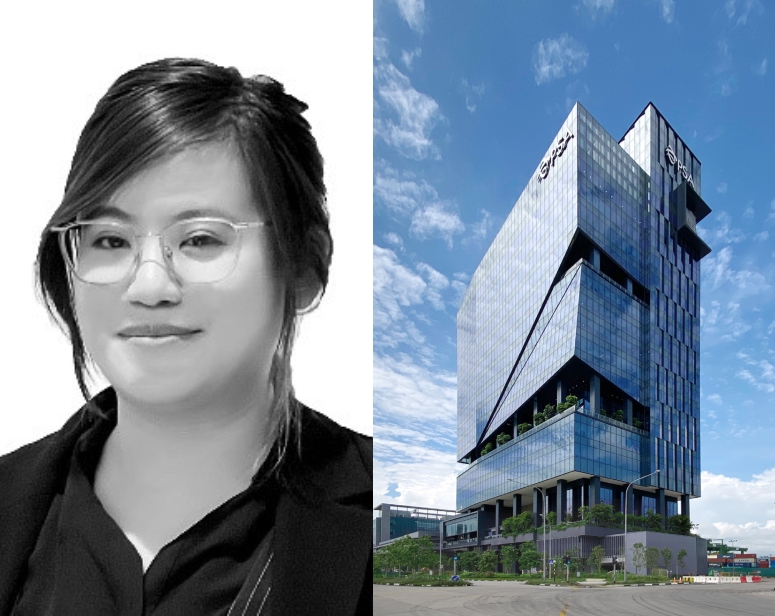 Amanda, a BCA-Industry Built Environment Scholarship recipient. She has contributed to award-winning projects like PSA Liveable City and NTU - The Arc. Currently, she's involved in 8 Shenton Way, Singapore's tallest and one of Asia's most sustainable skyscrapers, featuring residential, retail, office, and hotel spaces with inviting public areas. Expected to be completed in 2028, it has received the CTBUH Awards - Future Project Award 2023 Award of Excellence. Amanda was also recognized for her Commendable Performance in the Professional Practice Examination in 2018.
Joe Fu Zhuo, 34
ONG&ONG Architects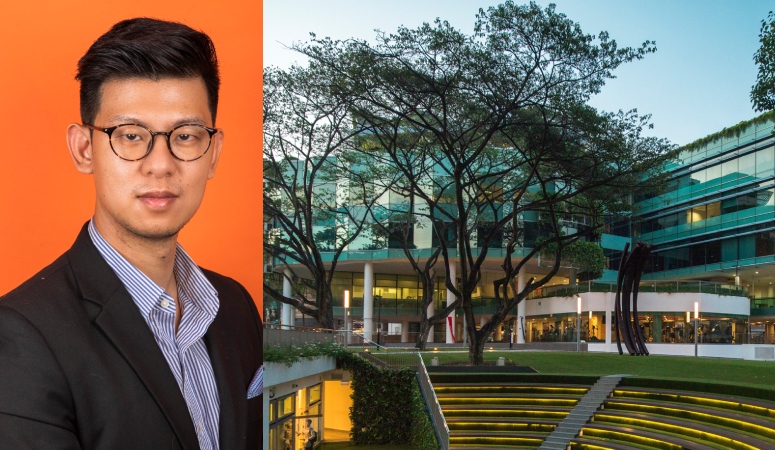 Joe is ONG&ONG's youngest Director of Architecture. Recognized as BCA's Built Environment Young Leader, he was enrolled in the BCA Ilead Horizon's Leadership program. Joe served on the Singapore Green Building Council's Board and advocated for sustainability in his architectural and interior works. He received the Singapore Good Design Award in 2022. Joe is involved in notable projects like St. Joseph Church, Trinity @ Adam, A&A to One Farrer Hotel, Gateway Theatre, and SMU Campus Green. Beyond architecture, he co-founded Boulder Movement, a rock-climbing chain, reflecting his passion for the outdoors.
Melvin Lew, 35
LAUD Architects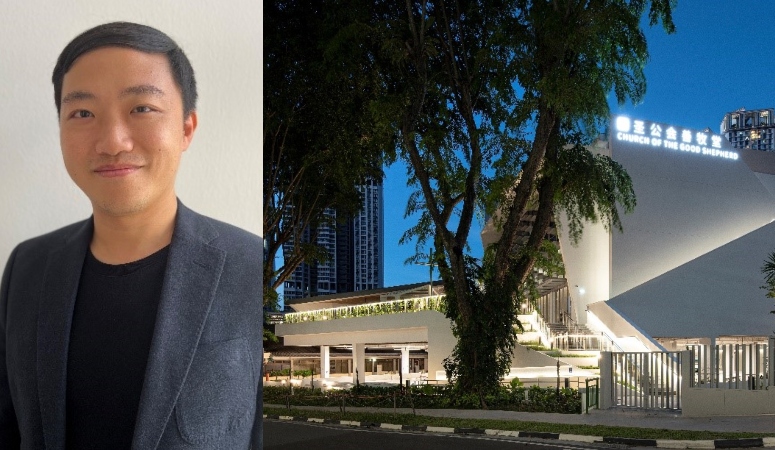 Melvin, a Senior Architect at LAUD Architects, has nine years of experience in residential, institutional, community, and religious developments. Sustainability is a key priority for him, both in environmental aspects of architecture and in architectural practice. Notably, he contributed to the design of World Architecture Festival finalists, Grace Baptist Church, and Church of the Good Shepherd. He also recently completed Belgravia Green, an 81-unit strata housing development, as well as a 7-storey building for YWAM Singapore. He is currently involved in a sustainability-focused public sector commercial development, striving for net-zero carbon.
Faith Wong, 35
LAUD Architects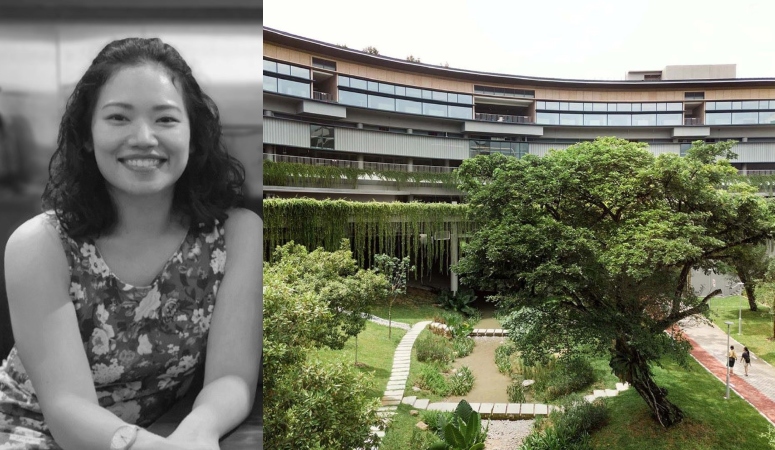 Faith Wong, a senior architect at LAUD Architects, has a decade of experience managing public sector projects, including public housing, schools, and institutes of learning. Notably, she was heavily involved in the Green Mark Platinum certified projects, National University of Singapore School of Computing (COM 3) and Tiong Seng Building, both World Architecture Festival finalists. Currently, she's working on a prominent public sector commercial development driving towards decarbonization goals. Faith has been a registered architect since 2018 and is a certified Green Mark Accredited Professional.
Rathika Florence Davamoni, 36
LAUD Architects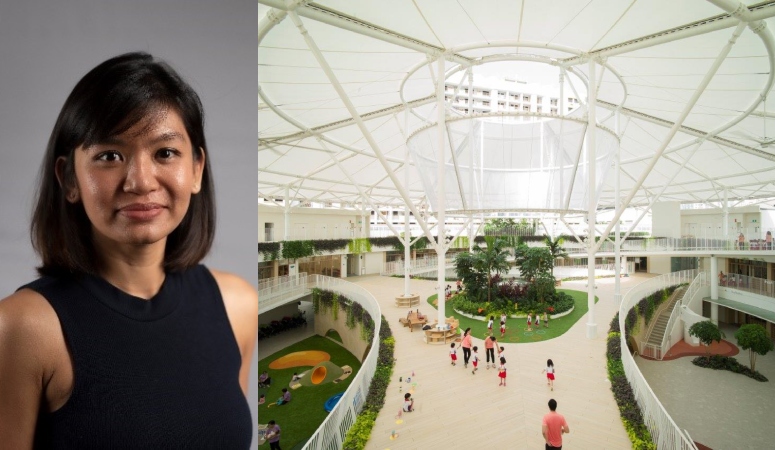 Rathika, an Associate Architect at LAUD Architects, brings expertise in office, residential, institutional, educational, and church developments with more than 10 years of working experience. She values collaborative design and believes in infusing playfulness into functionality. Notably, she contributed to the award-winning PCF Large Child Care Centre, a finalist in World Architecture Festival 2018 and recipient of the SIA design Award 2019 (institutional category). Currently, Rathika leads the team in designing the new funeral parlour complex at Bidadari, addressing Singapore's population's needs. She has been a registered architect since 2016.
Neo Wen Hao, 37
RSP Architects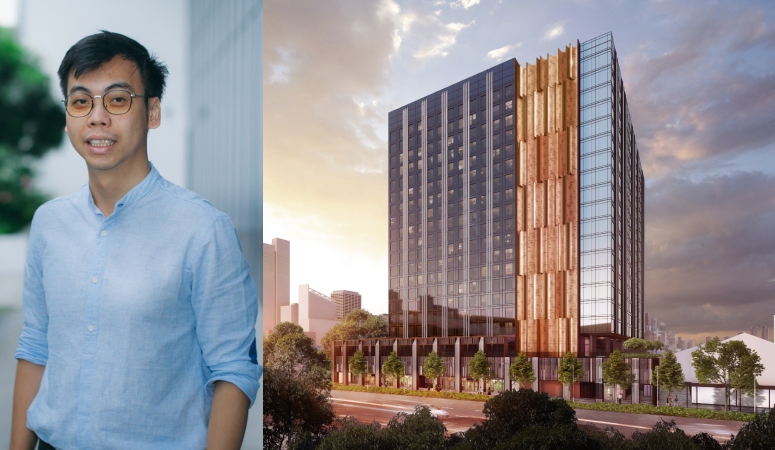 Wen Hao is an architect with 11+ years of experience, joining RSP in 2012 after obtaining his Master of Architecture from the National University of Singapore. He leads the design of Jervois Treasures, a residential block, and an upcoming 19-storey hotel on Club Street. Currently, he's involved in the expansion and refreshing of a suburban shopping mall, West Mall. Wen Hao actively participates in high-profile design competitions. His designs have been exhibited at prestigious art events, showcasing his commitment to innovation, blending aesthetics, functionality, and sustainability.
Lim Hui Ying, 37
RSP Architects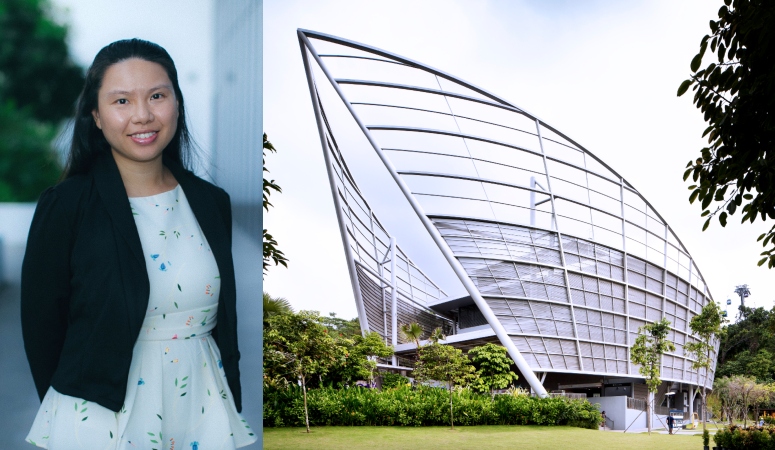 Hui Ying excels in diverse projects at RSP. Notable works include Luxus Hills residential development, Sentosa Intra-island Cableway stations, and Mandai West Arrival Node civic development. She's currently involved in pharmaceutical projects, Sanofi's Evolutive Vaccine Facility, and Thermo Fisher Scientific's "Fill-Finish" facility. Hui Ying's versatility empowers her to create functional and well-designed spaces. Guided by simplicity, she focuses on essential elements.. Her human-centric approach sets her apart as a respected and accomplished professional in the architectural realm.
Zhang Qian, 37
SAA Architects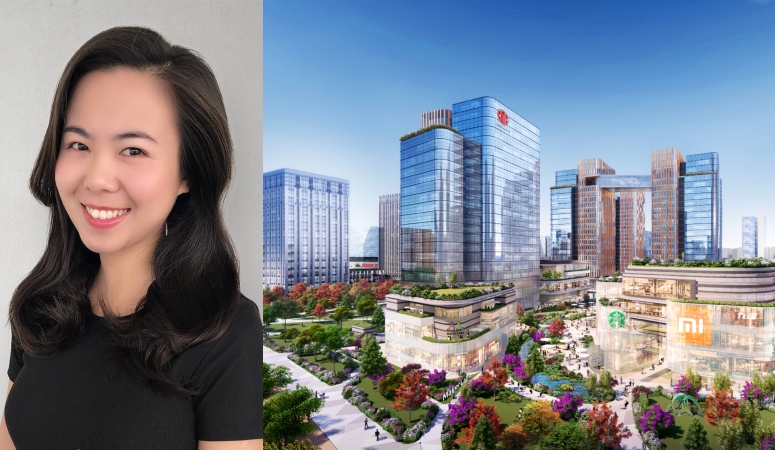 ​Zhang Qian has played a key role at SAA Architects for six years. Her expertise in project schematics and spatial concepts has secured numerous successful design proposals. Notably, she has overseen significant projects in China, including the Hangzhou Smart City Master Plan, Sanya Deep Sea Port Mixed Use Development, and more. Currently leading the Nanjing Jiangbei Techpark Zone project, she successfully managed the first phase of construction. Zhang Qian's commitment to sustainability is evident in her distinctive designs. Her meticulous attention to detail and effective leadership continue to drive architectural excellence.
Wayne Lim, 37
DP Architects
​Wayne has over 13 years of experience leading large, complex mixed development projects across the APAC region. In recent years, he has acquired expertise in the specialised field of engineering-led typology and data centre design. Notable projects like MediaCorp Campus and Bukit Batok National Transmission Centre showcase his mission-critical specialisation. Wayne has master-planned data centres in Malaysia, Indonesia and Singapore, delivering high-performance and sustainable solutions like STT Jakarta 1. Adept in BIM technology, he was involved in complex projects that required extensive BIM (Revit) coordination such as the Tun Razak Exchange (TRX) retail mall.
Chen Zhong Xian, 38
DCA Architects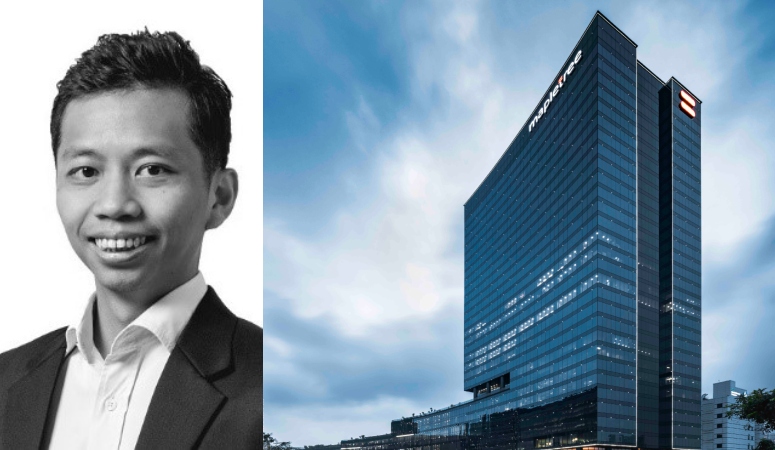 Zhong Xian joined DCA in 2013 as an architectural associate, becoming Associate Director in 2018. He plays a crucial role in implementing smart technology capabilities like BIM, Virtual Design & Construction, and Integrated Digital Delivery as part of DCA's Digital Transformation Roadmap. Key projects include award-winning developments like Mapletree Business City II and PSA Liveable City. Currently involved in Elementum at one-north, a BCA Green Mark Platinum certified biomedical business park with sustainable features, integrated communal areas, and lush landscaping expected to be completed by the end of 2023.
Ng Cheng Ngai, 38
SAA Architects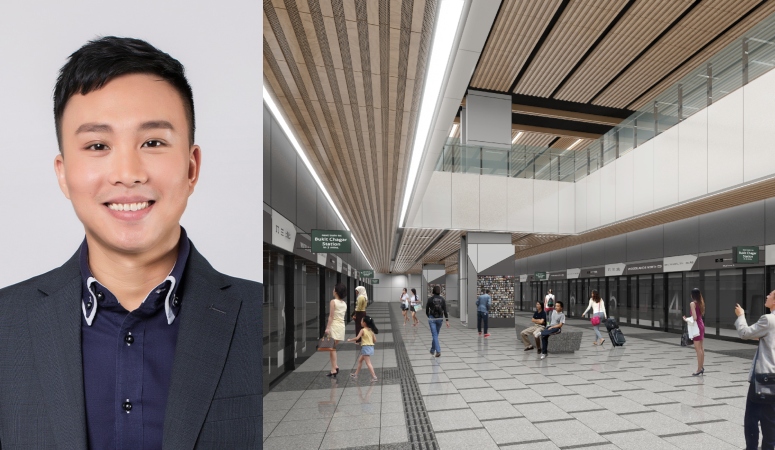 Ng Cheng Ngai oversees high-profile projects at SAA Architects. He joined the firm as an intern in 2008, rose through the ranks, and now manages complex multi-disciplinary projects. Leading the Rapid Transit System Link (RTS-Link) connecting Singapore and Malaysia, he facilitates smoother cross-border travel and economic ties. Additionally, Cheng Ngai heads the development of HealthCity Novena, Singapore's largest integrated healthcare hub. He champions sustainability as a Singapore Green Building Council (SGBC) Green Mark Accredited Professional (GMAP). With his leadership and design expertise, Cheng Ngai drives architectural innovation and enhances Singapore's built environment.
Darryl Toma, 38
SAA Architects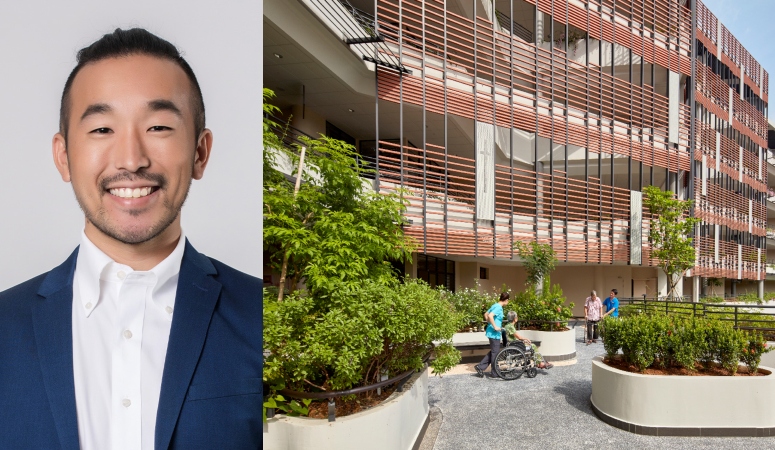 Darryl is a registered architect from Hawaii who joined SAA Architects in 2012. He led pioneering projects using Prefabricated Prefinished Volumetric Construction (PPVC) in Singapore, including Residence Halls @ NTU and JTC Space @ Tuas. As a project lead, he oversaw the award-winning St. Joseph's Nursing Home, creating a resident-centric environment. Recently, Darryl completed the renovation of over 1,000 guest rooms at Marina Bay Sands Towers 1 and 2, and he is currently overseeing Tower 3 upgrades. He introduced Building Information Modelling (BIM) at SAA Architects and oversees its implementation.
Harvey Lukman, 38
DP Architects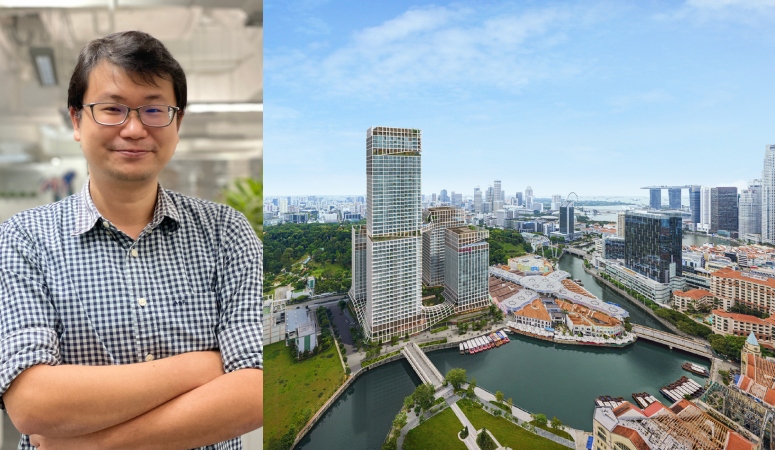 A registered architect with over 10 years of experience, Harvey's versatility is seen in his diversified portfolio which includes master planning, residential, commercial, and hospitality projects; among them notable developments like Tree Top Lofts in Resorts World Sentosa, eCO condominium in Bedok and the Orchard Road business study with STB, URA and CISTRI. He is currently leading the DPA residential team on CanningHill Piers in collaboration with Bjarke Ingels Group (BIG) and Lentor area residential projects. He was also selected to participate in iBuildSG LEAD Horizon Programme. Aside from running projects, he is a member of DP Architects' Design Core Committee and Residential Typology Group.
Sunny Fung, 39
SAA Architects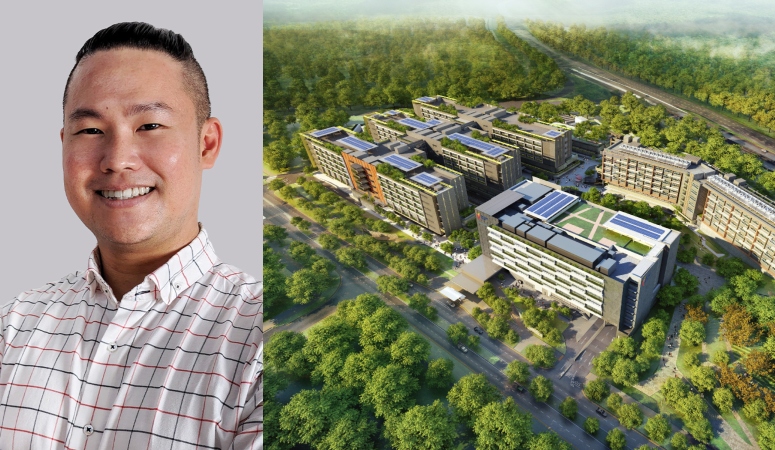 Since joining SAA in 2017, Sunny has excelled in various project typologies, including master planning, mixed-use developments, retail, residential, rail transit, and education. He played vital roles in significant projects like the Integrated Transport Hub and People Mover System in Sentosa and the Rapid Transit System Link between Singapore and Malaysia. As project lead, he oversees the construction of the 380-bed Long-Term Care building at Woodlands Health Campus, incorporating a dementia-friendly, cluster-living environment, and inter-generational interaction. Beyond work, he expands his passion through architectural photography, featured in media.
Joanna Lee, 39
RSP Architects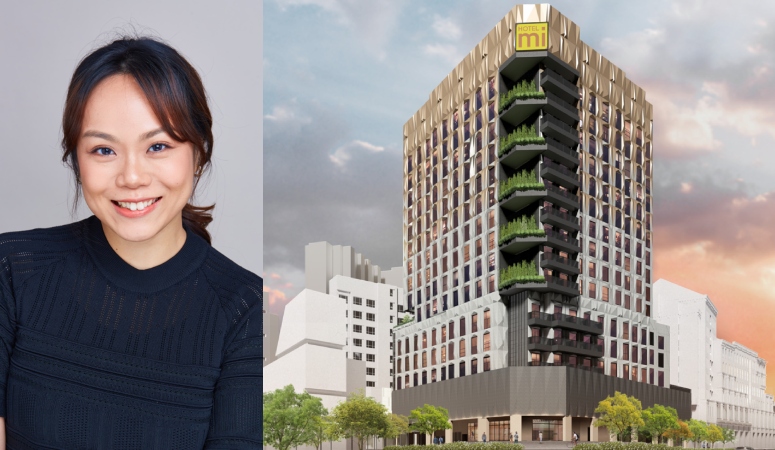 With 13 years as a registered architect, Joanna excels in diverse sectors from hospitality to healthcare, encompassing airports, hotels, and shopping malls. Notably, she was the project architect for the acclaimed One Holland Village mall, with 13,500sqm of retail space and 7,500sqm of offices. She led the H&M flagship store in Singapore, which radiates subtle charm by day, undergoes a breathtaking transformation at night, enveloping the structure in an illuminated shield adorned with a mesmerising kaleidoscope of vibrant colours. Joanna's next venture is Hotel Mi on Short Street, adding 500+ guestrooms to Singapore's hospitality scene.