Y-SG Pte Ltd wins award for innovative digital transformation strategies with YSG Marketplace
YSG has been conferred the Logistics - E-Commerce Award in the SBR National Business Awards.
At the height of the COVID-19 pandemic, international borders were forced to shut abruptly as countries raced to contain the spread of the pandemic. With the outbreak restricting business activities globally, the impact of the COVID-19 pandemic on the retail industry resulted in the closure of many brick-and-mortar businesses.
As a result, physical stores were made to quickly adapt by pivoting and diversifying to new channels to reach their customers and stay relevant in a challenging retail landscape.
YSG Marketplace (ysg.com.sg), wholly owned and managed by Y-SG Pte Ltd (YSG), offers businesses a fully integrated end-to-end E-Commerce logistics solution where they are readily and strongly supported by YSG to list and sell on the platform.
YSG's proprietary solutions include the Order Management Systems (OMS) which is engineered and built on a sophisticated and robust integration of multiple proprietary technological systems. The OMS provides full, single visibility of all orders and fulfillment operations, and takes businesses to the next stage of operational readiness and excellence in the now and future of E-Commerce. It allows business owners to list and sell products on multiple online and offline sales channels, accurately managing orders and products from multiple stock locations. The centralised tracking inventory provides businesses with accurate tracking and visibility of inventories across different stock locations and channels.
To scale up its warehouse fulfilment capabilities, the automated goods-to-person solution that is supported by advanced technology and smart autonomous mobile robots (AMRs) was implemented to automate various time-consuming, laborious tasks like picking, moving, and sorting. With this revolutionary solution, YSG is able to fulfil over 18,000 orders on any given day.
Since its inception two years ago, YSG has continued to broaden and deepen its capabilities to keep the business moving and stay relevant in the ever-shifting competitive E-Commerce landscape. This included building a team of professional Enablement Specialists who primarily help YSG's clients manage all key major marketplaces-related activities and operations, such as store set-up, chat management and participation in mega sales campaigns.
Meanwhile, YSG's in-house Creative Designers and Digital Marketing Specialists are at the forefront to help its clients in their marketing efforts by ensuring that the right message goes out to the targeted audience segment to boost brand visibility and drive revenue generation.
Using data-driven marketing information, raw data is translated into useful and actionable insights by YSG's Digital Marketing Specialists to help businesses make the right decisions in optimising their ROI in their next campaign.
For YSG, the company was given an award in Logistics - E-Commerce in the recently concluded SBR National Business Awards.
The prestigious annual awards programme launched in 2016 honours local and homegrown companies in Singapore and recognises outstanding projects that greatly contribute to Singapore's fast-growing economy.
In giving the award, the judging panel took into consideration the impact YSG has brought to the community.
YSG maintained a credible and strong reputation amongst Singaporeans in helping both local brands and foreign business conglomerates sell successfully on the key major marketplaces.
The panel considered how YSG is seen as a catalytic for growing the sales of a foreign multinational conglomerate by over 700 times in one year. To date, YSG has listed around 600 brands on its platform.
With YSG growing in prominence as a hub, opportunities for local businesses to expand to new markets in ASEAN is now possible and similarly for foreign businesses to enter the Singapore market.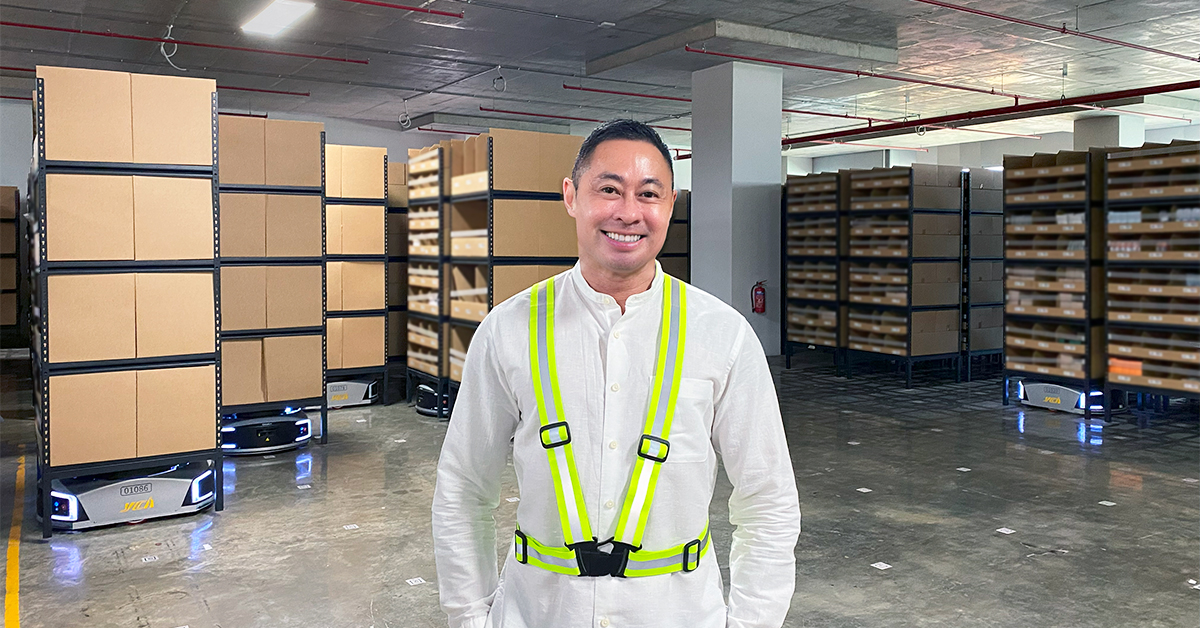 "YSG Marketplace was officially launched in 2020, a tumultuous year that was characterised by unprecedented global challenges and chaos with major disruptions to public healthcare systems, societies, trade and economies around the world. It was in this very crisis that YSG found opportunities during the darkest hours and we responded by steadfastly transforming the warehouse logistics with proprietary innovative solutions and automation, to make it more robust and to better benefit our colleagues, clients and customers. This award is a significant milestone for YSG as it is a testament that our pursuit and adoption of innovative solutions are recognised by industry leaders. In the years ahead, YSG will continue to innovate, evolve and improve as we strive towards organisational excellence in everything that we do." - Dr Simon Sim, Managing Director, Y-SG Pte Ltd.
The SBR National Business Awards is presented by Singapore Business Review Magazine. To view the full list of winners, click here. If you want to join the 2024 awards programme and be acclaimed for your company's exceptional contributions to the local business landscape in Singapore, please contact Bianca Peñaranda at bianca@charltonmediamail.com.