Axis Communications offers solutions as businesses power through the post-pandemic era
More than providing security systems, the global market leader leverages its network-based solutions to meet the customers' changing needs.
With the world's largest installed base of network video products and employees in more than 50 countries, the global market leader, Axis Communications, continues to provide up-to-date post-pandemic technology solutions for navigating the "new normal" business landscape.
A pioneer in the IoT and edge computing space, Axis has a complete range of products and services for video surveillance and analytics, access control, intercom, and audio systems for a broad spectrum of industries and customer needs. Its market leadership has been established since 1984, rooted in creating customer value through innovative solutions that are simple and user-friendly–from installation to operation.
Recently, they celebrated the 25th anniversary of its world's first network IP camera, which was conceived by the company back in 1996. Since then, the company has continued to revolutionise the video surveillance industry with more than one million of its network cameras installed worldwide.
"It was a great reminder of the people who contributed and dedicated their time, efforts, and talent to making Axis what it is today," Sales Director for Southeast Asia, Irenaeus Clare Pereira said.
"On top of that, when it comes to partnerships, we are very committed to our partner network, which includes channel, technology partners, and more, as this has made us one of the most integrated camera brands on the market," Ms. Pereira added.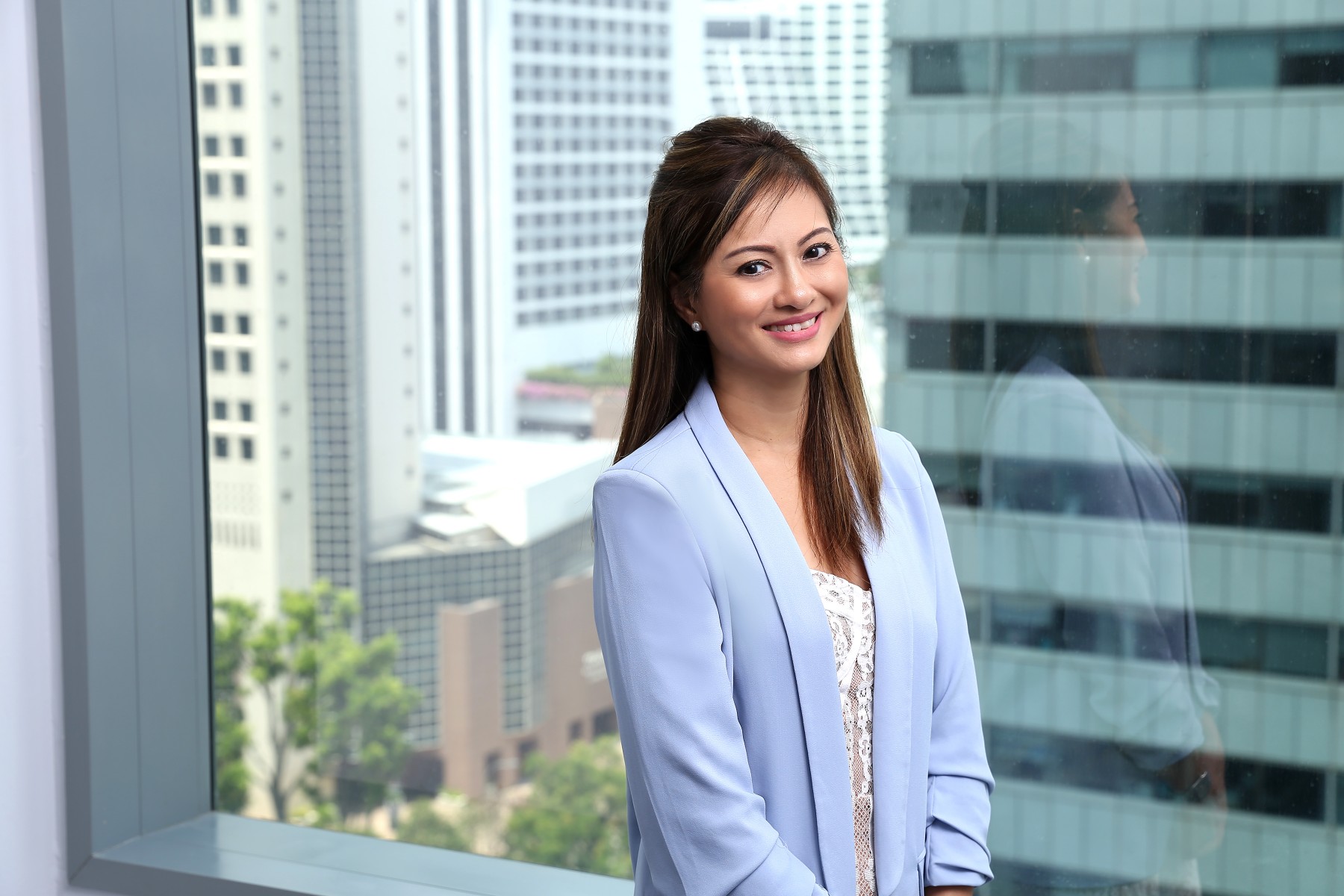 Even with the ongoing COVID-19 pandemic, the Swedish-based company has been able to rise above the challenges and made sure to stay ahead of the changes. Whilst security is still its main focus, it gradually expanded into related markets using new network-based products and solutions to correspond with customers' changing needs.
With an increased demand for a complete security system with contactless security devices in the new normal, Axis showcases its very timely end-to-end solution that is tailored to its customers' specific needs. This includes a video management system that is connected to cameras and other security devices, such as IP audio speakers, intercoms, and touchless access control solutions.
A perfect example of this is Fábio Perini, a supplier of machinery and services in the tissue paper industry, which invested in Axis' video surveillance, access control, and audio to improve its operations in its Latin American headquarters in Brazil.
To meet certain security requirements that could be applied to the logistics chain, Axis used an integrated IP camera and touchless access control solution to cover external areas, perimeters, warehouses, factories, and administrative areas, in addition to careful monitoring of vehicle and cargo access at the entry gates. The project also involved two fundamental partnerships: access control through dual authentication using Accessus software from Toptic and VMS Symphony from Senstar. All these changes were made in conjunction with the expansion of the manufacturing and administrative area. As a result, Fábio Perini was able to generate high-quality videos and have the access control system provide improved control and reliability in recording the movement of people and vehicles on the company's premises.
With Axis' smooth integration and set-up on an open system, customers can gain access to information needed to act instantly to protect people and property and make the right decisions about their business or operations. They are able to maximise security, performance and value, whilst freeing up resources, and saving time and money.
In the industrial segment, their offerings rest upon three key pillars-–Intrusion Protection, Operational Efficiency, and Health and Safety. Each pillar provides specific end-to-end solutions for intelligent monitoring and smooth integration with the existing control system architecture.
The intrusion protection solutions are equipped to safeguard the entire site–from perimeter to critical core. Its technology provides intelligent monitoring of the sites, based on surveillance systems with visual and thermal imaging, radar devices, audio equipment, access control solutions, and analytics software. These elements work together to create a security system that allows businesses to monitor multiple sites from a single control room, providing complete, efficient, and cost-effective intrusion protection.
As the eyes of the production monitoring system, Axis connected technology also lets users visually inspect and verify processes, monitor production efficiency, and provide maintenance staff with remote assistance. It also supports data collection and planning for predictive maintenance, whilst minimising downtime and optimising productivity.
Their surveillance solutions also make sites safer for employees and better for the environment, in the process of helping the business comply with HSE regulations. As video surveillance delivers coverage of far greater scope and accuracy than in-person observations, it will help to improve risk management and workplace health and safety. Axis' connected solutions help to ensure compliance, but it can achieve much more with the addition of access control systems, network audios, and intelligent analytics. In combination, these components help businesses mitigate risks, handle emergencies, and forensically evaluate employees' health and safety procedures. This also boosts cyber security, and even sustainability in its products, which is particularly timely as criminal elements step up their efforts to penetrate corporate networks.
Aside from these new innovations, the company also pivoted its outreach efforts to the online space, running webinars and virtual events to keep its partners and customers updated with the latest solutions and technology.
For instance, its key partners in the Southeast Asian countries could not physically hold their annual Regional Partner Conferences due to the lockdowns brought by the pandemic; but Axis was able to provide a platform for them. They were able to interact, participate, and share their feedback with key management across APAC and even in Lund, Sweden where its head office and majority of its research and development operations are located.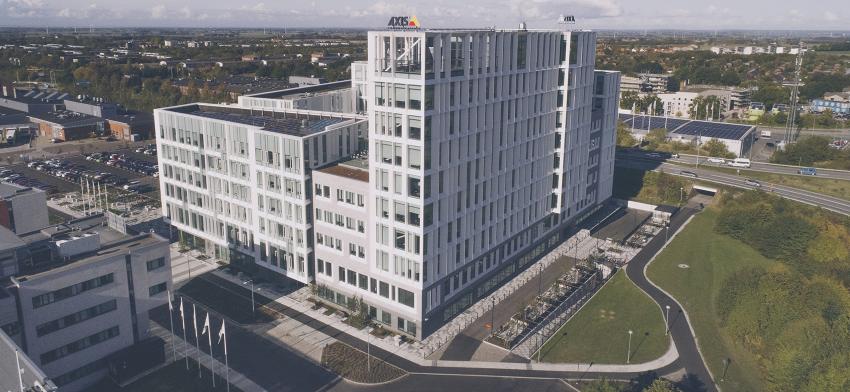 They even transitioned their training sessions into the digital space and recently implemented a new learning management system so that its partners can continue to upgrade their skills and knowledge in this industry.
With the increasing demand of products and market growth in Southeast Asia, Axis revealed that it will be focusing on strengthening their solutions offerings for key segments, as well expanding their channel partners in key geographical territories in the region.
"We will also be placing more skilled resources within sales and business development to work on our focus growth segments in SEA, such as Industrial and Commercial segments to drive expansion. We will also continue to recruit, develop, and work closely with our partners to train and improve their knowledge, as well as share our expertise in the technologies and solutions for long term growth," Ms. Pereira said.
For their existing key segments, such as Critical Infrastructure and Smart Cities, Axis will further expand and strengthen its position through closer engagement with its key end-user customers. In terms of channel strategy, they will continue to develop and grow their distribution landscape to increase efficiency and strength of its local positions in each country.
Aside from the increasing need for intelligent industrial solutions given the growth of the manufacturing sector in Southeast East Asia, Axis also targets to serve more customers across various segments, such as healthcare, hospitality, FSI, and commercial sectors.
"As we move from the pandemic to endemic society, we see an increasing demand from our end customers looking for solutions that will help them manage their evolving business requirements," Ms. Pereira said. "And we intend to work even closer with both our partners and end customers to build better solutions and relationships for long-term growth and progress."
Currently, Axis covers the key countries in Southeast Asia, namely Indonesia, Malaysia, the Philippines, Singapore, Thailand, and Vietnam. It has offices in 50 countries, with over 3,800 employees worldwide, and has generated total sales of US$1.2b last year.