Angelica T. Rodulfo
,
Noreen Jazul
,
Singapore
Image by Mohamed Hassan from Pixabay
Singapore's most notable real estate agents under 40
Majority of agents in the list are experts on the residential market.
Global economic conditions, cooling measures, and rising prices failed to wither Singapore's attractiveness towards Asia's wealthiest and property investors around the world.
The strong appeal of Singapore's real estate market extends far beyond the city's political stability and exceptional infrastructure. The market also owes its charm to realtors who have unfailingly elevated the local market to a paramount position.
This year, Singapore Business Review recognises 20 real estate agents who helped polish the Lion City's crown as a haven for property investors.
Agents on the list have thrived in negotiating multi-million and billion-dollar deals in the residential, commercial, retail, industrial, and investment markets.
Amongst clients handled by this year's awardees include VISA, Phillips, Coffeebean, Cornerstone Global Partners, Hitachi Vantara, SAP, Fortinet, and Vantage Data Centres.
Meet this year's awardees, from the youngest to oldest:
Celine Koh, 29
OrangeTee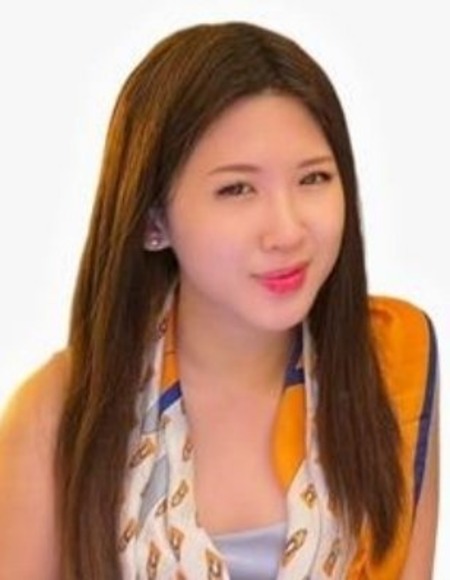 ​
After obtaining a Real Estate degree from NUS, Celine excelled as a capital markets and investment sales agent, handling multi-million-dollar properties and billion-dollar en bloc deals. Joining OrangeTee in 2019, she focused on asset management and commercial real estate, specializing in shophouses, retail, and offices. Her dedication earned her recognition, ranking in the Top 10% achievers in 2019 and Top 5% in 2020. Celine received the prestigious Top Retail Leasing Award and SEAA 2022 Outstanding Youth award, solidifying her spot in OrangeTee's Top 3% achievers and establishing her as an influential industry figure.
Ng Wan Ping, 30
Savills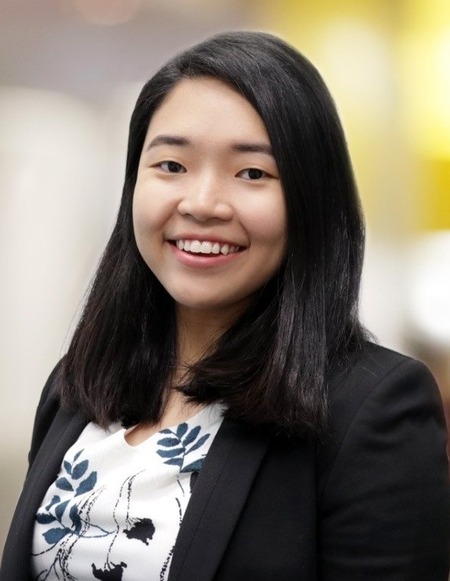 ​
​
During her 5 years at Savills, Wan Ping, Associate Director of Commercial Leasing Team, closed 100+ deals totaling SGD$135.3m (USD$99.7m), earning the 2022 top broker title. Notable deals include Bank Julius Baer's 75,000 sqft office relocation and a 222,000 sqft warehouse transaction. With 7 years' experience, she excels in leases, tenancies, and JTC policies. Transitioning to the private sector, she bridges tenant-landlord gaps, gaining trust from MNCs like VISA, Phillips, and Coffeebean. A respected leader, she fosters teamwork, mentors, and garners admiration from colleagues and bosses.
Jaden Shi, 31
Huttons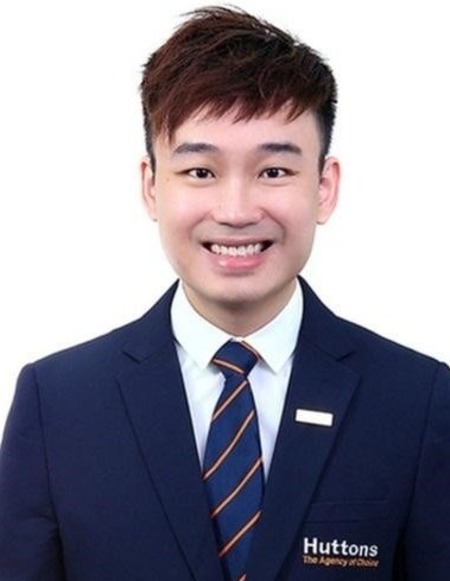 ​
Jaden, a rising star at Huttons, achieved remarkable success in just 3 years. His commissions steadily increased, reaching over SGD$500k (USD$300k) in February 2023. He earned accolades as Top Millennial and Top 3 Producers in Huttons in Q1 2023. Leveraging internet marketing, Jaden excels in gaining leads and managing properties for high-net-worth clients. His commitment to excellence exceeds client expectations, leading to referrals from HDB and GCB listings. Eager to learn and fostering good relationships with colleagues, Jaden continues to shine in the real estate industry.
Sophia Lim, 32
Savills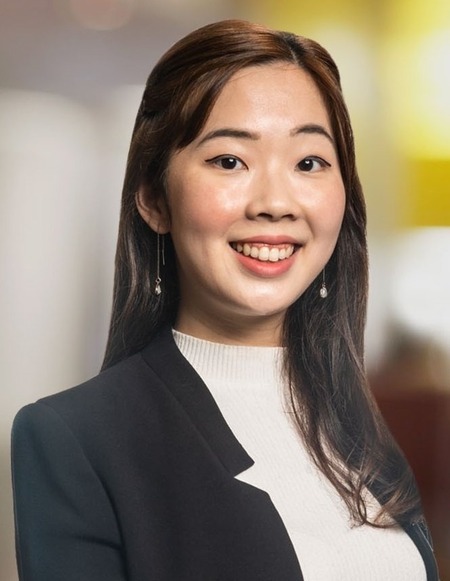 ​
As Director at Savills Investment Sales & Capital Markets, Sophia excels in Singapore's commercial real estate market. With 4 years at Savills, she specializes in mid-market assets and has transacted over SGD$600m (USD$400m) in this segment since 2021. Notable deals include a S$23 million budget hotel, SGD$19m (USD$16.9m) coffee shop and S$100 million of city fringe assets within the last year. Sophia's expertise also shines in office strata transactions, achieving a record-breaking SGD$3,350 (USD$2400) per square foot for a single floor at Suntec City Tower 2 (SGD$41m = USD$30.2m). She offers valuable advice to property developers, private funds, family offices, and high net worth individuals, whilst staying ahead of market trends.
Tyrese Low, 33
Savills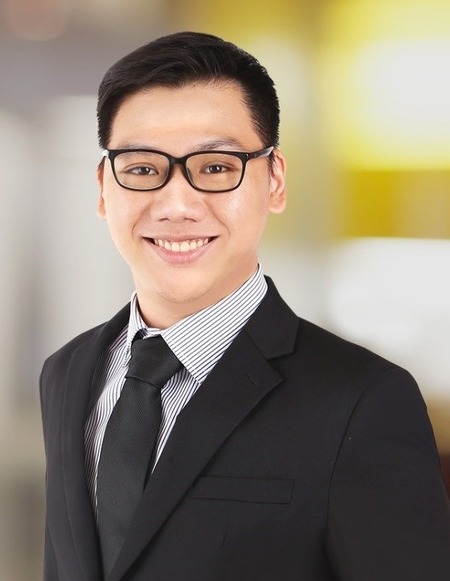 ​


Tyrese, Senior Manager of Industrial and Logistics at Savills Singapore, boasts 8 years of cross-functional experience in asset management, lease management, and brokerage. In 2022, he brokered a notable 1 million sqft industrial space lease. Over 3 years at Savills, Tyrese completed 40 deals worth SGD$171m (USD$126m), representing major industrial occupiers like Medtronic and Daimler Group. He also worked with major international and local developers. His approachability fosters strong relationships with asset owners, developers, and REIT managers. Tyrese's expertise in property transactions, client satisfaction, and market insights make him a top contender for this esteemed award.
Nazri Baobed, 33
ERA Singapore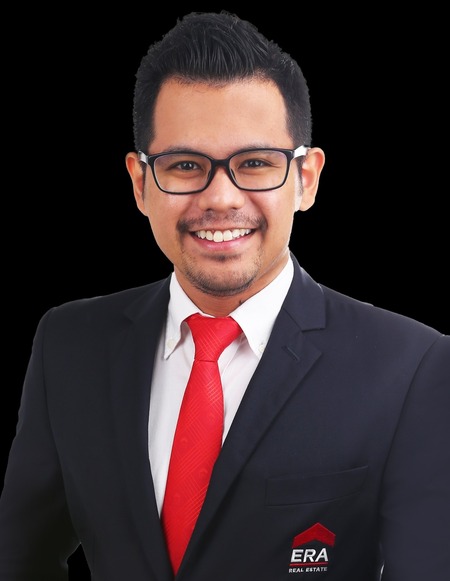 ​
Nazri is a highly accomplished real estate professional with an exceptional track record of achievements. As a recipient of multiple ERA Asia Pacific Elite Awards, including 2022, 2021, and 2020, he has consistently demonstrated his excellence in the industry. Nazri's impressive achievements also include being recognised as an ERA Rising Millionaire in 2022 and 2021, as well as coming in 73rd among ERA's Top Achievers in 2022. His expertise in HDB resale transactions is impressive, securing top rankings as one of the Top 3 Resale Achievers for HDB transactions and commissions in 2021 and 2020. His outstanding performance has consistently earned him a position among Era's Top 50 Achievers.
Javen Soh, 35
ERA Singapore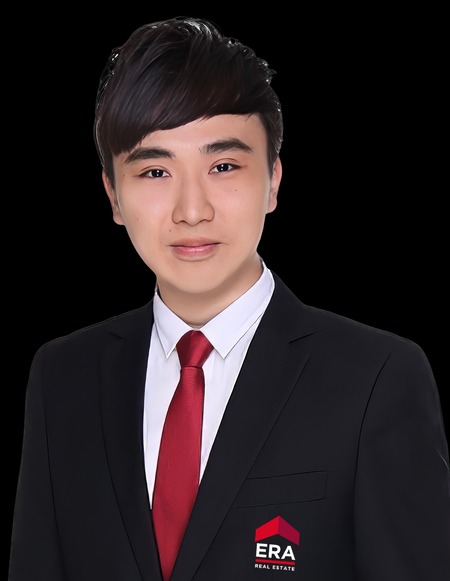 ​


With a strong belief in delivering exceptional customer service, Javen is dedicated to ensuring a seamless user journey for his clients. He stays ahead of the curve by providing up-to-date market information and offering expert advice tailored to each individual's unique needs. Javen's commitment to excellence has earned him well-deserved recognition. Since 2019, he has been receiving the prestigious Annual Top Project Tagger award and monthly top project tagger award highlighting his outstanding performance. Javen is a regular name on ERA's esteemed Top 50 Achievers list, showcasing his consistent success and exceptional achievements.
Joan Chua, 35
ERA Singapore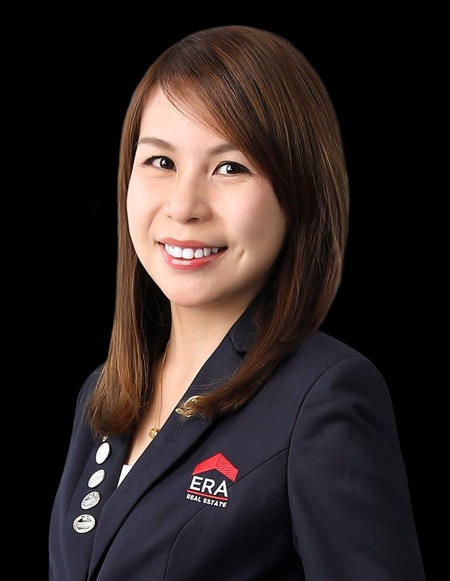 ​
Joan Chua, a proven achiever, consistently attains top rankings and prestigious accolades. In 2022, her exceptional abilities secured her a remarkable 32nd position among ERA's Top Achievers. To date, Joan's unwavering commitment has enabled her to be a Diamonds by ERA recipient 9 times, a distinction earned by realtors achieving six-figure commissions in a single month. Additionally, she excelled in project sales, securing the titles of Top Project Achiever and Top Project Transactor in July 2022. Joan's astute investment skills are evident, as she personally acquired two properties last year—a new launch 2-bedroom condo and a landed property—showcasing her aptitude for wealth creation.
Linda Yang, 35
PropNex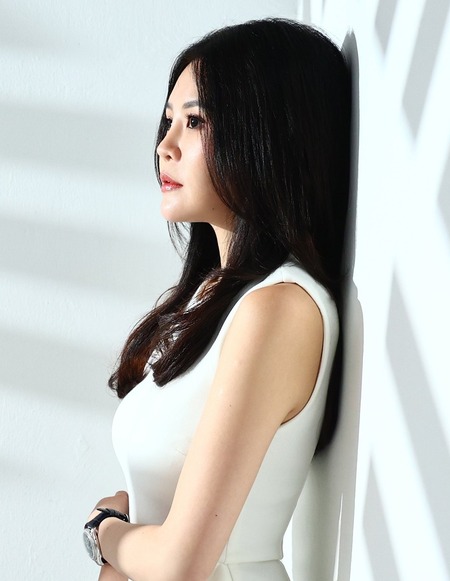 ​
A PropNex Millionaire 2020 - 2022 with over 10 years of experience, stays relevant by keeping an open mind, using a statistical approach, and staying connected with clients. Adaptability, client-first mentality, and transparency are vital for success. Her 2023 goals include breaking into new market segments, doubling her team's strength at Linda Yang & Associates (LYA), and empowering more families to fulfill their property dreams. Linda believes in honesty, integrity, and building long-term client relationships for sustained success in the industry. Her advice: "This is a marathon, not a race.", a quote that resonates greatly with her passion for her craft.
Julian Li, 36
Huttons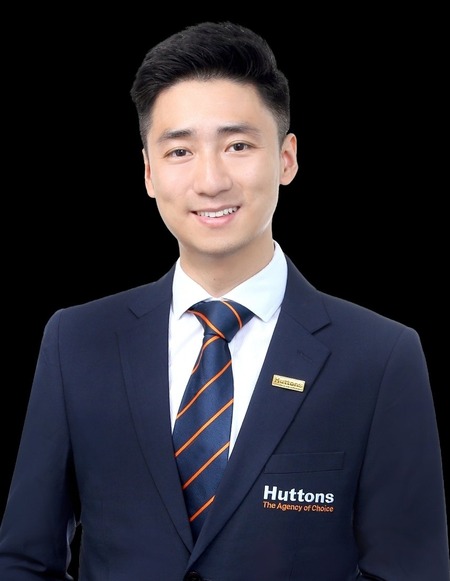 ​
Julian is a rising millionaire at Huttons, achieving rapid success since joining as a part-timer in 2019 and transitioning to a full-timer in 2021. His effective communication and engineering-trained practical mindset help him connect with diverse clients and efficiently resolve their property-related issues. Julian handles various transactions, from room rentals to commercial properties, with equal passion. Besides being a top producer, his inspiring personality and leadership have led to a strong team of over 20 individuals, multiple top recruiter awards, and three promotions from Marketing Manager to District Director. He selflessly shares his experience to help his teammates thrive.
Kevin Chia, 36
OrangeTee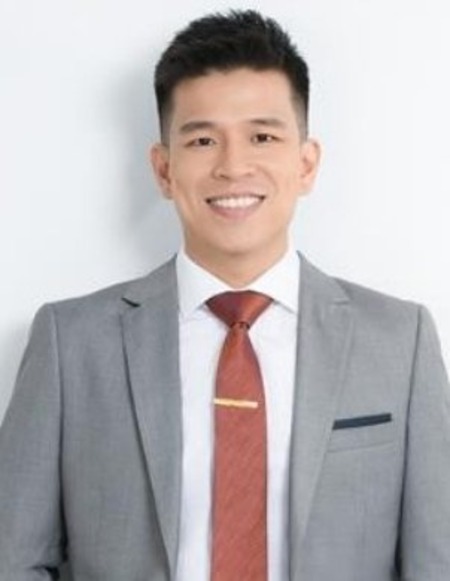 ​
Kevin Chia embarked on a real estate career in 2013, driven by financial success. Despite challenges, he persevered, taking on diverse projects to gain experience. Kevin specialized in commercial real estate, particularly HDB shophouses, recognizing limited competition in the niche. Trust from customers grew through word-of-mouth and door-to-door efforts, earning him recognition among the top 150 agents in four years. He excelled in retail leasing, winning consecutive champion awards from 2015 to 2021. Kevin's expertise in HDB shophouses solidified his reputation as a trusted advisor. He prioritizes seamless experiences and dedicated work, earning him prestigious awards.
Johnny Chia, 36
OrangeTee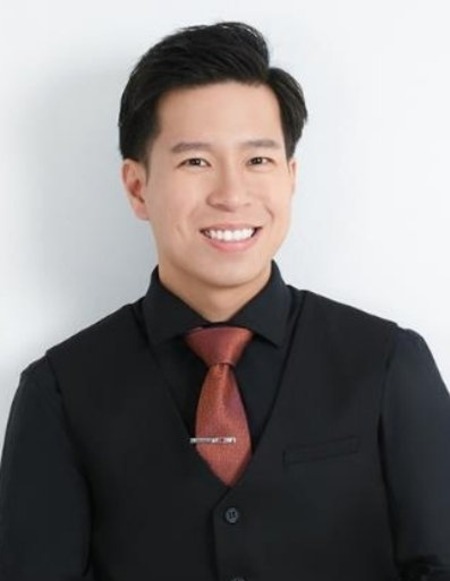 ​
Johnny Chia, an esteemed leader in commercial real estate at OrangeTee, discovered his passion for the property industry after university. He consistently ranks as a top achiever, securing positions in the Top 10 Achievers and Top 50 Achievers for three consecutive years. Johnny excels in retail leasing, winning multiple yearly Top Retail Leasing Champion awards. His outstanding accomplishments earned him the Emerging Millionaire Award in 2021 and 2022, as well as the SEAA Salesperson Achievement Award (Platinum) in 2022. Despite starting with a small database, Johnny's proactive approach, personal interactions, and dedication led to remarkable success and long-lasting client relationships.
KS Tan, 37
ERA Singapore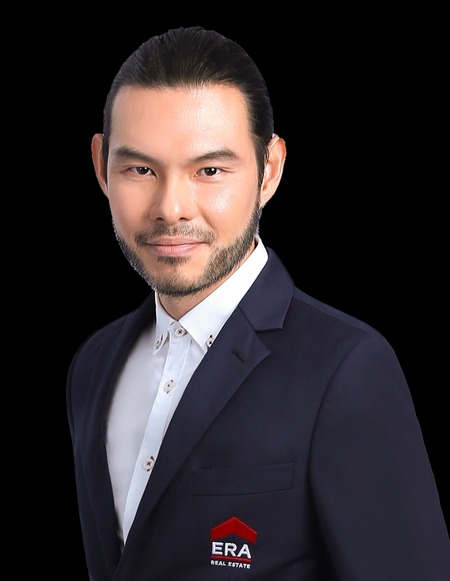 ​
Meet KS Tan, a real estate virtuoso with nearly 13 years of experience. Starting right after National Service, he challenged the status quo, becoming an industry leader. His in-depth analysis of real estate trends and dedicated research team guide clients to financial success. With the ability to reframe common mindsets and forecast exit strategies, he empowers clients to maximise their investments. Growing up in a modest background, KS understands the value of dedication and grit, driving his dream to help clients reimagine real estate and build lasting portfolios together. Clients view him as a coach, mentor, and friend, making him a notable agent in this list.
Matthew Tan, 38
ERA Singapore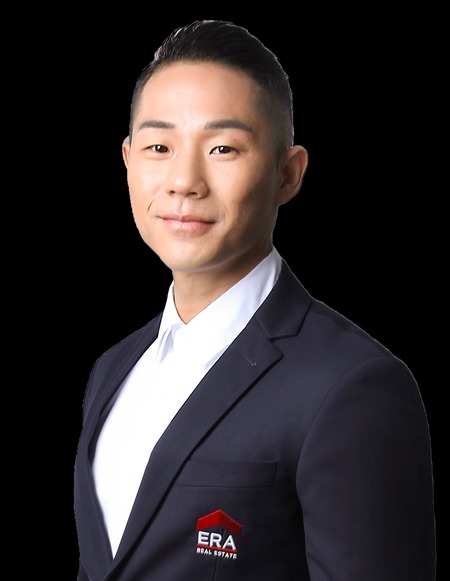 ​
Matthew Tan has established himself as a seasoned realtor with a sharp eye for numbers. With a decade of industry experience, he has a deep understanding of the real estate market and provides his clients with invaluable insights, guidance and savvy negotiation skills. Through his dedication and personalised approach, he has grossed more than SGD$1m (US$700k) in sales commission each year in 2021 and 2022 and regularly makes it into ERA's Top 50 Achievers list. His exceptional track record is a testament to his unwavering commitment to excellence and his ability to consistently exceed client expectations.
Yeo Khim Kieng, 38
OrangeTee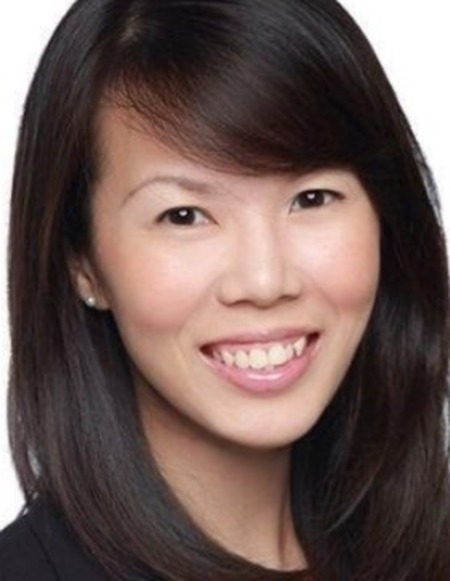 ​
In 2012, Khim joined OrangeTee seeking work-life balance after having her second child. Her determination and self-learning abilities stood out as she navigated diverse clientele, primarily business owners. Khim ensured accuracy by verifying intricate details of various trades, prioritizing honest and reliable relationships with each client. Quality work and strong family support drove her, and she maintained a consistent top 10% performance, earning recognition from the Southeast Asia Property Awards (SEAA). Khim's tenacity, adaptability, and innovative problem-solving set her apart as a trailblazer in the industry, working with clients from diverse backgrounds and evolving daily.
Lindy Lim, 38
Colliers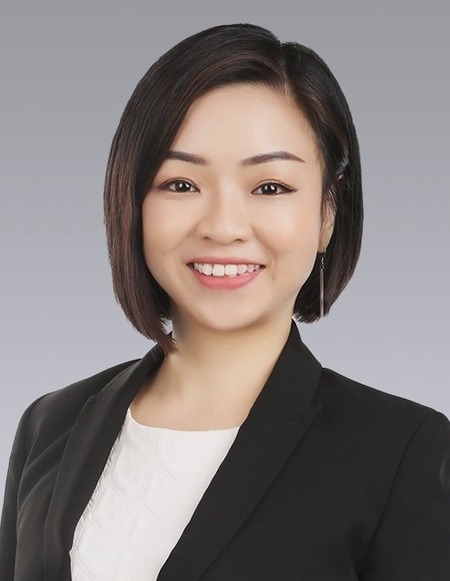 ​
Lindy's portfolio features industry giants like Cornerstone Global Partners, Hitachi Vantara, SAP, and more. As a trusted advisor, her remarkable work with Cornerstone Global Partners impressed them with prompt responses, proactiveness, and meticulous follow-up. Lindy's hard work, dedication, and strategic approach as a Tenant Representative make her a deserving award nominee. Her relentless pursuit of client satisfaction, negotiation skills, and long-term vision set her apart as an industry leader, inspiring others in the field.
Rachel Ho, 39
Savills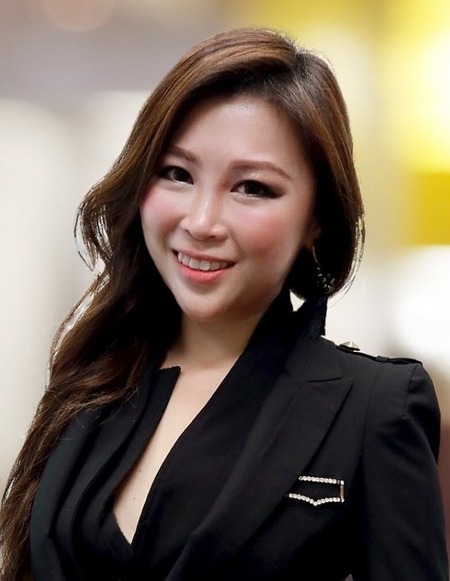 ​
As Senior Manager of the International Residential Services (IRS) Team at Savills Singapore, Rachel specializes in international residential properties. In her 4 years at Savills, she closed 47 deals worth SGD$85m (USD$62m). Despite challenges during Covid-19, Rachel secured SGD$25m (USD$18.4m) worth of deals in her first two years and SGD$40m (USD$29m) in her third year. She is also an IRS team spokesperson, appearing in videos showcasing developments and conducting webinars and seminars. Rachel's 12 years of experience with Singapore Airlines as Leading Stewardess provides excellent customer service skills and cross-cultural sensitivity, enhancing her ability to handle diverse international projects and high-caliber clientele.
Henry Chia, 39
Colliers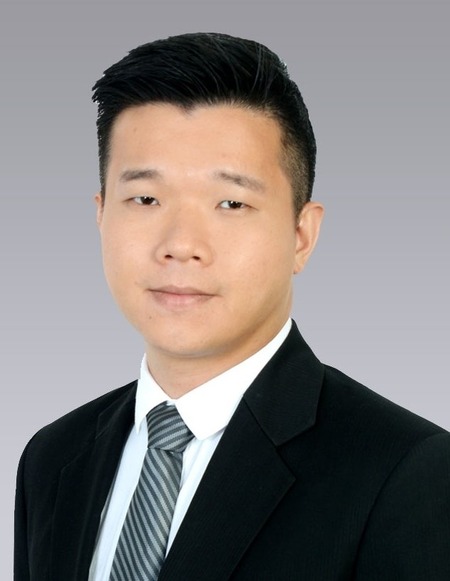 ​
Henry, a proactive account manager and leader, anticipates clients' needs, addresses challenges, and strategises for success. His impressive portfolio includes industry giants like Microsoft, Oracle, Nestle, and Munich RE. Managing 10M+ sq. ft. corporate portfolios in the Asia Pacific region, his expertise in transaction management, strategic planning, and account management consistently delivers outstanding results. He earned recognition with the Sachin Segal of Colliers award in 2021 for exemplary performance, leadership, collaboration, and agility. Henry's dedication to exceptional results and leading by example makes him a deserving recipient of this prestigious accolade.
Ben Xia, 39
Huttons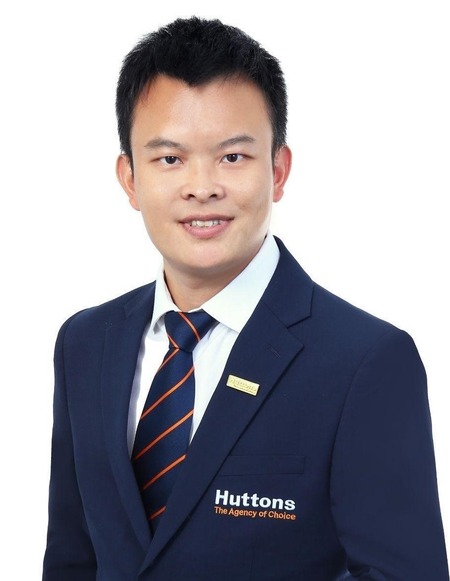 ​
Ben Xia is a Millionaire and the 2nd Top District Director at Huttons for 2022. His diverse portfolio includes HDB, private residential, new project launches, and commercial sales and rentals. As a Senior District Director, he leads a team of 66 agents, many of whom are new. In 2021, he completed 79 deals, followed by 66 in 2022 and 47 so far in 2023, consistently earning Huttons' monthly top producer awards. Ben is highly adaptable and showcased exemplary leadership by sealing deals electronically during the Circuit Breaker period. Notably, he assisted buyers in securing units at The Pier @ Robertson and Waterbank at Dakota, applying great customer service at all times.
Donald Lin, 39
OrangeTee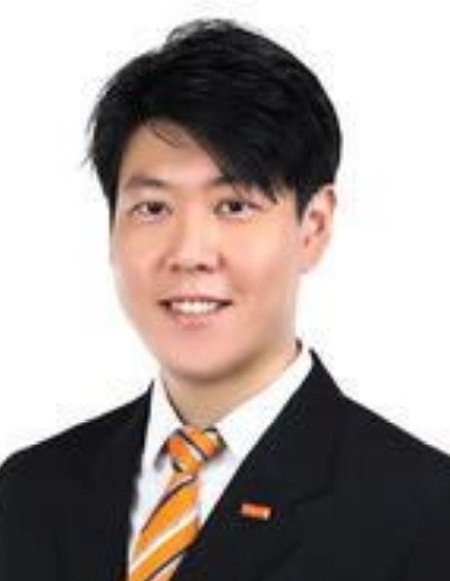 ​
Donald Lin, a promising agent at OrangeTee, made his mark despite being relatively new to the industry, joining less than two years ago. With prior experience as a mortgage banker, he switched to real estate in November 2021, driven to carve his own path. Donald focuses on new launches, attracted by the capital appreciation opportunities. He values building strong client relationships, offering data-backed analysis and sound advice. Thanks to his hard work and support from mentors, Donald won accolades like Top Project Rookie 2022 and Top Resale Rookie 2022, and ranked in the Top 5% Achievers list. He aims to continue growing and dreams of building his own team one day.
READ MORE: Properties promoting 'live, work and play' gain popularity in Singapore