Chart of the day: Residential sector overtakes commercial property in investment sales
Transaction volume of residential property types makes up 45% of the total volumes in Q2.
This pie chart from Savills shows the investment sales transaction volume by property segment in the second quarter of 2022, with the residential sector claiming the most in terms of volume.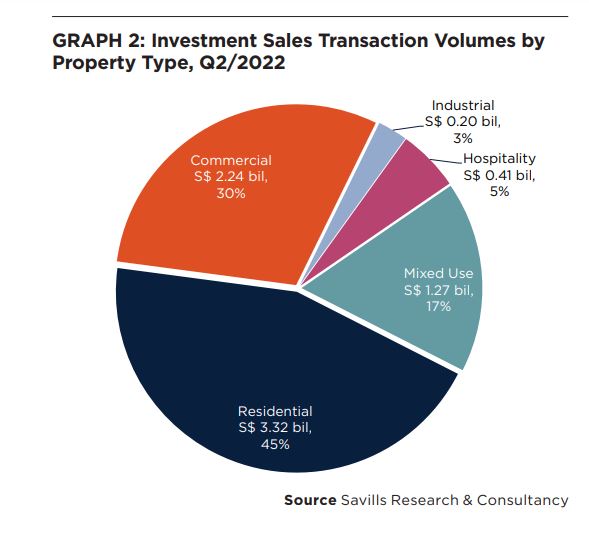 Savills said whilst commercial investment sales constituted the largest proportion in Q1 2022, it was overtaken by the residential sector in Q2 2022 which made up 44.6% of total investment sales value. This was 10 percentage points higher than in Q1 at 31.6%.
READ MORE: Property investment sales to grow by 15% to 20% for whole of 2022
The commercial sector declined from the peak of 64.3% in Q1/2022 to 30.2% in the quarter in review. This was followed by investment sales in the mixed-use sector, comprising 17.1% of the total investment sales. Investment sales in the hospitality and industrial sectors also rose in the quarter, with a larger increase observed for the hospitality sector.