Chart of the day: Slow but steady growth of business confidence in Singapore
This was underlined by the economy's steady reopenings.
This chart from nuveen shows that business confidence in Singapore is steadily returning to pre-pandemic levels boosted by improving business sentiment underlined by re-openings, helping boost leasing sentiment and office rental performance.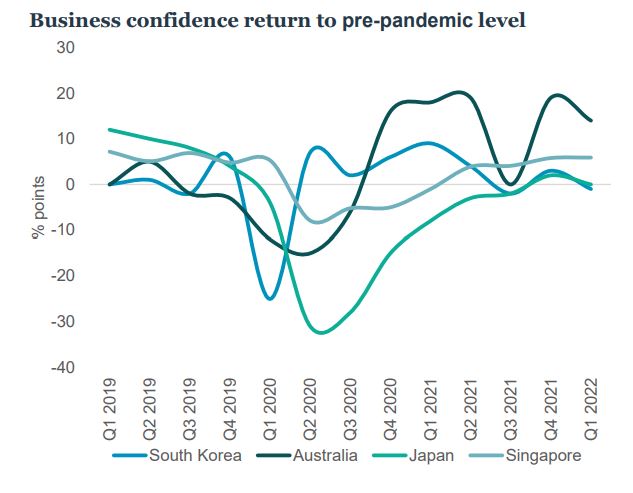 Additionally, another chart nuveen showed that out of eight countries, Singapore's Grade-A CBD office rental growth held steady, without dropping in Q1 if you compare quarter-on-quarter against 2021 numbers.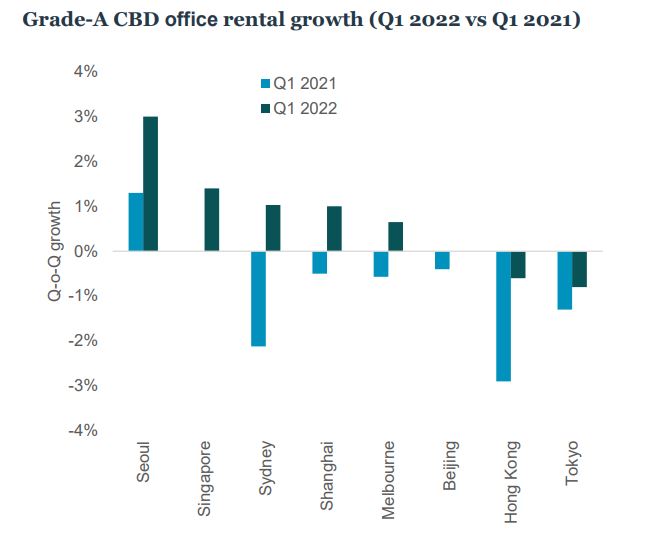 In February, an outlook by Cushman & Wakefield predicted that office rents were going to grow by 4.6% this year.