The Surbana Jurong ISAPs Conferment Ceremony (from left to right): Mr Jason Reeve, Executive Associate, Sustainability and Resiliency Office; Mr Wong Heang Fine, Group CEO, Surbana Jurong; Miss Ainsley Simpson, CEO, Infrastructure Sustainability Council (onscreen via VC); Mr Eugene Seah, Senior Director, Special Projects, and Mr Martin Lim, Principal Project Manager, Sustainability and Resiliency Office.
Surbana Jurong spearheads infrastructure sustainability in Singapore
It is the first firm in the country to have Infrastructure Sustainability Accredited Professionals.
Singapore is at the region's forefront for smart and sustainable building solutions – taking steps to invest in green facades and mandating minimum energy performance standards within its building sector – but there is still no singular framework that exists to provide designers, consultants, and owners of infrastructure assets with a tool that assesses the environmental, social, and governance (ESG) impacts of these developments.
Assessing ESG impacts on infrastructure assets is important to help them to unlock access to green funds for project financing through compliance with sustainability processes in design, construction and lifecycle management.
The other benefit of designing green infrastructure is that these projects will have lower carbon footprints, utilise materials optimally, and result in reduced operational and maintenance costs.
The need for infrastructure sustainability accredited expertise
Surbana Jurong Group saw the need for an industry-wide benchmark for the evaluation of the overall sustainability performance of infrastructure assets, and subsequently, minimise the substantial environmental footprint, in line with Singapore's Green Plan.
The Infrastructure Sustainability (IS) rating scheme is one such method used by the Infrastructure Sustainability Council (IS Council) to improve productivity and sustainability in infrastructure. It is the framework that is currently used in Australia and New Zealand to assess the sustainability of the planning, design, construction and operation phases of over $200 billion AUD worth of infrastructure programmes and projects.
Surbana Jurong has become the first consulting firm in Singapore to have Infrastructure Sustainability Accredited Professionals (ISAPs) with three of its staff —Senior Director for Special Projects Eugene Seah, Sustainability and Resiliency Office Executive Associate Jason Reeve, and Principal Project Manager Martin Lim—having attained the accreditation. These professionals are now qualified to evaluate assets, ranging from railways and bridges to sewers and utilities, using the IS rating scheme.
Eugene Seah: Worked as the Project Director of a mobility project at Ang Mo Kio town; Responsible for the cost management of several residential projects, as well as overseeing the Sustainability and Resiliency Office of Surbana Jurong Group.
Jason Reeve: Jason is an environmental assessment professional who is currently working on whole life carbon projects in Singapore in both the real estate and infrastructure sectors.
Martin Lim: Worked on the development management of the 9,460 hectare new Clark city project in Philippines and currently on the disaster management study for Danang city with Nippon Koei.
They are advising a large number of clients on environmental impact assessment studies for the varied master planning and township projects that Surbana Jurong Group undertakes in the region. Whilst it is still in its early days of adoption, the IS rating scheme will enable Surbana Jurong to create new value proposition for public and private developers in articulating their commitments to build not just green buildings but also green infrastructure. It will provide additional avenues for developers to obtain green funds at more competitive rates due to the compliance with sustainability principles.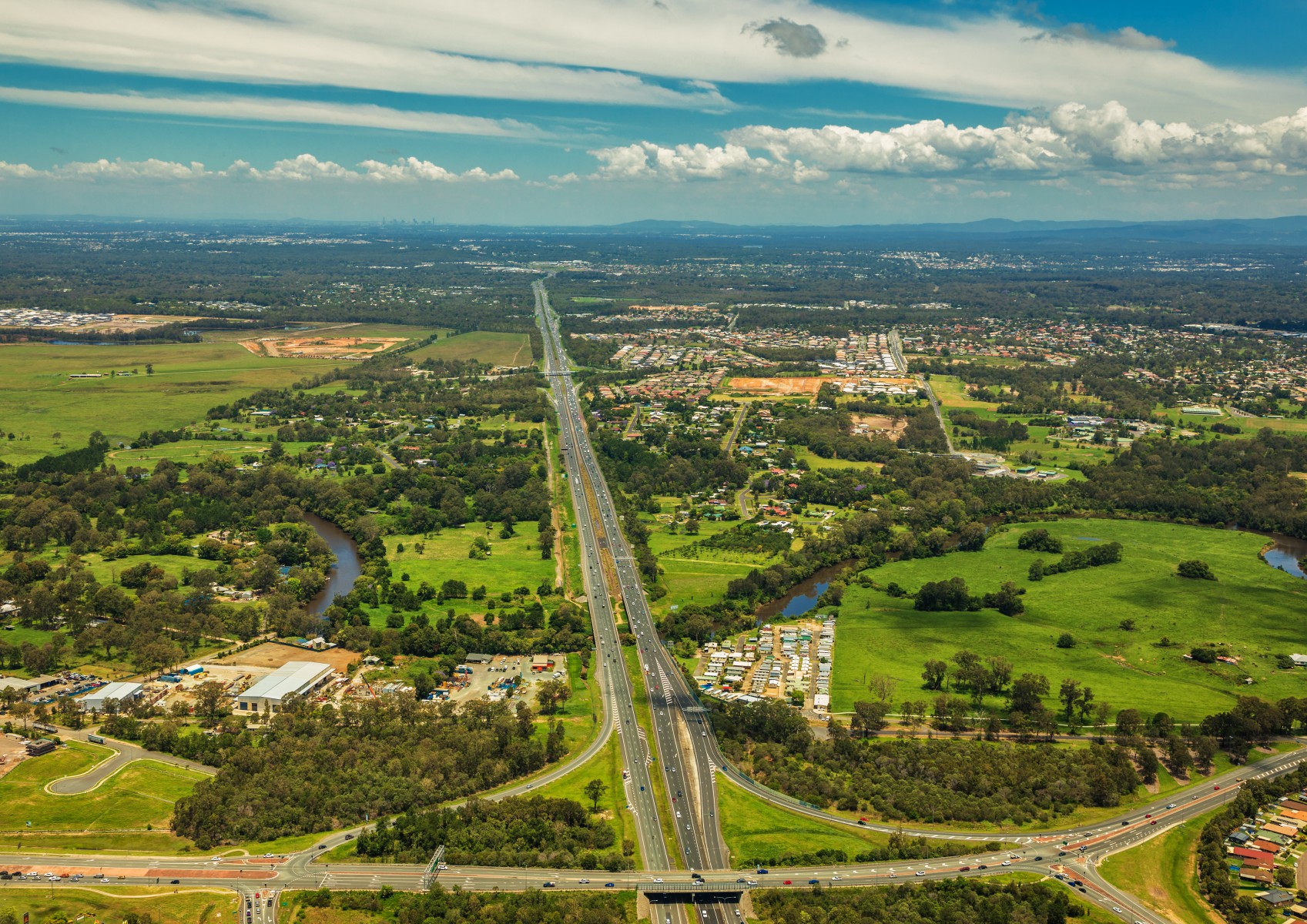 Provided by SMEC
A holistic tool that is holistic and recognised as a benchmark
While the IS rating scheme is a voluntary and third-party assured assessment tool, it is recognised as a benchmark for the evaluation of the overall sustainability performance of infrastructure assets. The tool, which is one of the most holistic of its kind in the world, sets and quantifies sustainability goals ranging from the design to procurement of materials; construction right up to operation stages of various construction activities; IT infrastructure including cabling and signalling systems, as well as infrastructure projects. It covers issues such as water and waste management, and energy consumption. The adoption of sustainable procurement and usage of low carbon building materials is also being put in check.
The rating tool is meticulous and comprehensive in that it uses a quadruple bottom line assessment framework which looks at various environmental, social, economic and governance aspects. It also emphasises the importance of stakeholder engagement as well as good governance and decision making to ensure that projects maximise the benefits that they can deliver.
According to the IS Council, its IS rating scheme is primarily used in Australia and New Zealand and many projects have been able to meet ESG standards when it is rated by the Council. This performance data is compatible with many sustainable finance products including sustainability-linked loans and green bonds.
The accreditation boosts Surbana Jurong Group's efforts to drive infrastructure sustainability
"Amidst growing awareness about the global impact of climate change and the need to pursue sustainable and resilient solutions, the accreditation will bolster our efforts to champion and drive infrastructure sustainability, not just in Singapore but regionally and globally as well," said Mr Eugene Seah, Senior Director for Special Projects, Surbana Jurong Group.
Surbana Jurong is actively working with the IS Council to introduce and implement the international version of the IS certification scheme in Singapore and across Asia. They are working together to localise the international assessment criteria and adapt it to the various countries that they are planning to launch this holistic methodology. Surbana Jurong Group will also be sharing its knowledge and experience while conducting training for engineers and designers across all disciplines.
At the same time, it is currently piloting this with some of its infrastructure projects.
"We will look at how this can be used to value-add projects in Singapore and Southeast Asia, especially where there is a need for sustainable financing and some form of platform to measure sustainability for infrastructure. Our clients will stand to benefit from our ability to apply this methodology to help them to develop infrastructure and operate them while achieving their ESG goals," said Mr Seah, adding that the group intends to bring more engineers, architects and designers into the scheme, and increase its number of accredited professionals.
The latest accreditation underscores Surbana Jurong Group's commitment to be in the vanguard of a movement on infrastructure sustainability in the region, and contribute to the UN sustainable development goals. The firm is one of the signatories of the World Green Building Council's "Net-Zero Carbon Buildings Commitment" which aims for 100% uptake of net-zero carbon buildings by 2050.
Surbana Jurong Group is open to partnering with asset owners who are committed to attain their sustainability goals and are dedicated to meet the international standards for their projects. Together, they can build smarter, more sustainable, and more resilient infrastructure.