Chart of the Day: Health concerns push Singaporeans to purchase smart devices
The pandemic pushed more people to look into managing and recording their own health.
This chart shows the reasons why Singaporeans chose to purchase smart devices during COVID-19, with 68.8% motivated by concerns about their physical health.
This is according to a study by OSIM International, which surveyed 419 smart device owners in Singapore. Almost all the respondents, at 97.1%, reported that their devices helped them monitor their overall well-being.
"As individuals continue spending more time at home, the survey results indicate that a notable number of consumers are already looking at managing well-being holistically. Many are starting from home, building an ecosystem that integrates with their work and play. The COVID-19 pandemic has increased our collective awareness of health and well-being. OSIM firmly believes that this wellness-centric mindset will carry forward and grow in the post-pandemic years," said OSIM International Deputy CEO Lynn Tan.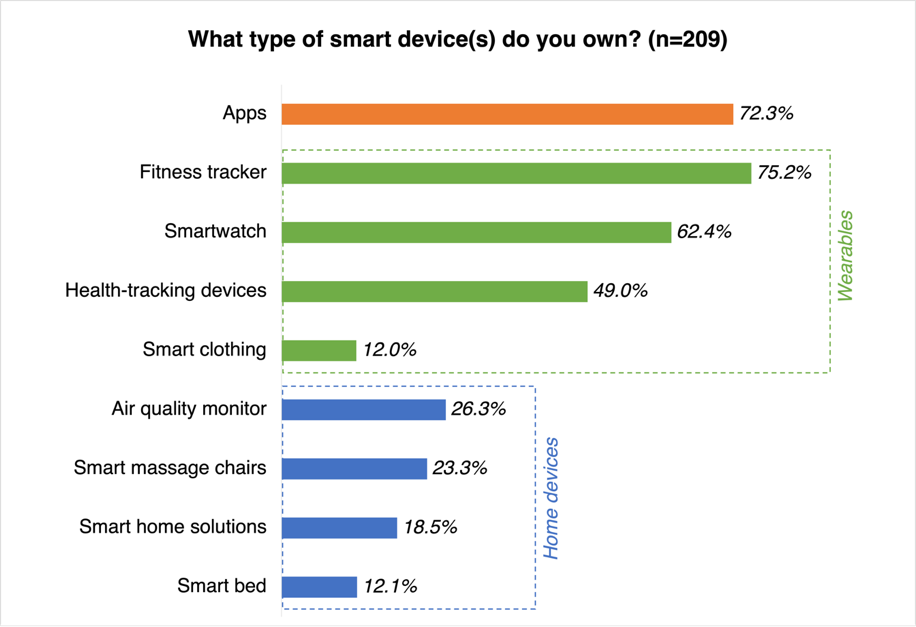 Fitness trackers are the top smart device purchase of Singporeans when it comes to monitoring their health, followed by smartphone apps, with home devices lagging.