Photo from SDC
Tourism leaders unveil 5 keys to creating sustainable travel options
Seven in 10 Singaporeans want more sustainable travelling, according to Booking.com.
Pressure from various stakeholders is compelling local tourism players in Singapore to provide sustainable travelling options to their patrons and whilst some have successfully done so, quite a few still struggle to follow suit.
Sentosa Development Corporation (SDC) and Monster Day Tours (MDT) – players who have embraced sustainable tourism – said businesses do not have to "reinvent the wheel" to begin their journey to sustainability.
"Learn from others and collaborate wherever you can," Lee Cheh Hsien, divisional director of Planning at SDC, told the Singapore Business Review.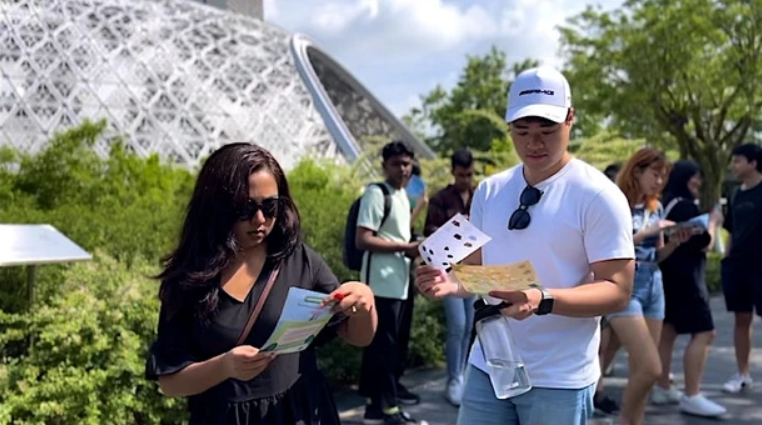 "Many times you will find people that are like-minded in terms of objectives and values who want to work with you, share the risk, implement certain things, or partner in helping you fill gaps which you cannot do alone," Lee added.
MDT's founder, TY Suen, said he also actively seeks partnership with local businesses and service providers who share their commitment to sustainability.
"We prioritise working with accommodations, restaurants and attractions that adhere to sustainable practices, such as reducing waste, conserving energies and supporting the local communities," Suen said.
Singapore Tourism Board (STB Director for Tourism Human Capital and Sustainability Dong Limin cited JW Marriott South Beach, Oasia Hotel Downtown, PARKROYAL COLLECTION Marina Bay as some examples of eco-friendly stays in Singapore.
Underscoring the importance of collaboration, SDC established the Carbon Neutral Network, an alliance of 25 businesses that account for 97% of the island's carbon footprint.
In 2022, SDC rolled out a solarisation across multiple rooftops on the island to generate 4GWh of renewable energy. "I heard someone say this: In sustainability, there's no competition, because we're all in the same boat together," Lee said.
As a start, Limin also advised players to "think about how sustainability makes business sense for them and how it fits into their business processes and models."
"For example, investments in sustainability solutions, such as food waste management and sustainable building management systems also benefit businesses' bottom lines in the long run," Limin said.
"Sustainability is the right thing for any business to do, and it begins with a shift in mindset. Sustainability initiatives can mean more efficient processes, use of resources and lower costs in the long run," she added.
Don't look far beyond?
Businesses should also look at their core businesses instead of looking far beyond, said Lee, citing coconut dessert seller, Co-Nut-Ink, which is located in Sentosa as an example.
"What they have done is upcycle coconut husks into art objects. They introduced principles of circularity, upcycling, and making trash a treasure," Lee said.
"If you're an F&B, look for sustainability ideas relating to ingredient sourcing. If you are an attraction [provider] look for how you can integrate sustainable practices into your operations. The whole idea starts with local ideas," he illustrated further.
Lee said "local ideas" tend to be the most effective in the long run, saying: "You do not have to import or increase your supply chain, or spend a lot of money to get yourself started."
The SDC official said businesses must also "invest in culture" and involve staff members in their respective journeys to sustainability.
"There is no better ambassador for you as a sustainable business than your own frontliners. Many times we leave our staff out when we roll out our initiatives and there can be a bit of a dissonance," Lee said.
Back on Suen, he stressed how particularly important it is to work and engage with "younger" team members.
"Sometimes, I'm actually quite surprised. When I speak to my interns or my newer employees, they will share with me a lot of their own individual efforts in trying to conserve energy and trying to preserve heritage," Suen said.
"Many of them gave me some good advice and feedback into how we can actually implement such practices in our companies internally, and then after that, outside of our company's onto our tours itself," he added.
Most importantly, Lee said businesses must "unpack" what sustainable travel experience means to customers.
"We realised that they are not looking at just environmental impact elements. They're also looking for experiences which they can relate to," Lee said.
With the importance of "experiences" in mind, SDC collaborated with artist Thomas Dambo who specialises in recycled art to create the "Explorers of Sentosa" experience.
Explorers of Sentosa is an interactive trail where visitors need to look for "four hidden giants" made from upcycled wood and plastic on the Palawan Beach.
Low-carbon houses, walking tours
Apart from Explorers of Sentosa, SDC also launched low-carbon tiny houses on Lazarus Island as part of its efforts to embrace sustainability.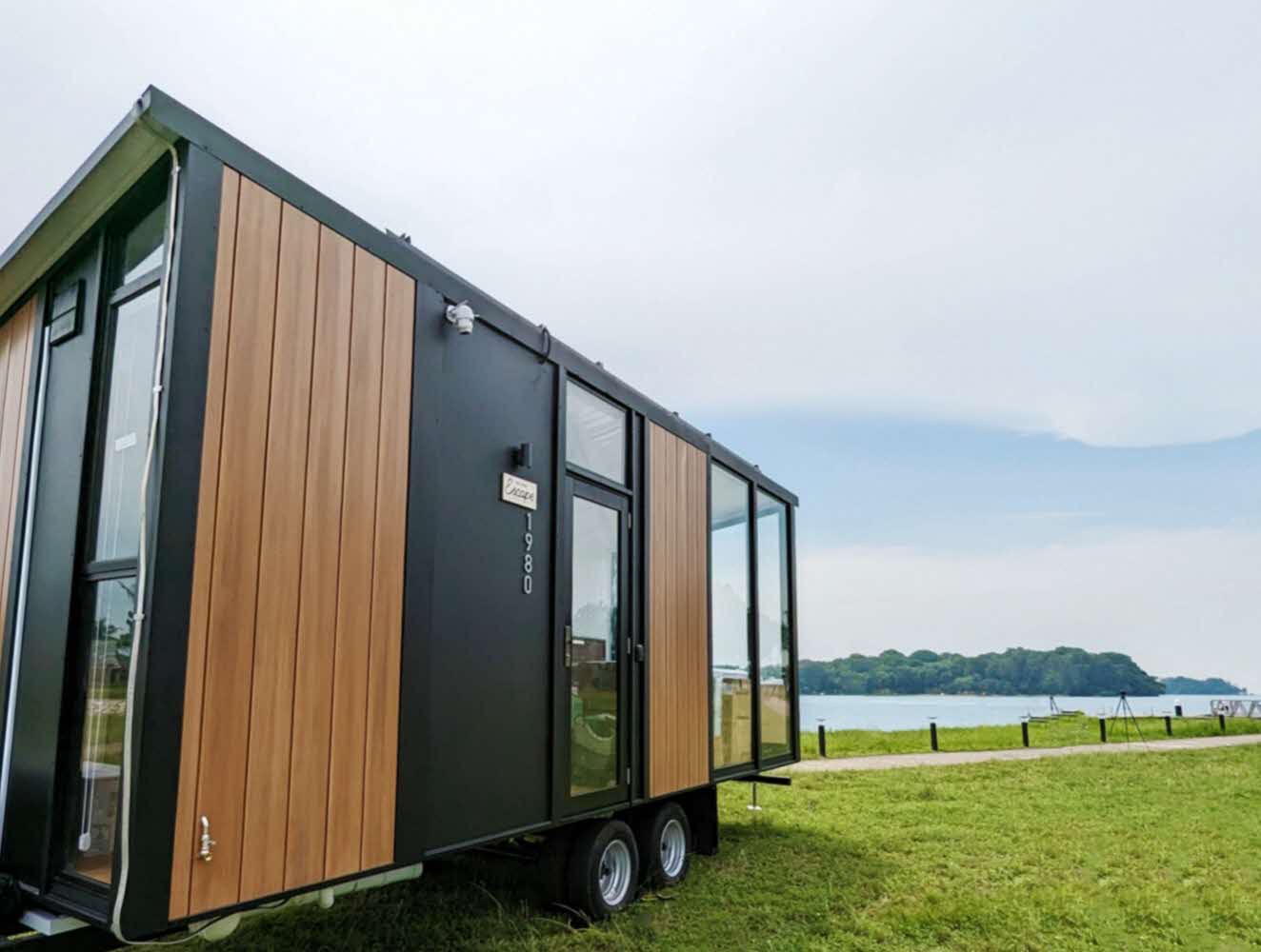 According to Lee, the tiny houses are "prefabricated low footprint houses which are plug and play." The houses are a 15-minute boat ride away from Sentosa Jetty @ Cove .

"When you travel there, you find all the luxuries of a hotel room in a very small footprint, surrounded by nature. It's powered mainly by solar, with the main grid as a backup. It also has a food digester, so that you can dispose of your food waste in a responsible way. The food waste is converted to compost, which can be returned back to nature," Lee explained.
"I think [the Lazarus tiny houses] are a great example of how you can have a big sustainable experience while leaving a very, very small footprint. I think it makes sustainability so much more accessible and I think that is the road that we as a tourism destination can play to change people's minds about what sustainability can be," Lee added.
MDT, for its part, has been prioritising the use of very eco-friendly transportation options for their tours.
"We incorporate the use of public transport over in Singapore where we do tours for our customers, we will be using our bus system or MRT system to get [tourists] from place to place," Suen said.
Another project that MDT has embarked on is the Marina Bay Sustainability Puzzle Hunt.
The activity set in the Marina Bay educates participants about sustainability efforts done in the area whilst exploring the attractions nearby such as Marina Bay Sands and Gardens by the Bay.
"Travellers care about [sustainability] efforts. When we share with them certain narratives in tours, when we talk about sustainability and what they can do, they're generally very interested in helping to play their part in these efforts," Suen said.
The STB has also introduced experiences under its Go Green SG movement, an effort to strengthen the Lion City's position as a sustainable urban destination.
These experiences include interactive sustainability tours and attractions, educational workshops, thoughtful dining and green retail experiences.
One of the activities under the Go Green SG movement is called "The Full Intertidal: Explore, Learn, Engage by The Untamed Paths" where travellers will not only immerse in Singapore's marine biodiversity but also take part in a beach clean up.
Supporting tourism businesses
Tourism businesses embarking on their sustainable journey can seek assistance from the STB through its Tourism Sustainability Programme (TSP) which has three focus areas: capability development and growth; innovation; and education and awareness.
According to Limin, TSP helps players "from building workforce capabilities, to leveraging technology and test-bedding sustainable solutions."
"We will continue to support capability building through grants such as Training Industry Professionals in Tourism (TIP-iT) as well as the Business Improvement Fund (BIF) to improve resource efficiency and competitiveness," said the STB official.
Limin said the agency will also support the development and test-bedding of innovative sustainable solutions in areas such as waste, water, energy and carbon emissions management through its Singapore Tourism Accelerator (STA).
"The STA programme sources for the world's most innovative technology providers for tourism businesses to collaborate with and develop solutions, including sustainability solutions, that can power the travel and tourism industry," Limin explained.
At present, the STB has also been helping businesses gain exposure and "capture the demand in the current recovery trajectory" of the industry through its Tourism Information & Services Hub (TIH).
The TIH allows "businesses to extract over 100 information and content Application Programme Interfaces (APIs) for their website or app in real-time and utilise free plug-and-play digital services to create personalised and convenient experiences for their customers," said Chew Chien Way, director of Industry Technology Transformation at STB.
"To date, over 6,700 registered business users and over 12,000 registered users, representing over 6,900 businesses have come onboard TIH, with the majority of the users accessing two of its key features: the extensive media repository and listings of Singapore's tourism offerings," Chew said.