Chart of the day: 67% of Singaporeans want 'endless aisle' option
Yet only 1 in 3 retailers offer this option.
This chart by the Adyen Retail Report 2022 says that almost seven in 10 of Singaporean shoppers would be more loyal to a retailer if they offer an 'endless aisle' option.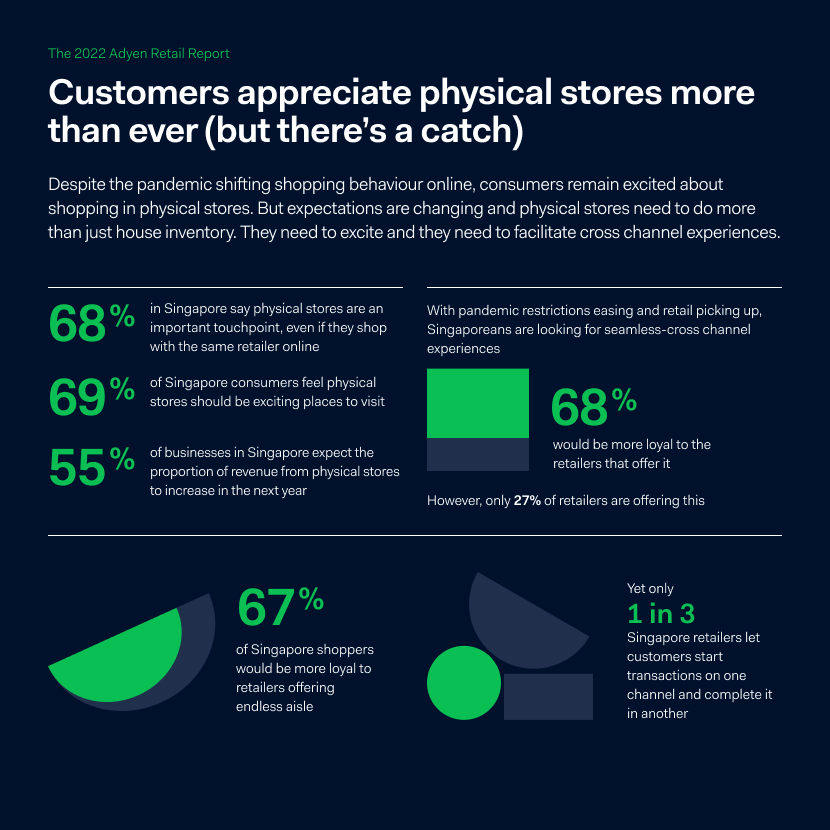 Endless aisle option is a marketing technique that allows in-store shoppers to place an order of a product that is out of stock or not normally sold in the store, pay for it, and have it delivered at a later time to their homes.
Despite this demand however, the chart said that only one in three let customers start transactions in one channel and complete it in another.
This chart also says that 69% of Singaporeans feel that physical stores should offer some level of 'excitement' when they are shopping in person.
Meanwhile, 55% of businesses in the country expect that revenue from physical stores will pick up this year.