Photo Credit: Portfolio Magazine
Syniti APJ President recognised for exceptional leadership at SBR Management Excellence Awards 2021
Gordon Lam's human-centric leadership led to a 250% growth in Syniti APJ's software business and successful expansion into key markets across APJ.
In acknowledgement of his people-centred approach, tenacity, and capabilities, Gordon Lam, Asia Pacific & Japan (APJ) President at Syniti, has been awarded Executive of the Year in the Technology Software category at SBR Management Excellence Awards 2021. The prestigious award lauds top-level executives, innovative individuals, and dynamic teams who launched successful and notable new projects or innovations, as well as employee engagement initiatives that boost employees' motivation and drive at work.
Syniti is the global leader in enterprise data management, that empowers businesses across all industries to deliver faster outcomes, power better decisions, and unlock greater business potential with trusted, high-quality data.
In 2020, Syniti APJ grew its software business by 250%, three times more than the previous year. This unprecedented achievement was largely owed to its tenacious leader, Gordon Lam. Amid a tumultuous business landscape, Lam took on the mantle of leading the company a mere five months prior to the pandemic, went against the grain and set an ambitious goal to grow the APJ business threefold in three years.
By the end of 2020, in addition to growing its software business threefold, Syniti APJ attained a 99.7% customer satisfaction rating globally – the highest in the company's history, a performance bolstered by the APJ team's efforts. The growth carried on into Q1 2021, with YoY software results growing by 478%, services increasing by 57% and 22 new customers in APJ alone, contributing to almost 25% of global customer growth.
Whilst some will rightly point to the technology industry's incremental growth during the pandemic, it does not adequately explain the turnaround achieved by Syniti APJ. Such phenomenal growth was possible, according to Lam, by placing the right people in front of the right opportunities – by way of supporting his "Triple in Three" growth strategy. Fast forward to the end of 2021 and Syniti APJ is well on track to achieving this goal.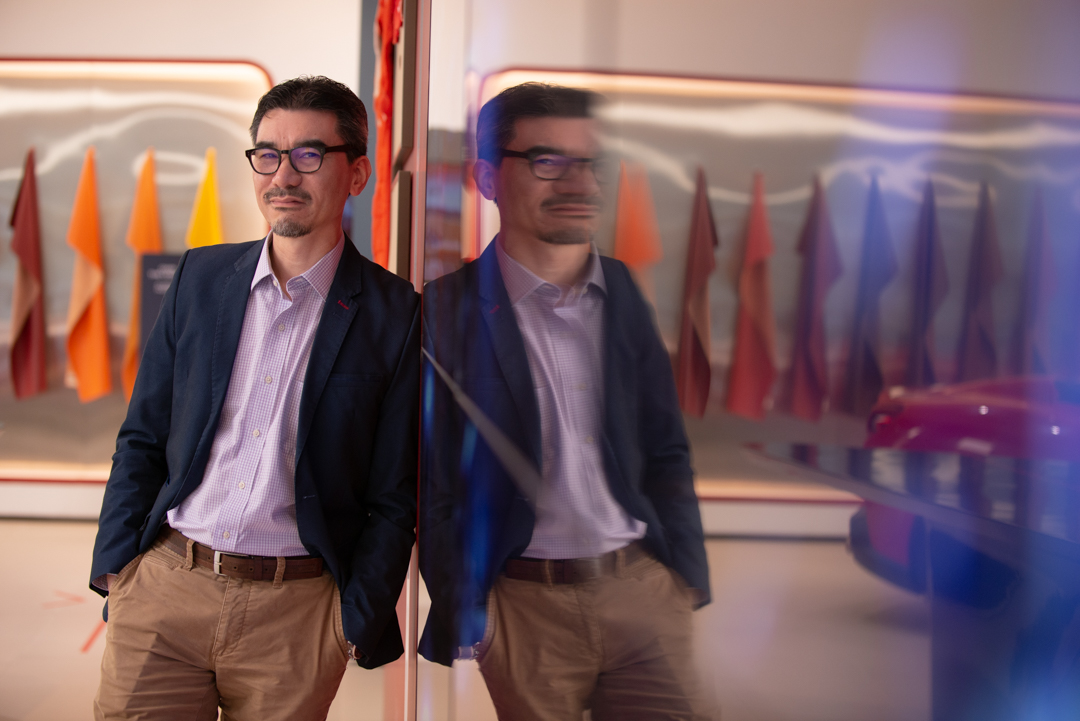 Photo Credit: Portfolio Magazine
Lam shares, "Digital acceleration is taking place at a rate never seen before, and our goal is to help customers across the region remain competitive in a rapidly changing business landscape. We believe that data has the power to generate greater business value, and we must stay ahead of the data management curve to truly help our customers harness this value. I'm so proud of the team's efforts to constantly innovate and challenge themselves to deliver the best solutions for businesses across the region."
Under Lam's leadership, Syniti expanded into India, Japan and Greater China, and opened a new regional head office in Singapore. The company also elevated the caliber and capabilities of their leadership team, expanding by more than 50% reaching over 500 employees across APJ, boosting the company culture and team morale.
Now recognised as one of Asia's Most Inspiring Executives, Lam continues to lead the overall strategic growth responsibility of the region. Throughout his career, he was taught first-hand to see people as the most important asset in any organisation. He strongly believes that the right resourcing of talents and ideas can lead to greater achievements, beyond individual capabilities.
For a company that had been on a steep trajectory in recent years, Syniti APJ witnessed a strong turnaround under Lam's leadership. The company's growth, expansion into key markets, and position as one of the fastest growing regions, are all fruits of the collaborative effort of the APJ team, who imbibed Lam's philosophy. Today, Syniti continues to distinguish itself by pioneering intelligent and user-friendly end-to-end data management, focusing on helping organisations harness data as a key competitive advantage, deliver actionable insights, and achieve business agility.