KSK Land bags two awards under the Real Estate category in Malaysia Technology Excellence Awards 2022
The Malaysian lifestyle property and design company invented a pocket-sized assistant that brings together design and hospitality powerhouses from around the world.
KSK Land has bagged two awards under AI and Property Technology under the Real Estate category in the Malaysia Technology Excellence Awards 2022. In its 4th year, the awards programme is back in search of outstanding companies that made exceptional contributions in pursuit of technological innovation.
Founded in 2013, KSK Land is a wholly-owned subsidiary of KSK Group Berhad, an established Malaysian investment holding company. With an existing presence in the general insurance business across Southeast Asia with KSK Insurance Indonesia and KSK Insurance Thailand, and its tech ventures portfolio under 'KSK Ventures' with start-ups such as Sunday Ins, KSK Group expanded into the property development market in Malaysia with KSK Land.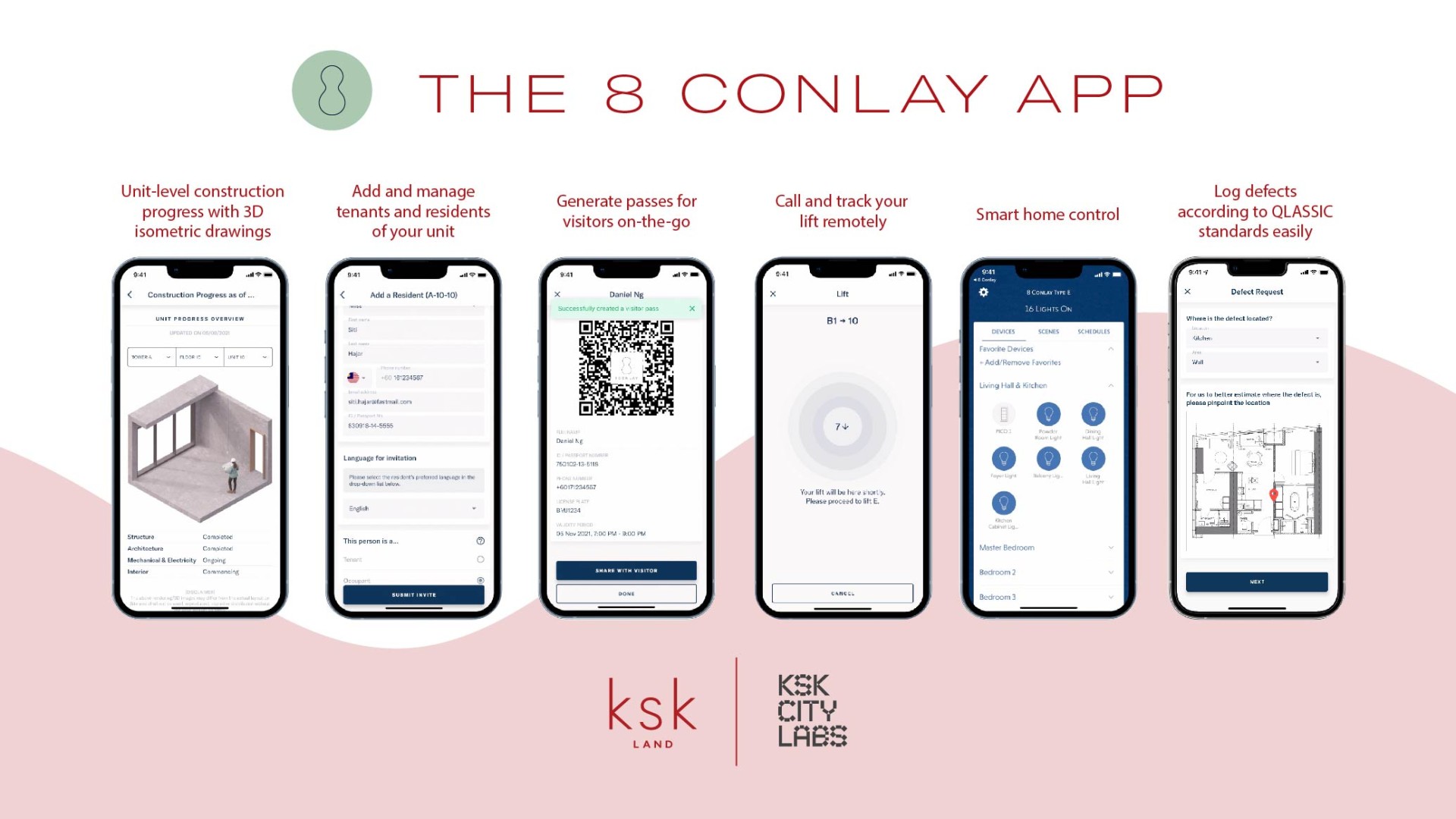 KSK Land's maiden development, 8 Conlay, reflects the company's vision to craft bespoke properties that prioritise design, craftsmanship and lifestyle. KSK Land is a future-forward player in the international real estate scene, with its focus on lifestyle, tech and placemaking underpinned by the importance of sustainability.
8 Conlay is an integrated mixed-use development comprising a five-star Kempinski Hotel, lifestyle retail quarters and branded residences called YOO8 serviced by Kempinski and designed by Steve Leung and YOO (Tower A) and Kelly Hoppen for YOO (Tower B).
Powered by KSK Land's in-house proptech arm KSK City Labs, KSK Land has developed an all-in-one resident service mobile app to create unique experiences for luxury living and elevate benefits for both developers and customers in our community and the real estate landscape.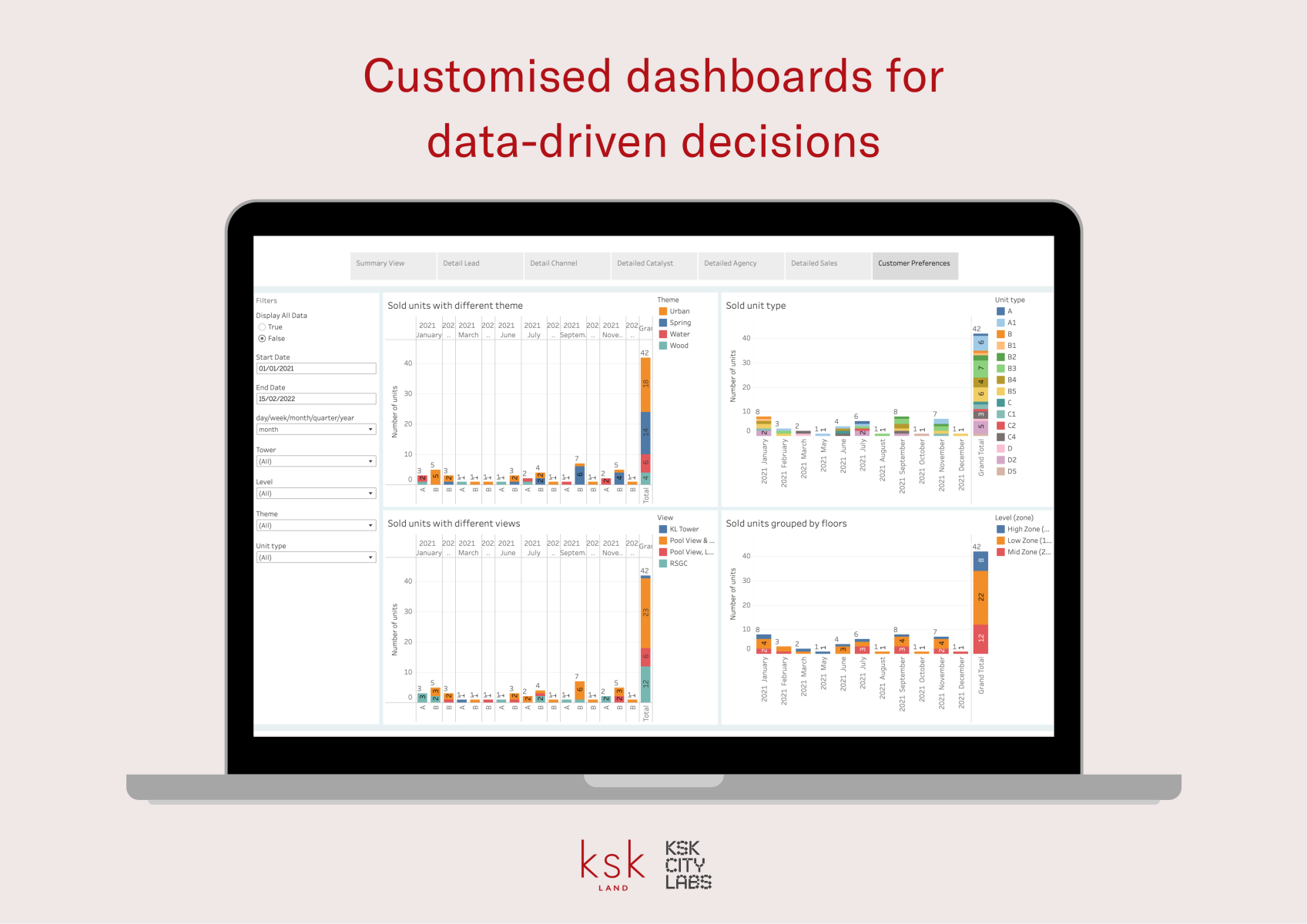 The 8 Conlay resident service app enables access to a hassle-free experience for residents of the development and future residential projects. The app serves to elevate residents' experiences through features that enable them to manage their homes, access a suite of luxury lifestyle services and stay connected to community events that are happening in the development, all through just one single app.
The features in the app cover the entire homeowner's journey from purchase to residency, to property management. This includes features such as a virtual sales gallery, construction progress, access management, remote lift calling, smart home controls, visitor management, event and facility bookings, tenant management, and an intercom for direct access to Kempinski's Lady-in-Red hotel services.
Since every property unit is unique, and market conditions are constantly changing, pricing homes requires constantly evolving solutions. KSK Land has recognised that modernising the conventional, manual process of pricing homes could benefit developers by improving sales, marketability, and financial returns.
KSK Land has developed a web app powered by their AI-driven dynamic pricing engine to ensure the financial interest of the owners is taken care of through fair and accurate pricing of units. The app can also constantly track financial health to secure the profitability of the development.
For the first time ever in the Malaysian property development space, KSK Land has partnered with Delve by Google, an AI-driven generative design tool. By utilising AI results, KSK Land can quantitatively value units based on variables that contribute to a homeowner's quality of life, which has never been considered in conventional property pricing.
Since the conception of the AI-driven pricing engine within KSK Land, it has provided the company with the ability to do effective iterations on prices to accommodate customer and market demand.
To find out more about the 8 Conlay mobile app, download it now on Apple App Store, Google Play Store, and Huawei AppGallery