PETRONAS takes home Information Management - Oil & Gas award at Malaysia Technology Excellence Awards 2022
Its initiative to implement a strategic dashboard has provided transparency and visibility for timely and data-driven decision making.
Petroliam Nasional Berhad (PETRONAS) has received the Information Management - Oil & Gas award at the Malaysia Technology Excellence Awards 2022 for its implementation of the GO Dashboard.
The dashboard was conceptualised and brought to life to allow its leadership team to oversee the Gas Business operations in Malaysia.
Adopting agile methodology, the project team consolidated critical information that depicts the status of operational assets within the business value chain. The initial visual dashboard was implemented using the MS PowerBI platform. Next, the team gained significant traction through continuous iterations and improvements via product management, prioritisation of data convergence and integration efforts from existing systems.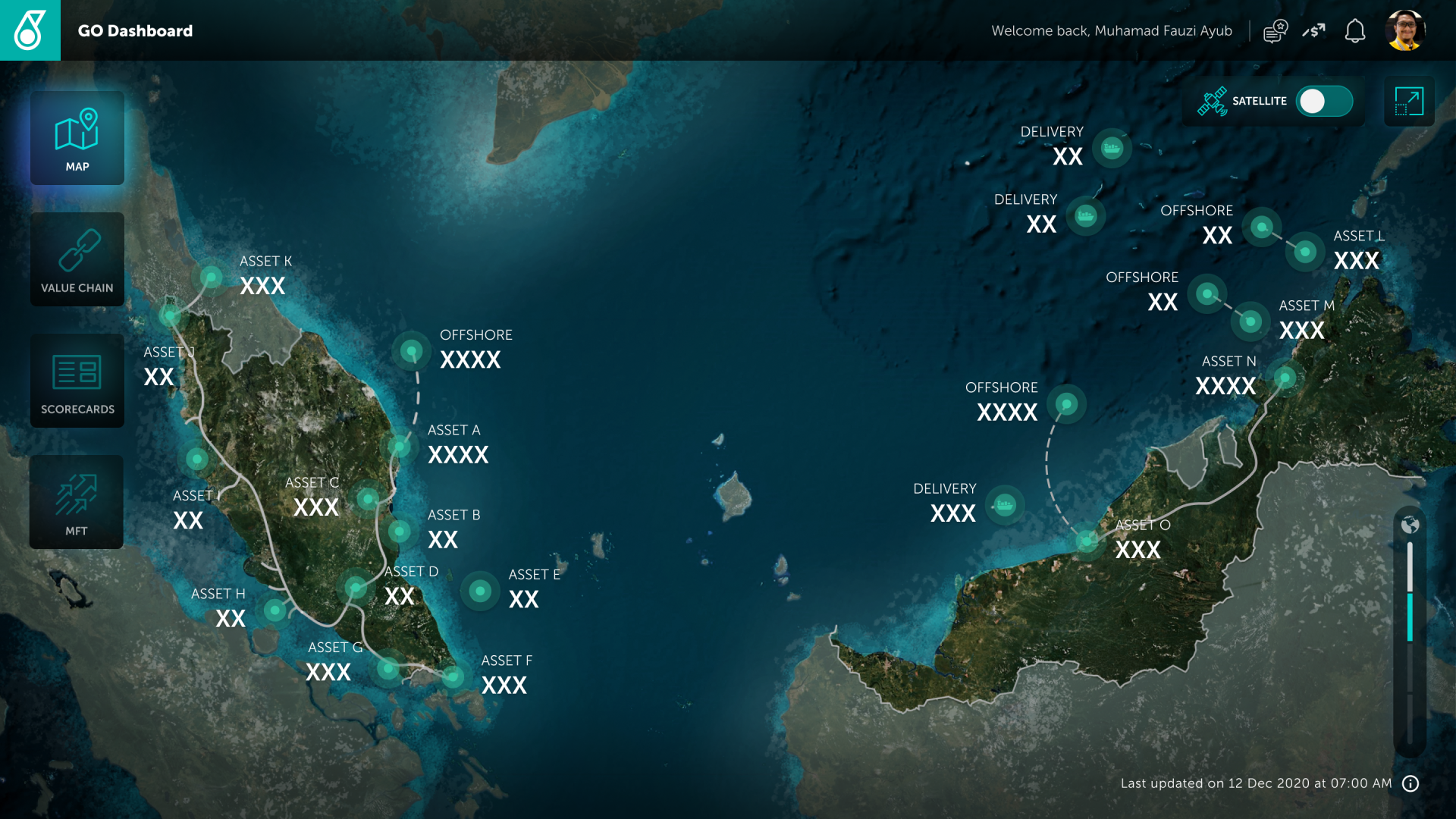 The dashboard was further enhanced using modern web-based technologies that are better suited for the incorporation of interactive features for the target users. Capabilities to gather in-depth and near real-time information from PETRONAS Gas Business assets operations were also incorporated into the solution.
The implementation of GO dashboard has also improved the organisation's Process Cycle Efficiency (PCE) by 23% on information reporting and redundancies elimination to ensure quicker information delivery.
PETRONAS' leadership team is now able to visualise Gas Business' asset health and business operations in almost real time basis, from their handheld device or laptops.
Currently, GO dashboard has a reported user utilisation rate of 100% to date and has obtained Customer Effort Score of 6.0 out of 7.0.
Their successful conceptualisation and implementation of the technology has been recognised by the Malaysia Technology Excellence Awards. The prestigious awards programme recognises exceptional companies who are riding the disruption wave and are leading the technological revolution and digital journeys of their respective industries to boost Malaysia's fast-growing economy.