PSB Academy Bags Award for Expansion of its City Campus – STEM Wing
Its new dedicated STEM Wing facility was recognised in the SBR National Business Awards.
The expansion of PSB Academy City Campus has stunned many with its impressive $10m new STEM Wing.
Located in the heart of the city at Marina Square Mall, the new premises bring together high-tech and industry-approved laboratories and facilities to bolster science, technology, engineering, and mathematics (STEM) education for students.
The STEM Wing adds more than 35% of additional space to the current campus, designed to accommodate the growing demand for programmes and resources in the STEM fields, which have become increasingly important in today's economy.
PSB Academy's STEM Wing, which opened for full operations in November 2022, will be the first STEM facility of its kind to be available in a mall. According to the Academy, it has taken great care in selecting, planning, and building the expansion, taking into consideration the environmental and safety aspects of the STEM Wing.
Commenting on the prestigious win, Derrick Chang, CEO of PSB Academy said, "We are delighted to receive this recognition for our expansion efforts, which underscores our commitment to providing our students with the best learning experience. The PSB Academy STEM Wing is a dedicated STEM facility that integrates cutting-edge technology and industry-approved equipment to prepare students for the demands of the future workforce. By investing in STEM education, we are equipping our students with the skills and knowledge they need to excel in today's fast-paced and ever-evolving economy."
The STEM Wing features innovative renewable energy machine trainers with interactive software, hydraulic benches, 3D Printers aimed at introducing additive manufacturing technology, and more. As part of the campus, new laboratories will include high-tech gadgets such as 3D cameras, gas metalysers, gel imaging systems, and rotary evaporators across both Sports Science and Life Science laboratories.
The launch of the new Wing is accompanied by updates to the Academy's curriculum to create more industry-relevant courses and certifications. PSB Academy is constantly striving to strengthen its programmes in Artificial Intelligence, Blockchain, Data Science, Robotics and Health and Life Sciences to meet the demands of a changing job landscape.
The STEM Wing has also introduced new and innovative courses that are not widely available in Singapore.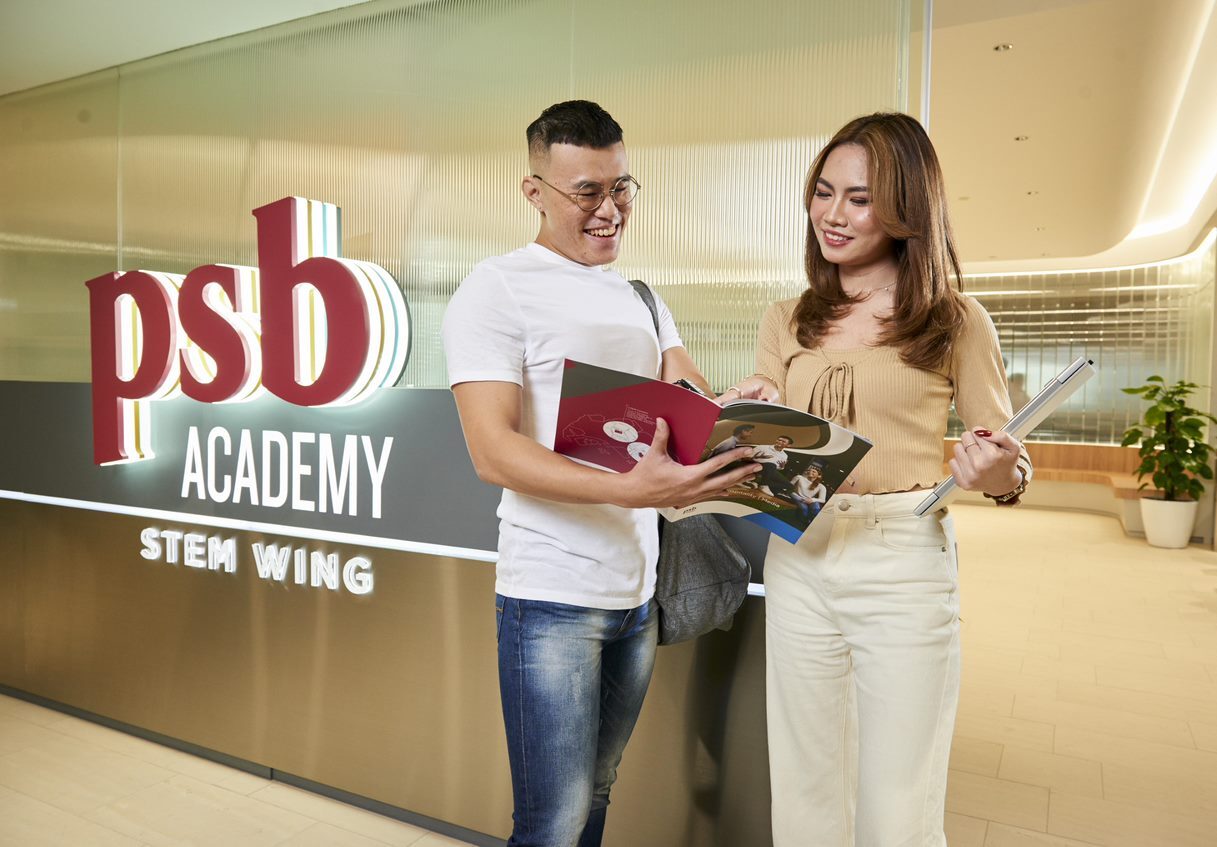 For example, the Academy offers a Bachelor of Science with Honours in Cyber Security from Coventry University, which is designed to provide students with the skills and knowledge required to secure networks and protect data from cyber threats.
This course is in line with Singapore's efforts to develop a strong cybersecurity workforce. These initiatives have helped to develop a highly skilled and competent workforce that is well-equipped to tackle the challenges of the future.
For this development, the Academy was given an award in Education in the recently concluded SBR National Business Awards.
The prestigious annual awards programme launched in 2016 honours local and homegrown companies in Singapore and recognises outstanding projects that greatly contribute to Singapore's fast-growing economy.
The judging panel took into consideration the many ways this improvement has contributed to the education landscape in Singapore.
First is its emphasis on industry-relevant and hands-on learning experiences which help students develop skills that are relevant to the current job market and to better prepare them for their future careers. The Academy has designed its courses to provide students with practical skills that are in demand in the industry, such as coding, data analytics, and cybersecurity.
Second is its use of cutting-edge technology in teaching and learning. For example, the STEM Wing's robotics lab provides students with hands-on experience in building and programming robots, which help develop their problem-solving skills.
The panel also considered how PSB Academy's STEM Wing is a flexible and adaptable facility that is well-positioned to respond to changes and progressive opportunities in the fast-paced and evolving STEM landscape.
The SBR National Business Awards is presented by Singapore Business Review Magazine. To view the full list of winners, click here. If you want to join the 2024 awards programme and be acclaimed for your company's exceptional contributions to the local business landscape in Singapore, please contact Bianca Peñaranda at bianca@charltonmediamail.com.