SAESL wins award in Aviation for project amplifying its 'Speak-Up Culture'
The company launched this through its Behavioural Based Safety programme.
Drawing from the objective to enhance its 'Speak-Up Culture' through proactive identification and positive reinforcements, Singapore Aero Engine Services Private Limited (SAESL) launched the Behavioural Based Safety (BBS) programme as a supplement to its existing Quality and Safety Management System.
Its implementation aimed to encourage the willingness to report from all levels, and to likewise discourage undesired actions. The implementation focused on setting up positive norms through peer-to-peer modelling and recognition.
Although BBS primarily involves a grassroots approach, it requires endorsement from management to establish a company-wide sustainable effort. To support this, a BBS video was developed and broadcast internally.
The video comprises keynotes from the management team, including the Chief Executive Officer, and discussions on positive behaviour-related scenarios.
To reinforce the programme, SAESL initiated regular safety walks known as "Narrate and Demonstrate" and the "Gemba Walk".
It is embedded in the management training that safety walks should be centred on direct communication with the staff at all levels and to garner feedback for improvement. This approach has given opportunities for active coaching and engagement with the staff to enhance its 'Speak-Up Culture'.
The BBS programme aims to improve both employee and product safety through engaging, motivating, assisting, reinforcing, and sustaining safe behaviours. Referencing the progression of Hudson's Safety Culture Ladder, SAESL is fostering a "Proactive Culture" which would be achieved when peer-to-peer observations are integrated into the daily routine, and over time it sets up the "way things are done here".
Key performance indicators are set to ensure that SAESL remains on track to its implementation objective. As the BBS programme is an ongoing programme, SAESL is actively looking for ways to advance or develop its culture.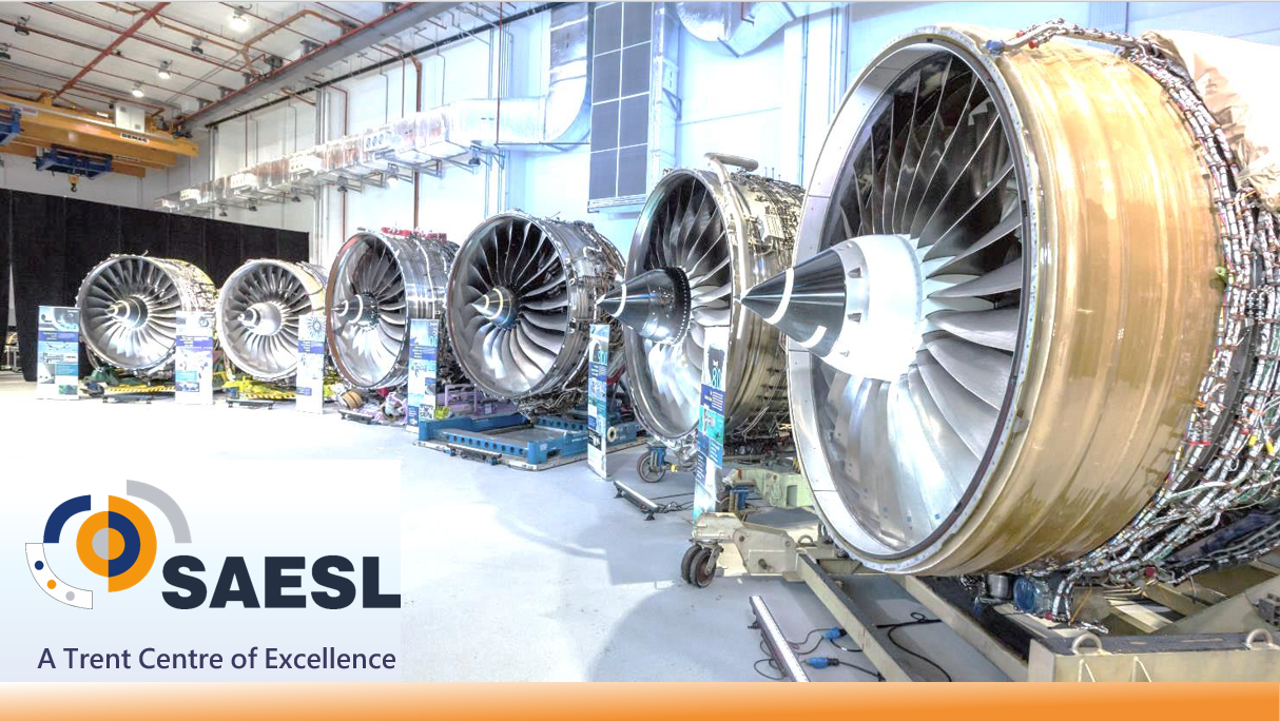 For this programme, SAESL was given an award in Aviation in the recently concluded SBR National Business Awards.
The prestigious annual awards programme launched in 2016 honours local and homegrown companies in Singapore and recognises outstanding projects that greatly contribute to Singapore's fast-growing economy.
In giving this award, the judging panel took into consideration the various efforts and milestones of the company.
The company identified that there is a need for its operation departments to perform analysis on the collected data to develop their improvement projects with the Cross-Functional Team consisting of Engineering, Quality, Operations, and Planning.
It also took note of improvement projects arising from BBS observations. Each developed initiative was implemented and successful in either eliminating or significantly reducing hazards pertaining to product and employee safety.
Since the implementation of the programme, there was a successful shift towards behaviour-related proactive reports. Numbers doubled from 2,273 in 2021 to 4,671 in 2022. There was also a satisfactory level of traction gained from the programme with a total of 1,731 BBS observations clocked, and 99% of its employees trained.
The training is now part of the new hires' induction programme. According to the company, the BBS journey continues toward its ultimate measurement of success: when the behaviour intersects with its values and culture not just as a programme, but as a way of life in the company.
The SBR National Business Awards is presented by Singapore Business Review Magazine. To view the full list of winners, click here. If you want to join the 2024 awards programme and be acclaimed for your company's exceptional contributions to the local business landscape in Singapore, please contact Bianca Peñaranda at bianca@charltonmediamail.com.