Splunk: Championing Data Innovation and Security for SMEs
In today's modern business environment, data innovation is helping leading enterprises to blaze a trail to be more efficient and competitive.
The latest Economic Impact of Data Innovation 2023 report, by leading data platform provider Splunk, shows that enterprises with a mature data innovation practice are more resilient and exceed their earnings targets twice as fast as businesses that are just starting their digital journey.
This study of 2,000 organisations also revealed that data innovation leaders enjoy a 9.5% increase in gross profits as a result of their intelligent data usage. In Singapore, over 60% of respondents also shared that at least 20% of the organisation's total revenue comes from its data-driven services and products.
On the other hand, businesses that are less data mature not only lag in resilience, efficiency and revenue growth, but also in security capability, leaving them more vulnerable to cyber threats and attacks.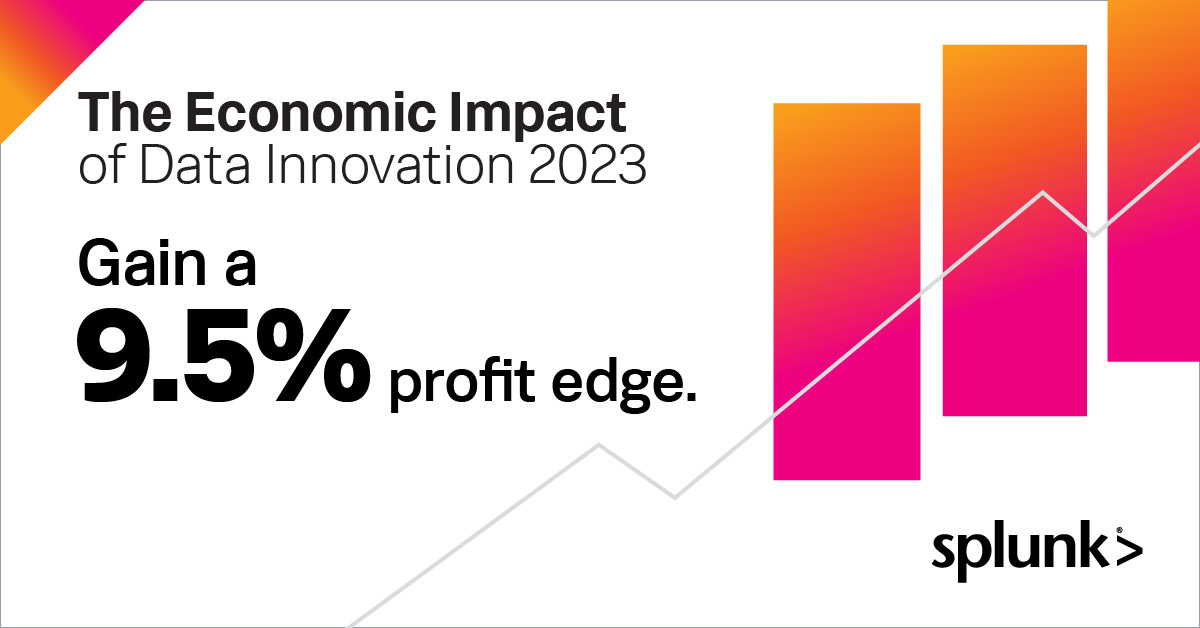 Splunk's State of Security Report 2022, an annual global research report conducted to examine the security issues among enterprises, showed that about 49% of polled organisations have suffered a data breach in the past two years, an increase from 39% in the 2021 survey. As a result, 59% of security teams surveyed had to spend significant time and resources to remediate the issues, up from 42% previously.
"Comparing the findings between 2021 and 2022, one thing is clear – globally, organisations have seen a concerning increase in attempted cyberattacks," said Raen Lim, Splunk's Group Vice President for Asia.
"With the rise of security threats and bad actors, coupled with a disruptive landscape and a complex technology environment, we see that security leaders are actively taking steps to address these challenges and to enhance their security posture," added Lim.
Lim is responsible for driving Splunk's revenue growth across key markets in the region, and has more than 20 years of experience in sales, market and business development, as well as channel recruitment and enablement.
Such comparisons highlight the disparity between data innovation and security leaders and beginners, usually comprising small and medium-sized enterprises (SMEs). Clearly, there is a need for SMEs to modernise and develop digital capabilities to bolster their business resilience and future success.
The Rise of Cyber Security Awareness
Given their limited resources, SMEs can't do it alone. They urgently need the support of private and public sectors, which has given rise to the SG Cyber Safe Partnership Programme that was launched last October.
The programme is a national cybersecurity initiative to battle cyber threats, where Splunk has stepped up as a pioneer Advocate Partner. The programme entails Splunk working with Cybersecurity Agency of Singapore to promote the Cybersecurity Toolkits for Enterprises, which will equip businesses with tools and resources to improve enterprise cybersecurity capabilities and drive the adoption of baseline security standards.
Splunk employs over 7,500 team members in almost 40 offices in 30 countries globally. Supporting more than 20,000 customers around the world, including 96 of the Fortune 100, Splunk has the expertise and solid track record to investigate, monitor, analyse and act on data at any scale. The company's platforms remove the barriers between data and action, allowing them to know what is happening within their organisation and turn data into doing.
To help get government agencies and businesses of all shapes and sizes up to speed in their cybersecurity approach and modernisation efforts, Splunk is set to participate in GovWare 2022 from 18 to 20 October at Marina Bay Sands Expo and Convention Centre in Singapore. GovWare is an annual exhibition and conference that showcases cybersecurity products and services in Asia.
In addition, the data platform leader is the main sponsor of Singapore Cyber Conquest 2022. Held at GovWare, the event features Splunk's popular Boss of the SOC (BOTS) competition, and will welcome 60 students across the region to learn and compete with their enhanced cybersecurity skills to answer real-world questions and security-related incidents.
Advocating Data Security
Splunk's participation in GovWare is part of its commitment and advocacy to increase awareness among businesses – be they large organisations or SMEs – about the importance of data security and innovation, and to strengthen their ability to navigate today's challenges.
"Organisations need to consider the ability to consolidate their data and to have full stack visibility across their operations because they need the capabilities to make decisions and act in real-time. Full visibility is paramount in security operations as well,'' Lim emphasised.
Lim added that with tool sprawl across technology environments, many businesses are struggling with data fragmentation and blind spots. As a result, it is difficult to track business processes from end to end, making it more cumbersome to find root causes or opportunities for optimisation.
"Data platforms such as those offered by Splunk provide an end-to-end contextual view of data to rapidly identify insights that can help businesses fuel innovation, improve customer experience and build business resilience," Lim shared.