Boustead DCNS Naval Corporation Sdn. Bhd. bags two trophies in SBR Malaysia Management Excellence Awards 2021
BDNC CEO Feroz Razi Ramli spearheads his team towards promoting local content in supporting the MRO for the Royal Malaysian Navy's submarines.
Boustead DCNS Naval Corporation Sdn. Bhd. (BDNC) has clinched the 'Team of the Year' award whilst its CEO Feroz Razi Bin Ramli, has won the 'Executive of the Year' accolade for the Aerospace and Defense category in the Singapore Business Review Malaysia Management Excellence Awards 2021.
The inaugural awards event recognises business leaders, innovators, and teams whose initiatives have brought tangible business gains for the success of their organisations.
BDNC is a joint venture company between Boustead Heavy Industries Corporation Berhad (BHIC) and Naval Group of France, a leading global defence contractor. As the sole provider of submarine MRO services in Malaysia, BDNC is entrusted to provide In-Service Support (ISS) and Refit services to the Prime Minister's Class Scorpene submarines of the Royal Malaysian Navy (RMN) manufactured by Naval Group. BDNC was established in 2009 with an aim to develop local skills and capabilities in undertaking the MRO of submarines.
Feroz, who is also an RMN Naval Reserve officer, has steered BDNC towards fulfilling all of its contractual deliverables. His efforts in championing the cause of developing local talent in the defence industry especially in submarine MRO, in support of the Malaysian government initiatives, is recognised within the local defence circle. He initiated the localisation initiative programme which supports the Vendor Development Programme established by the Government of Malaysia (GoM) to manage the performance of Bumiputera and local vendors. Thanks to his efforts, BDNC has thus far succeeded in localising the submarine maintenance work to over 150 Malaysian-owned companies with more than RM700m contract values awarded.
In line with Malaysia's aspiration to produce local talents whilst reducing the country's dependence on foreign experts, Feroz implemented the Transfer of Know-How (TOKH) initiative. This programme has successfully contributed to the increase in the number of local talents from 25% in 2009 to 96% in 2020. In addition, it has boosted the competencies of Malaysians in handling various activities in submarine MRO. This has put several Malaysians in leadership positions in this highly complex field and has etched BDNC's name amongst the leading players in the region in the defence and security industry.
Another effort led by Feroz is the establishment of the BDNC Deep Green Circle (DGC) Team in 2009. As part of the Centre of Excellence that brings together associates from different disciplines, this DGC team has been recognised as among the key drivers that contribute to the development of local technology and capability in submarine MRO. The team has contributed to BDNC attaining an impressive record-breaking Operational Availability day, far surpassing the targeted OA days for the RMN submarines from 2019 to 2021.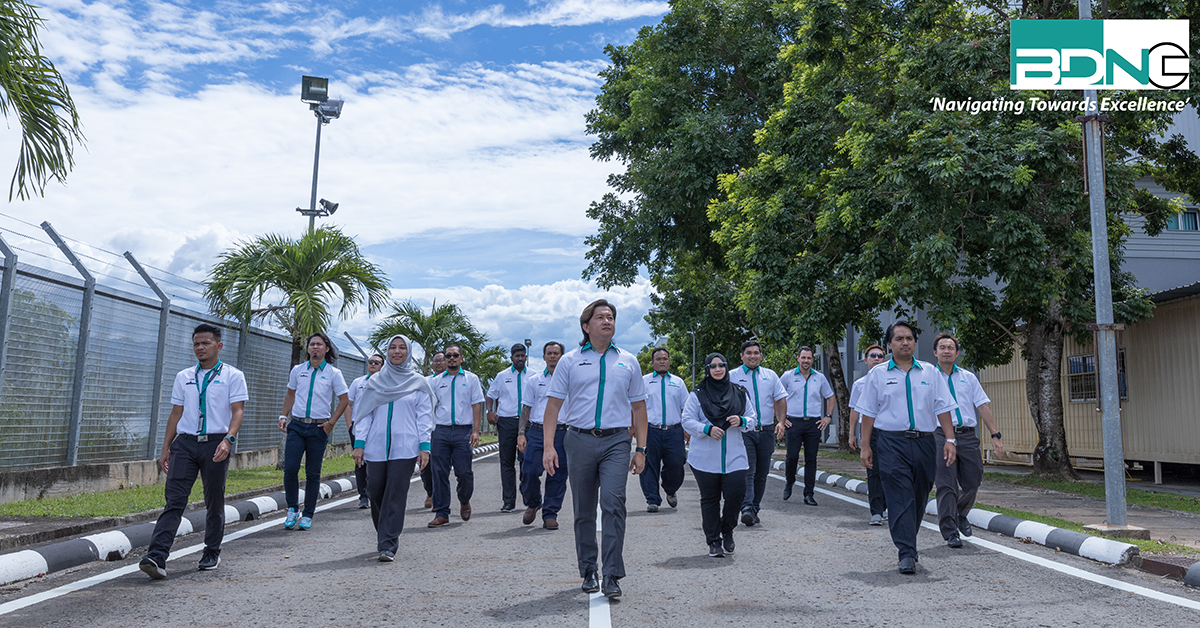 As the leading deliverer of the ISS and Refit for the Prime Minister's Class Submarines for the RMN, BDNC has managed to provide the OA for each submarine and at the same time fulfilling its 100% Industrial Collaboration Programme (ICP) requirement of the GoM. BDNC is also counted upon by the RMN to give full engineering support to its fleet of submarines through the issuance and certification of diving safety-related maintenance conformity.
BDNC is fully committed to developing local content in innovation and protecting Malaysia's intellectual property. It is currently managing more than 10,000 documents related to the upkeep of the RMN submarines. To manage them efficiently, BDNC has invested in three online systems developed locally. They are e-Hazardous (an application used in monitoring hazardous work permits), BDNC Identity Detection System (used in monitoring record for staffs, subcontractors and visitors to BDNC), and BDNC Equipment Tracking System (used to track the movement of equipment onboard and outboard the submarines).
As a result of these initiatives, BDNC has managed to optimise the operational availability of the submarines and has generated cost-saving of approximately RM10.2 million in 2020 and 2021, subsequently about RM1.5 million annually. By promoting local capabilities to attain tangible gains in the areas of operations and finances, BDNC has enhanced its reputation as a company that aims to navigate its passage in servicing its esteemed clients with excellence.
As part of the continuous effort in promoting good governance and processes, BDNC has been certified with ISO 9001:2018 (Quality Management System), ISO 45001: 2018 (Occupational Health & Safety Management System), ISO10007: 2018 (Configuration Management) and recently with ISO37001: 2018 (Anti Bribery Management System).
With the current performance and future intent, BDNC is excited to embark on the next phase of the journey, steering to greater heights.
For its capabilities, achievements and relentless efforts to build and leverage on local expertise and promote Malaysian content in submarine MRO, BDNC fully deserves the Malaysia Management Excellence Awards 2021.