Kuok Singapore Limited (KSL) Wins Big at 2023 SBR Technology Excellence Awards
The company's groundbreaking virtual assistant improves the efficiency, accuracy, and accessibility of corporate services provided to Kuok Singapore Limited's business units and employees.
KSL Corporate Services Pte. Ltd. (KCS) has been awarded the prestigious SBR Technology Excellence Award for Automation - Business Services for its virtual assistant, KAIVA.
Now in its fifth year, the prestigious awards programme lauds companies that ride the digital disruption wave with technological innovations that have successfully transformed industries and business models, from merely adapting to the changing needs to going beyond expectations.
KAIVA is a virtual assistant that leverages various cutting-edge technologies such as Robotic Process Automation, Integration, and Artificial Intelligence to automate backend processes and provide high-quality services to users. By automating processes from the backend, KAIVA can take user requests and provide high-quality services without requiring additional manpower.
KAIVA covers IT, HR, finance, and compliance services and streamlines processes, such as user access management, approval workflows, and financial reporting, to increase efficiency, productivity, and accuracy.
Since going live in 2022, this innovative virtual assistant has already achieved more than 4000 man-hours of annual productivity savings and provides 24/7 services to users. The implementation of KAIVA has also improved the accessibility and convenience of corporate services for users, particularly helpful for overseas users in different time zones.
One of KAIVA's significant achievements is the automation of the Sanctions Screening Request process for suppliers, customers, and business entities, which has greatly improved the efficiency of the screening process with round-the-clock fast responses and reduced human intervention required for the tasks.
It also streamlines the approval workflow, making it seamless for users, reducing processing times, and providing faster and more efficient service. It extracts financial data during the night, generates useful reports, and sends them to relevant stakeholders the next morning, saving time for finance users and allowing them to focus on other valuable tasks. This feature of KAIVA has proven to be a great benefit to the finance team and has improved overall efficiency and accuracy in financial reporting.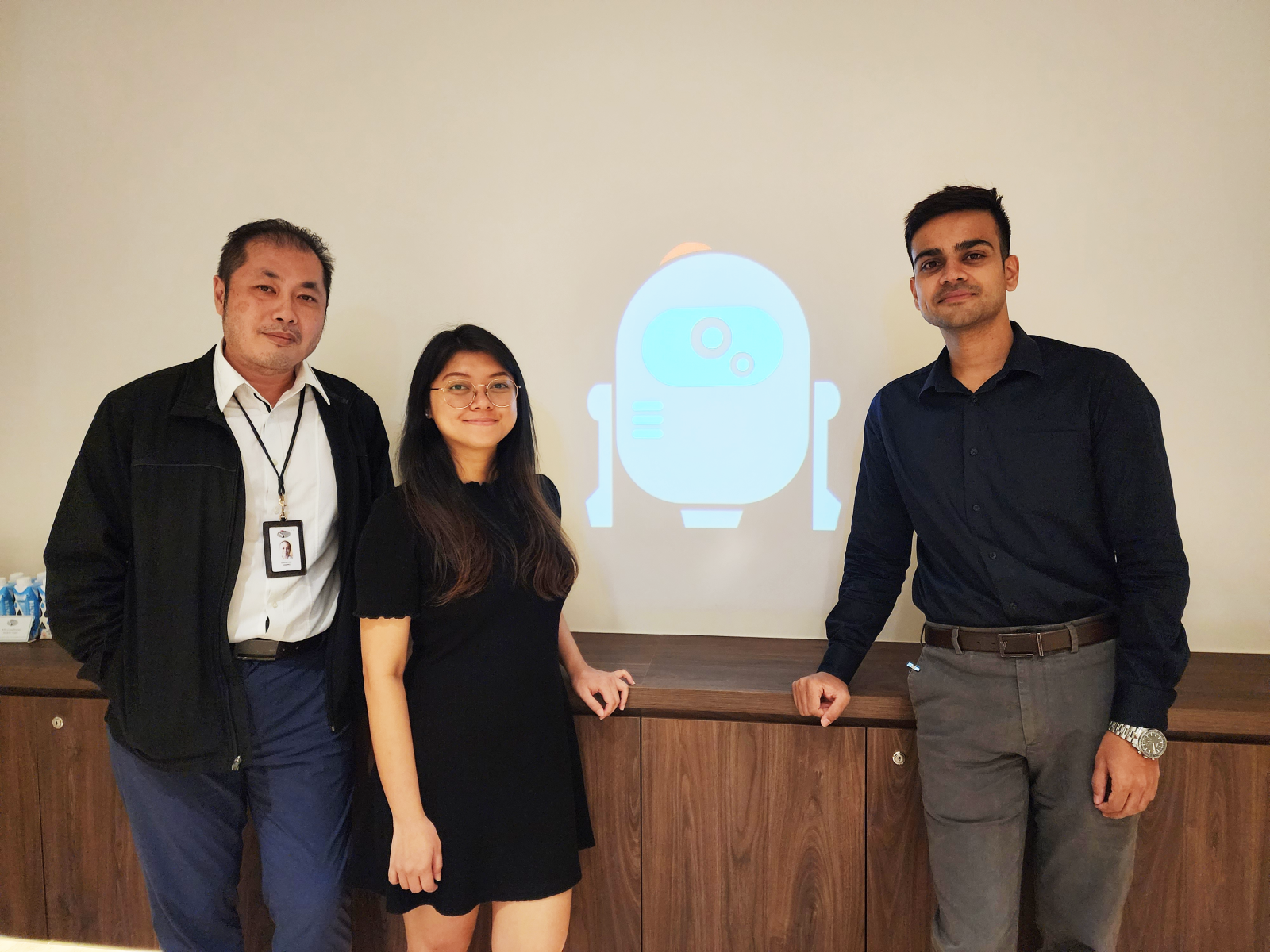 Another successful business case for KAIVA has been User Access Management for Business Units, safeguarding key systems and applications from unauthorised access and preventing data leaks. KAIVA's sophisticated access management automation ensures that only authorised personnel can access sensitive information, providing an extra layer of security for Kuok Singapore Limited.
KSL said that it will continue to train KAIVA to handle more processes and workflows. They vowed that the next version of KAIVA will be equipped with NLP capability, allowing the virtual assistant to communicate with users more naturally and better understand requests. As a result, this will further improve the efficiency and accuracy of its services and provide an even better user experience for Kuok Singapore Limited.
Moreover, the continued development and improvement of KAIVA will help Kuok Singapore Limited provide high-quality corporate services efficiently and effectively, positioning the company for success in the digital age.
The SBR Technology Excellence Awards is presented by Singapore Business Review Magazine. To view the full list of winners, click here. If you want to join the 2024 awards programme and be acclaimed for your company's outstanding contributions in pursuit of technological innovation, please contact Jane Patiag at jane@charltonmediamail.com.