Sumitomo Mitsui Banking Corporation wins SBR Technology Excellence Awards 2022
Leading global financial institution SMBC successfully launched a digital solution to support its customers and other stakeholders with onboarding and accelerating their decarbonisation journey.
Sumitomo Mitsui Banking Corporation (SMBC) has received the Digital Financial Services Award in SBR Technology Excellence Awards 2022. Now in its fourth year, the prestigious awards programme lauds companies who ride the digital disruption wave with technological innovations that have successfully transformed industries and business models, from merely adapting to the changing needs to going beyond expectations.
Reduction of GHG emission is one of the key priorities for corporations, and complying with various standards and regional regulations, disclosing GHG emission data and continuing activities to reduce the emissions become an up growing challenge.
As a trusted market leader in Sustainable & Green Finance, SMBC has itself been one of the first few banks to onboard global, regional and national ESG related initiatives in its markets. Beyond having digital innovation at the heart of its business strategies, SMBC sees a greater importance in employing technology in meaningful ways that speaks to the needs of its customers and the environment.

Making sustainability a reality with digital
In 2021, SMBC led the initiative to provide digital tools in helping customers accelerate their decarbonisation journey. As ESG expands as a focus area for most and more businesses are challenged to manage it promptly and purposefully. Corporates need to acquire data from its departments and suppliers around the globe, to quantify the scope of one, two, and three emissions, and to calculate the emission quantity based on various conversion ratios. For Scope 3, corporations also need to gather carbon footprint data from their suppliers, and it becomes much more demanding for small and medium enterprises (SMEs).
Committed to achieving net-zero emissions and to help customers on their decarbonisation journey, SMBC has launched an easy-to-use digital solution to cover the entire workflow of decarbonization, named "Sustana".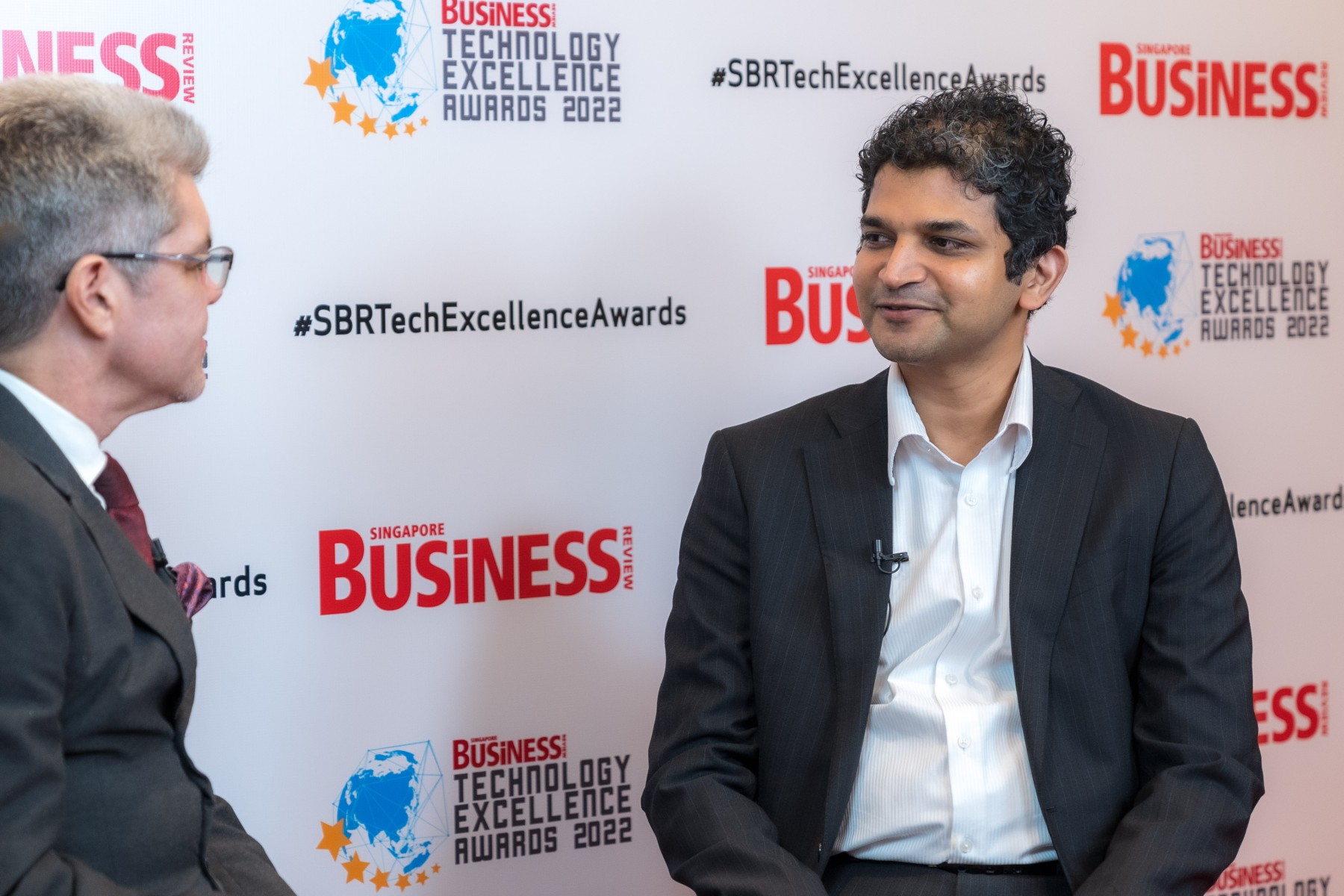 Mayoran Rajendra, Executive Director of Asia Innovation Center of SMBC shared the aspiration as "the digital solution is to help corporate clients with deep-tier supply chains as well as SMEs to eliminate all the burden of acquiring data, analysing, and visualising the trend of GHG emissions, and to provided actionable insights to reduce emissions."
SMBC's solution starts with an intuitive user interface to navigate the user to input the required data without any prior knowledge and inbuilt all the relevant conversion equations to comply with the corresponding standard and regulations to automate the quantification. The solution is developed through open innovation with relevant technology partners.
After the successful completion of customer trials with 50 companies in Japan for this solution, there was a significant improvement in the transparency and accuracy in quantification of GHG emission. SMBC plans to expand its digital capabilities to provide recommendations around the transition of energy sources to renewables, upgrading the equipment energy efficiency based on data analytics and helping customers make data-driven decisions.
Watch the interview below to know more about their winning project: