Chart of the day: 91% of S'poreans say inflation is getting personal
Rising inflation is one of the two most important concerns for Singaporeans.
This chart from Blackbox shows the extent how which Singaporeans are feeling the impact of inflation and price increases in several areas.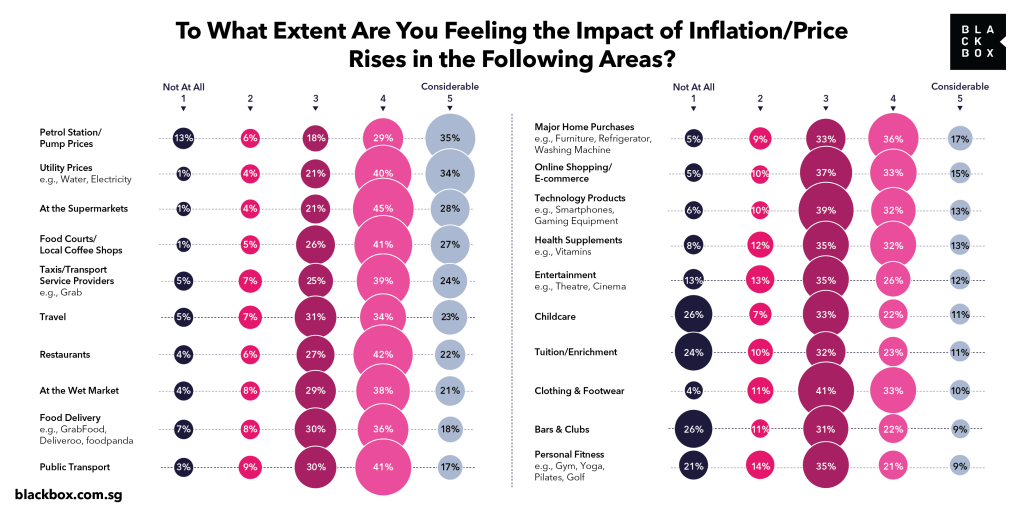 The chart shows that the impact is felt the most in petrol prices, utility prices, and at the supermarkets.
91% of surveyed Singaporeans said that inflation is having an impact on them personally, with 37% saying it has a significant impact.
55% have stated that the government handled inflation badly.