Chart of the day: Core inflation rises to record breaking 3.3%
This is the highest since core inflation hit 3.5% in January 2012.
This chart from the Monetary Authority of Singapore (MAS) shows that core inflation rose from 2.9% in March to 3.3% in April.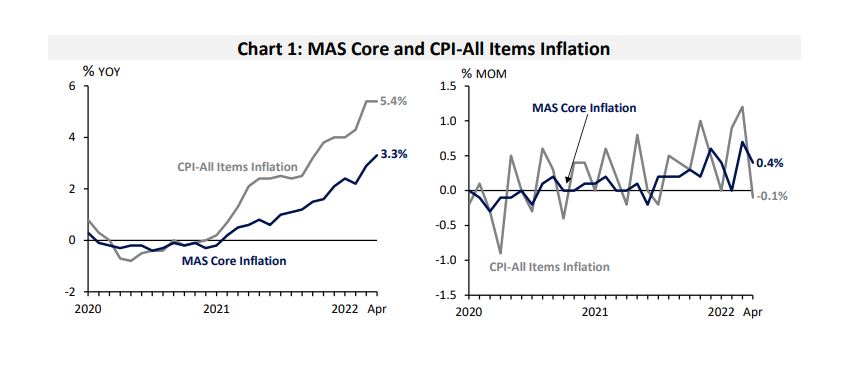 According to MAS, the increase was driven by higher inflation for food, retail and other goods, as well as electricity and gas.
The chart also shows the consumer price index (CPI)-all items inflation came in at 5.4% year-on-year (YoY) in April, unchanged from the preceding month.
On a month-on-month basis, core CPI rose by 0.4% whilst CPI-all items fell by 0.1% in April.
"CPI-all items inflation stayed at 5.4% YoY in April, as higher inflation for food, retail & other goods, and electricity & gas was offset by a moderation in private transport inflation," MAS said.