Source: Luis Gomes (Pexels)
Tech workers, chefs are least likely to switch careers
Indeed linked this to the high barriers to entry among tech and culinary jobs.
Tech workers in Singapore are the least likely workers to switch careers, followed by chefs, jobs portal Indeed reported.
Among these tech jobs are full-stack developers and Java developers, of whom only 17% of job seekers have clicked on positions outside the tech sector.
This is followed by senior software engineers with an out click share of 20%, front-end developers with 21%, and Android developers with 25%.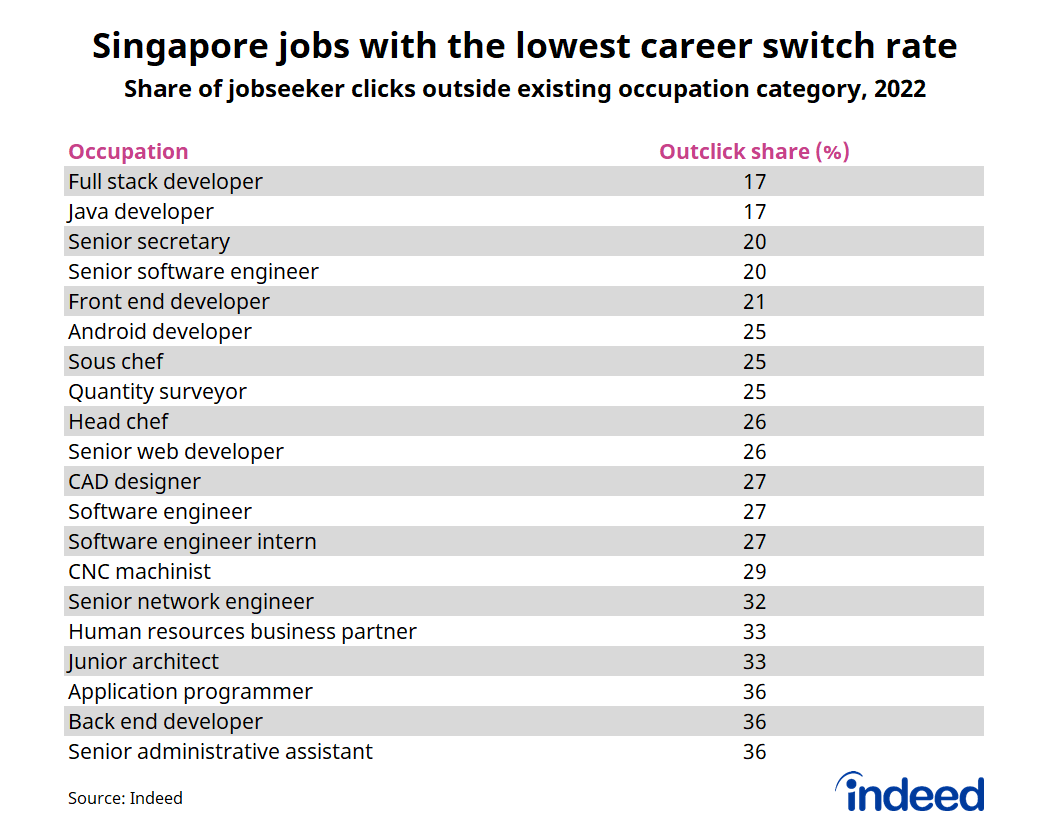 Indeed noted this implies a strong sense of professional commitment and contentment within the tech community.
Read more: More than 7 in 10 workers fear their jobs will be replaced by tech
Aside from workers in the tech sector, those in the culinary field are also less likely to change careers.
Amongst sous chefs, only 25% of clicks were for jobs outside the food preparation sector, while head chefs demonstrated a similar commitment, with just 26% of clicks directed towards non-culinary positions.
"Career changes are a natural part of the professional journey, driven by various factors such as higher pay, career advancement, personal experiences, or external circumstances like redundancy, health, or relocation. Understanding these dynamics is essential for job seekers and employers as they navigate the evolving job market landscape," Callam Pickering, APAC Senior Economist at Indeed, said.
"Overall, the data indicates that certain sectors, such as the tech sector and culinary field, inspire remarkable loyalty amongst workers. These findings highlight the importance of understanding the motivations and barriers that influence career transitions, providing job seekers and employers with valuable insights for navigating the job market."
Indeed noted that a common thread amongst jobs with low out click rates is the high barrier to entry.