Data from Singapore Institute of Purchasing and Materials Management (SIPMM)
Chart of the day: Manufacturing PMI over the years
Manufacturing output has been recovering steadily since April 2020.
Singapore's Purchasing Managers' Index (PMI) dipped marginally to 50.2 in February from 50.6 the month previous. This is according to the latest data from the Singapore Institute of Purchasing and Materials Management (SIPMM). PMI has been declining since January, when it dipped to 50.8 from 51 in December.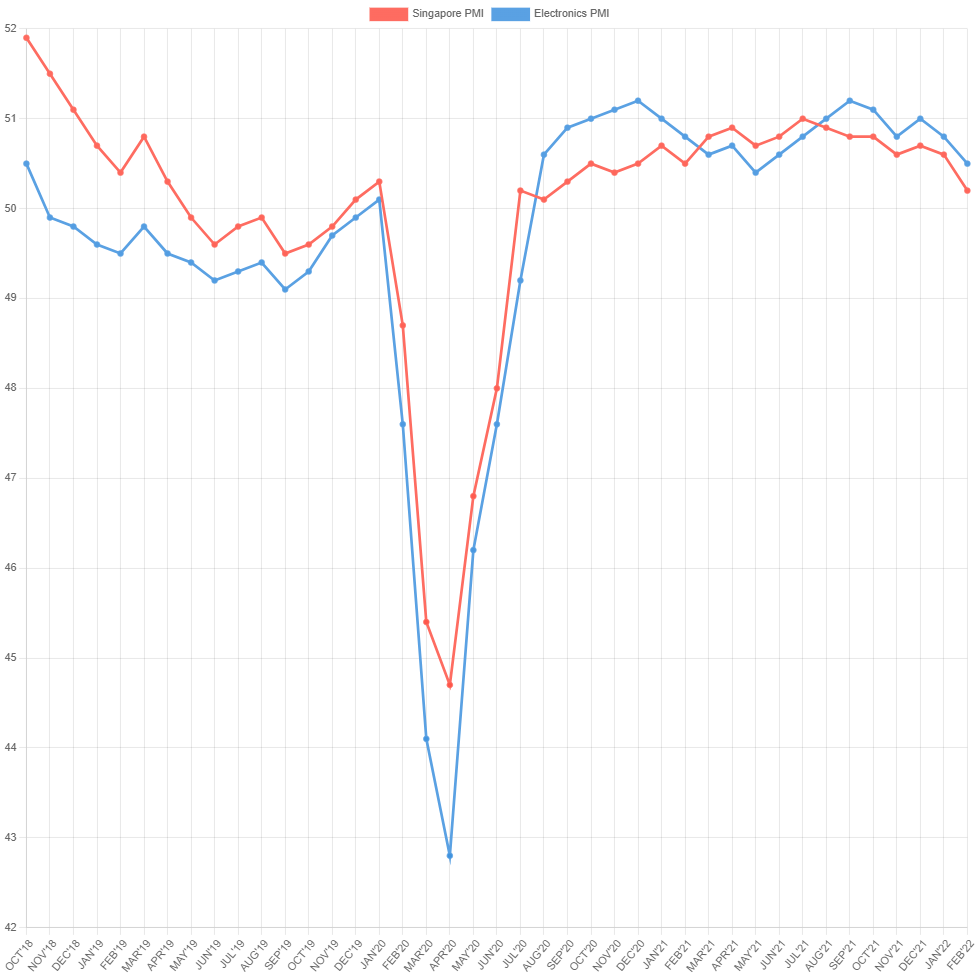 ​
Data from SIPMM
"February PMI recorded lower readings due to the lunar new year holidays, as well as a shorter month. However, the Russia-Ukraine war has heightened concerns of greater cost pressures due to supply disruption and in addition to inflation. This has dampened the earlier cautious optimism of the manufacturing sector," said SIPMM vice president for industry engagement and development Sophia Poh.
However, February's figures are still a far cry from the 44.7 recorded in 2020 April. The PMI declined sharply in 2020 February, falling to 48.7 from the 50.3 recorded 2020 January. It started recovering in 2020 May at 46.8 and eventually climbed past the 50 mark to 50.2 in 2020 July.
A PMI result of above 50 indicates that manufacturing output is generally expanding. A reading below 50 shows a contracting manufacturing output.
Read more: February PMI declines to 50.2