Staff Reporter
,
Singapore
Chart of the Day: How many workdays do you need to afford the latest iPhone?
The average Singaporean needs to work for 7.6 days to afford the iPhone 13 Pro.
The latest iPhone model, the iPhone 13 Pro, is set to sell at $1,649, with the earphones and charger sold separately.
This means that the average Singaporean would have to work for 7.6 days, provided that they use their salary in full.
This is according to Picodi's iPhone Index 2021, based on the average $5,877 gross ($4,571 net) average wage.
The Swiss will be able to pay for the latest iPhone the fastest, needing to work for 4.4 days.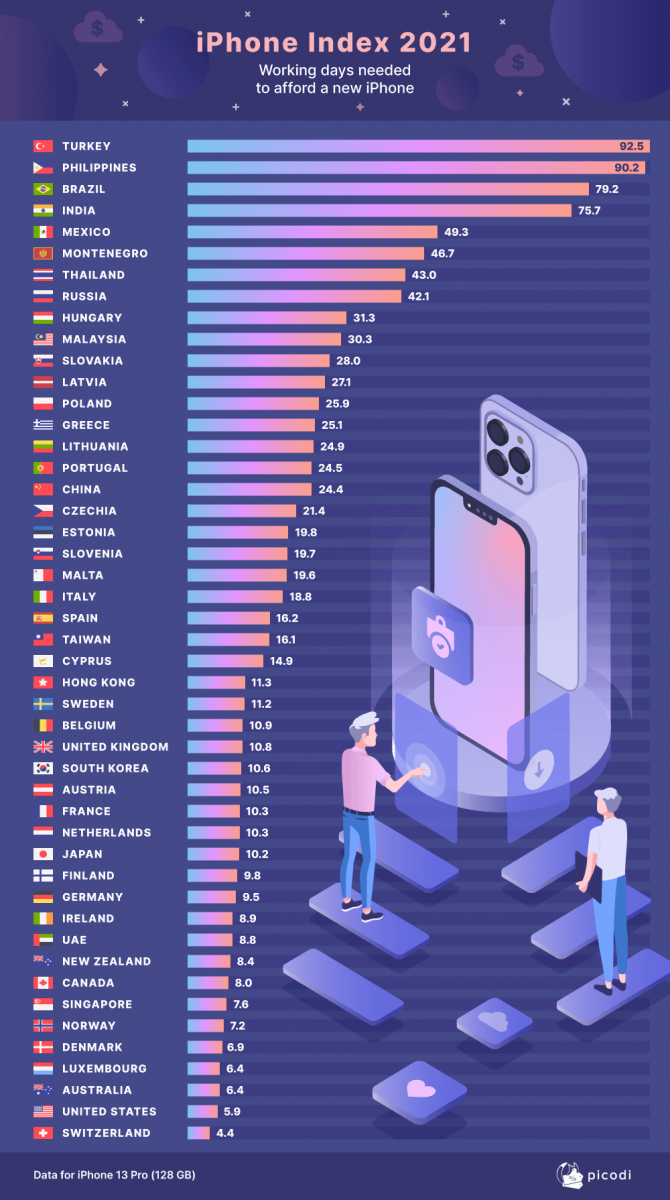 ​
Picodi iPhone index 2021