CapitaLand Investment's Virtual Influencer Rae Wins at the 2023 SBR Technology Excellence Awards
Singapore-headquartered global real estate investment management firm reinvents customer engagement with AI technology.
CapitaLand Investment's (CLI) innovative virtual influencer has won in the AI - Real Estate category at the prestigious 2023 SBR Technology Excellence Awards. This accolade recognises Rae's outstanding contribution to enhancing customer engagement through virtual technology and AI.
Rae, who was digitally created by CGI technology and powered by AI, made her debut in the digital realm in October 2020 and quickly became a viral sensation, amassing more than 1 million followers across Instagram and Weibo. Her unique virtual appeal caught the attention of high-profile international brands, including Audi, ASUS, and Origins, making her a popular choice to front marketing campaigns.
"Technology has become an even more essential part of our everyday lives since COVID-19. We set out to design Rae as a practical solution to enhance customer engagement by brands via the virtual realm, through a deepened understanding of brand-influencer relationships. With the pandemic accelerating digital adoption globally, Rae struck a chord with the younger audiences and resonated with the new generation of digital-native consumers," Tan Bee Leng, CLI Managing Director of Digital Ventures, said.
Rae also collaborated with both local and international retailers to merge the physical and virtual shopping experience, using augmented reality technology to better engage online shoppers. In December 2021, Rae teamed up with Singapore's tech-focused Funan mall to mark the festive season and the 15th anniversary of Molly, one of the most popular figurines from Chinese toy retail giant Pop Mart.
In addition to her brand ambassadorship, Rae has made her mark in the live arena, where she has spoken and engaged with live audiences using voice modulation solutions. Her collaboration with Singapore-based musician Benjamin Kheng on a music video, using text-to-speech voice generation technology powered by AI and machine learning, marked the first-ever collaboration between a virtual being and a real human being.
Rae is also amongst the few female virtual influencers who have ventured into the NFT creator industry, which was previously dominated by males. Her first-ever collectable animated NFT series "TAKE A BYTE", which showcased her most popular Instagram posts, sold out upon debut in July 2021. Rae's NFT success earned her recognition as one of the top global NFT influencers to follow in 2022.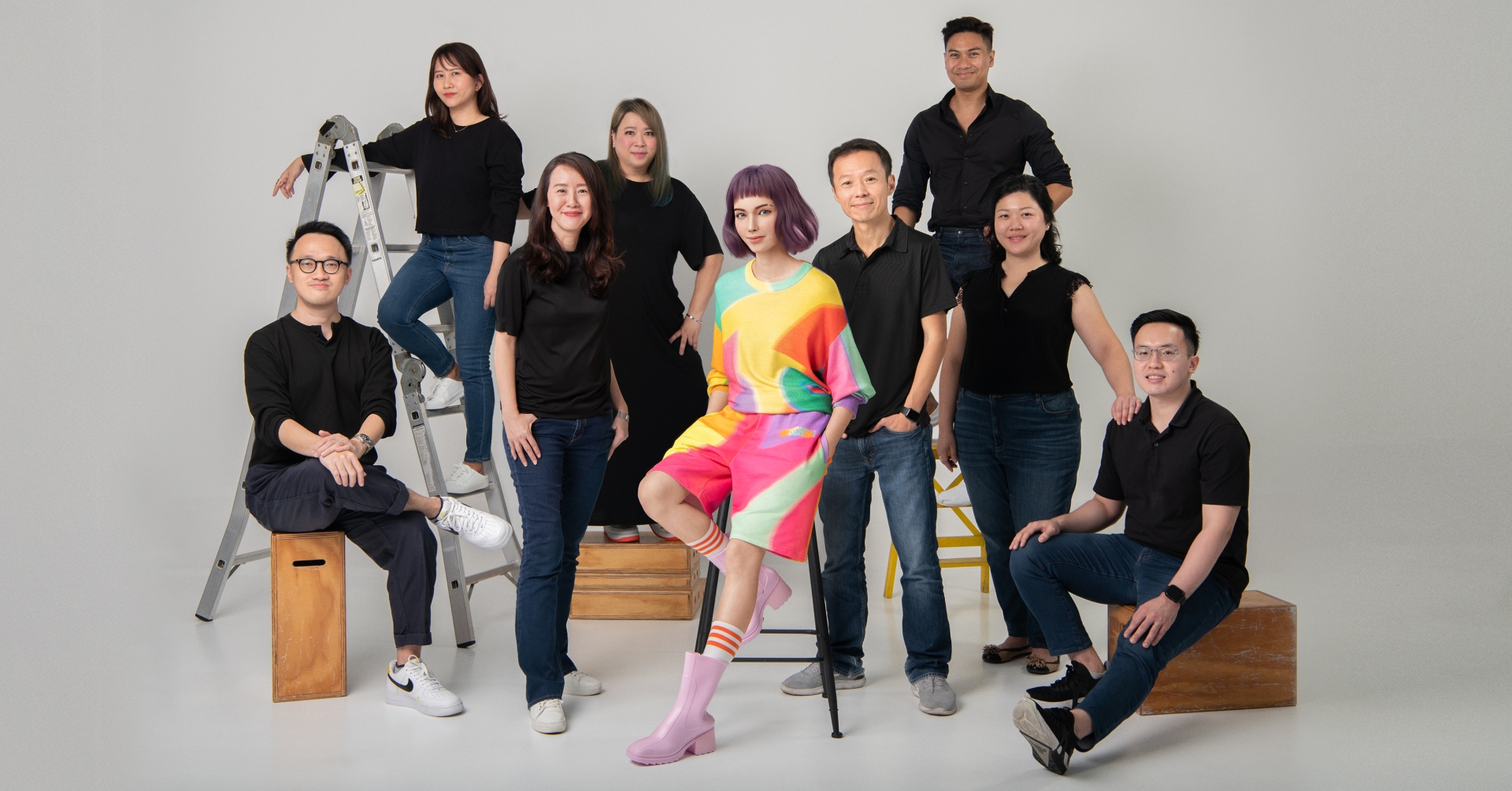 To further enhance Rae's capabilities, CLI has partnered with global technology company Dentsu to leverage the latter's professional capabilities and global network to enable more brands and businesses to gain access to Rae's limitless potential. This partnership aims to accelerate the exploration of and experimentation with new possibilities in the virtual realm.
CLI's Digital Ventures team, the Group's corporate venture-building arm, was established as a result of the journey of exploration and experimentation with Rae.
Anchored on one of CapitaLand's core values of Enterprising, the team is dedicated to keeping the Group ahead of market competition and trends, future-proofing its competitive edge. Supported by the CapitaLand Innovation Fund, the team undertakes the test-bedding of high-tech innovation in the built environment space.
The SBR Technology Excellence Awards is presented by Singapore Business Review Magazine. To view the full list of winners, click here. If you want to join the 2024 awards programme and be acclaimed for your company's outstanding contributions in pursuit of technological innovation, please contact Jane Patiag at jane@charltonmediamail.com.