Chart of the Day: How much do professionals in the life sciences industry earn?
Those holding executive leadership positions earn the highest.
Demand for talent in the life sciences industry has been growing in Singapore as more companies wishing to expand into APAC turn to the Lion City.
For those planning to enter or switch to the industry, recruitment agency, EPM Scientific, has unveiled just how much pay one should expect when doing so.
Based on the EPM's data, the annual base salary of professionals in the industry range from $110,00 to $380,000. Annual base salary excludes benefits, on-target earnings or bonuses or any other monetary contributions.
Amongst professionals, those with executive leadership posts earn the highest, with 41% saying they receive a salary of more than $380,000.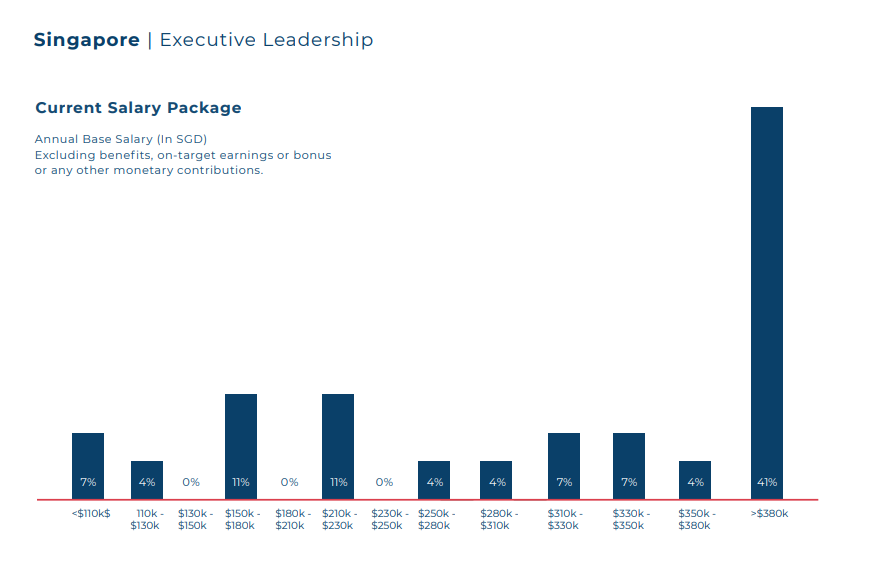 ​
Most clinical (57%) and commercial (40%) professionals, on the other hand, receive less than $110,000.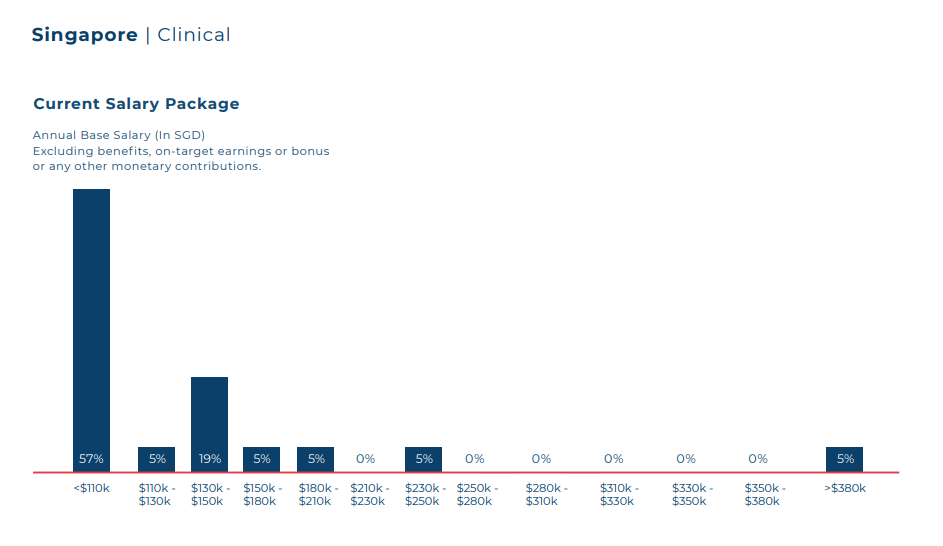 ​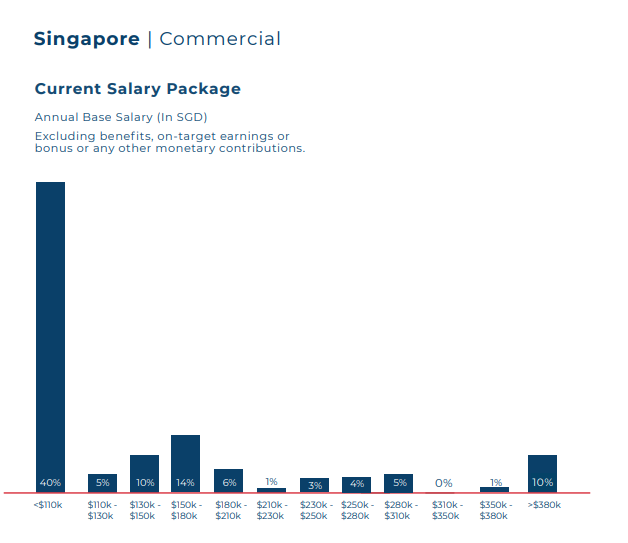 ​
Overall, the agency said Singapore's salaries for professionals life sciences industry are "highly competitive."